Honor helps Love help food bank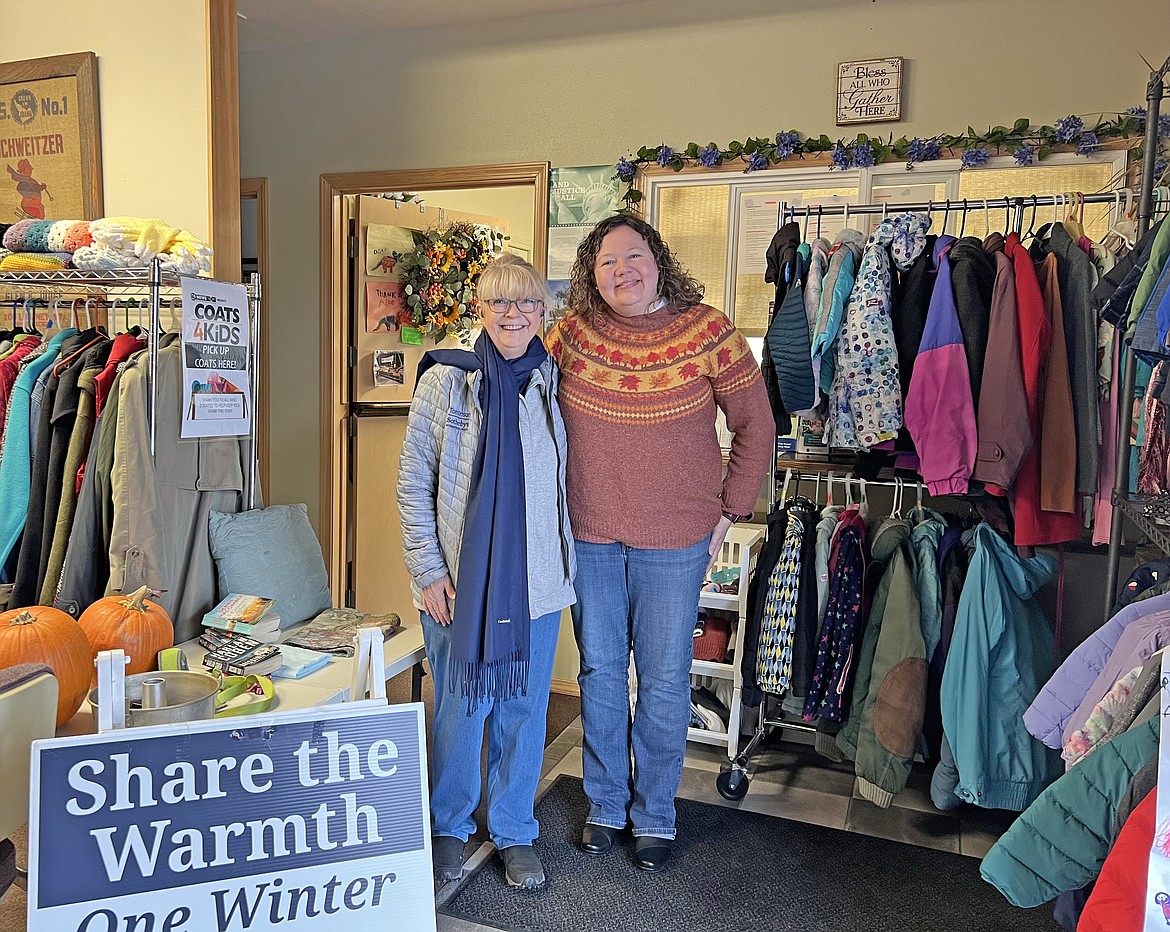 Debbie Love, right, director of the Bonner County Food Bank, is pictured with local Coats 4 Kids organizer Karen Battenschlag with the results of a recent campaign.
(Courtesy photo)
by
By BEAUX WHITE EAGLE
|
February 2, 2023 1:00 AM
SANDPOINT — The results are in.
Debbie Love, Bonner Community Food Bank executive director, raised more than $600 through a fundraiser to honor her and all her work.
In December, Love was honored as the last 2022 "Human of the Month" from Humans of Idaho. The organization aimed at highlighting generous individuals also gives its honorees a platform to raise funds for their organizations.
"We illuminate the stories, character and talent of humans across the Gem State," organization officials said in their mission statement.
Love became one of those humans with a passion for helping others that began as a child.
Since 2016, Love has achieved a lot as the food bank's executive director. Among those accomplishments are maintaining partnerships vital to the food bank during the pandemic and being the leading force behind a program that allows food bank clients to "shop" for their groceries as opposed to being given a voucher for select items.
Being honored as an Idaho Human, Love was given the platform to raise money online through Humans of Idaho for the food bank. With this fundraiser, Love raised $610 from donations statewide.
Growing up in Boise, Love said her dedication to helping others stems from spending her childhood outdoors with her family.
"My grandparents really influenced me as a kid," Love said after being selected for the honor. "I think having that older generation and growing up [with their values] gave me a different perspective and outlook on helping people and really being there for others."
Watching her grandmother work with elders as a nurse at Treasure Valley Manor, Love said she would spend her afternoons helping the residents "wrap their little pets," which were actually stuffed animals.
Taking that inspiration with her through high school and on to college, Love became a volunteer through the Agency for New Americans. An organization that aids refugee families from other countries in acclimating to their new lives through education and other resources, Love became the lifeline for a Bosnian family.
After love and her husband, Will, moved to Sandpoint, Love was hired by the Pend Oreille Arts Council as its executive director in 2013. After working for the arts organization for nearly three years, she took over as the executive director at the food bank in 2016.
Recent Headlines
---