Ex-teacher sentenced on sex abuse charge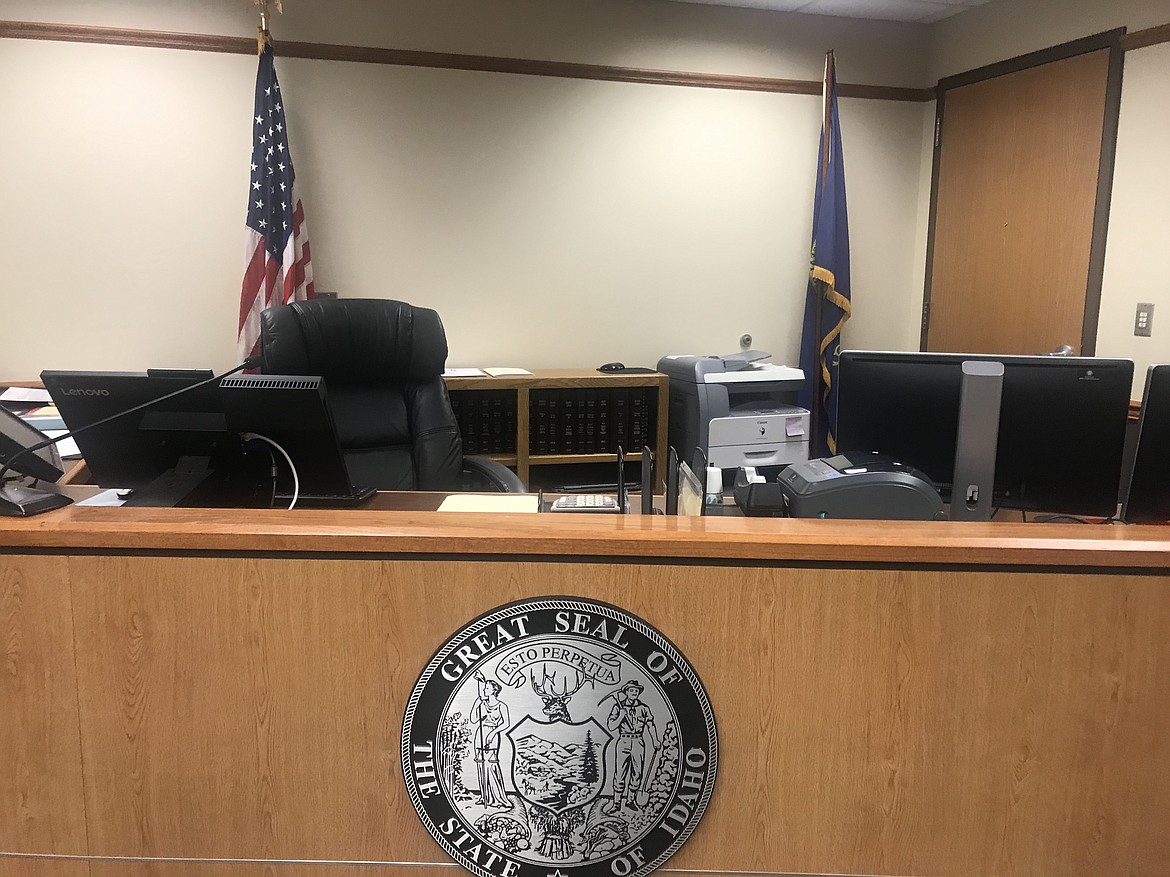 by
CAROLINE LOBSINGER
Staff Writer
|
February 3, 2023 1:00 AM
A former Priest River Lamanna High School teacher was sentenced Wednesday to up to 10 years in jail in connection to a pair of charges for sex abuse of a minor.
The charges stem from an Oct. 30, 2021, Halloween party in which Sarai Lynn McCormick, 38, was accused of having sex with one of her students, who was 15 at the time.
After reviewing McCormick's evaluation and examining Idaho Code, First District Judge Lamont C. Berecz said Idaho Code weighed in favor of probation and noted he would follow a plea agreement reached in the case.
Under the plea deal, the former teacher would be sentenced to 10 years in prison, with five years fixed. However, the sentence was suspended and McCormick was ordered to serve five years of probation and register as a sex offender. McCormick, who now lives in Oregon state, was ordered to serve 45 days of jail time with five days to be served immediately after sentencing. The remaining 40 days must be served within 6 months
She was ordered to pay a $1,000 fine and pay $545.50 in court costs.
As part of the plea agreement, the charges were amended to a single count of sexual abuse of a child under the age of 16.
According to court records, McCormick drove herself to a Priest River residence where the youth was attending a Halloween party. Witnesses testified that McCormick brought alcohol to the party, including a bag of Jello shots, and was visibly intoxicated when she arrived.
Although the court proceedings are public record, the Daily Bee does not name the victims of sexual assaults.
At the party, witnesses said they saw the victim sitting in McCormick's lap.
At some point, they said the pair were no longer in the garage where the party was being held, prompting the group to go off in search of them.
The pair were found in the back seat of McCormick's vehicle after one attendee opened the back door of the SUV, according to court records.
"I guess when you have a bunch of teenagers that have their teacher at a party, and then you see them in the back of a car on top of each other, it really wasn't a question of what was going on. I mean, it was pretty obvious," a witness said during a probable causing hearing.
After the interruption, the pair drove off, according to court records. McCormick dropped the victim off a short distance away from the residence sometime later but did not rejoin the party.
Friends testified the victim appeared upset and regretful, and everyone agreed to delete any reference to the party or to McCormick having been there.
However, rumors began swirling around the school, prompting an investigation and charges being filed.
It is not uncommon for victims of sexual assault to feel guilt for the crimes committed against them, according to a scholarly article published by the National Criminal Justice Reference Service. In Idaho, anyone under the age of 16 is not able to consent, regardless of their involvement in the assault. Sexual acts involving minors are illegal, and there is no statute of limitations to report crimes of this nature.
LillyBrooke Family Justice Center is a local agency that advocates for victims on their behalf. Victims are also helped in the recovery process by being connected with qualified professionals. LillyBrooke can be contacted 24/7 by calling 208-265-3586.
Recent Headlines
---