POAC kicks off adult art class schedule with open house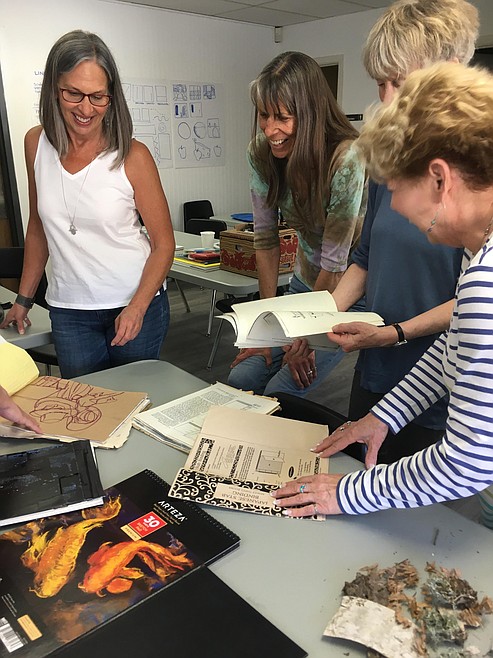 POAC's Joyce Dillon Studio artist instructors invite you to celebrate their first birthday on Friday. The event will be held from 5-7 p.m. at MCS' Little Carnegie, 110 Main St., Sandpoint. Art exhibits, demonstrations and refreshments will be the order of the day.
(Courtesy photo)
|
February 3, 2023 1:00 AM
If you know you want to hone your artistic skills, or if you're just curious about what's going on in Sandpoint's art world, stop by Pend Oreille Arts Council's Joyce Dillon Studio birthday party and open house on Friday, Feb. 3, from 5 to 7 p.m.
Held at the Music Conservatory's Little Carnegie Concert Hall, 110 Main Street, downtown Sandpoint, this event will celebrate the studio's first year in operation.
"The Joyce Dillon Studio is fortunate to have such a group of talented and dedicated teachers," JDS chair and POAC board member, Jan Rust, said. "To see them in action, have some fun and learn more about the studio, mark your calendars and join us."
Rust said that there will be champagne, birthday cake and drawings for free art classes. And the party will include an art show featuring the artwork of JDS teachers as well as demonstrations of their classes so potential students can determine which classes they want to take.
"We'll have catalogs of classes available, and attendees will be able to register for classes while attending the party," Rust said.
At the end of the first year, the JDS committee members reviewed student comments and data from 2022 and were pleased with the positive remarks.
"They found that new and experienced artists felt that the small class size and individualized instruction led to a fun and productive experience. Students appreciated being in a creative environment and connecting with other people who shared their interests. Most everybody was surprised at the growth they made, the connection they made with others, and the fun they had," Rust said.
For information about Joyce Dillon Studio or the Pend Oreille Arts Council, go online to artinsandpoint.org.
Recent Headlines
---