LPOHS alumni: Dreams are possible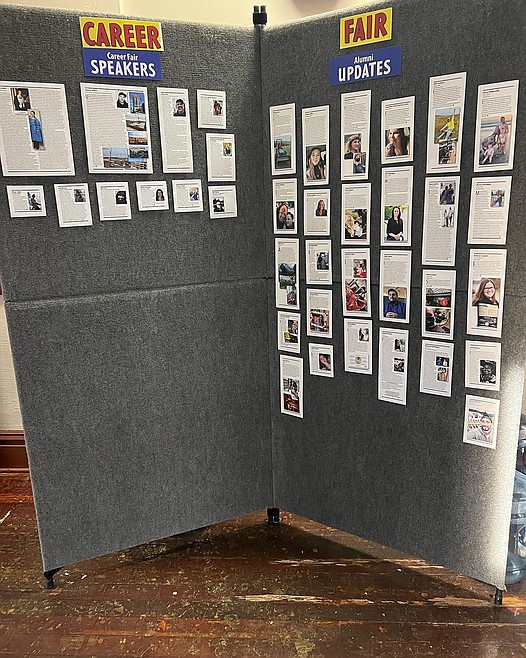 A display welcomes students to Lake Pend Oreille High School's first career fair — and show the many achievements of the school's graduates.
(Photo courtesy LAKE PEND OREILLE HIGH SCHOOL)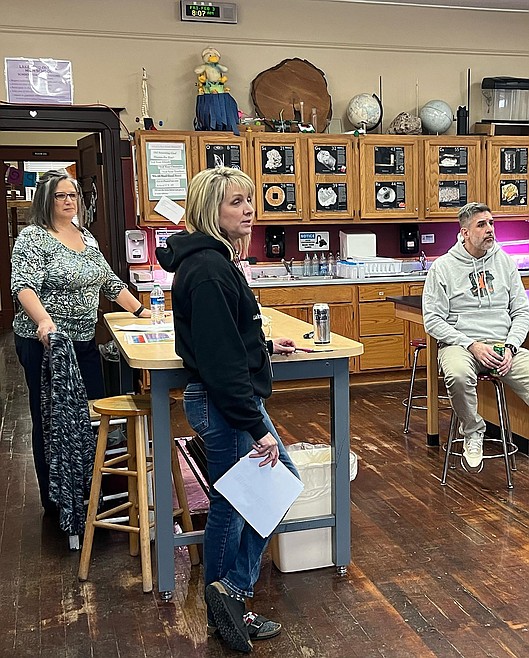 Speakers at Lake Pend Oreille High School's first career fair listen to questions during the Friday event.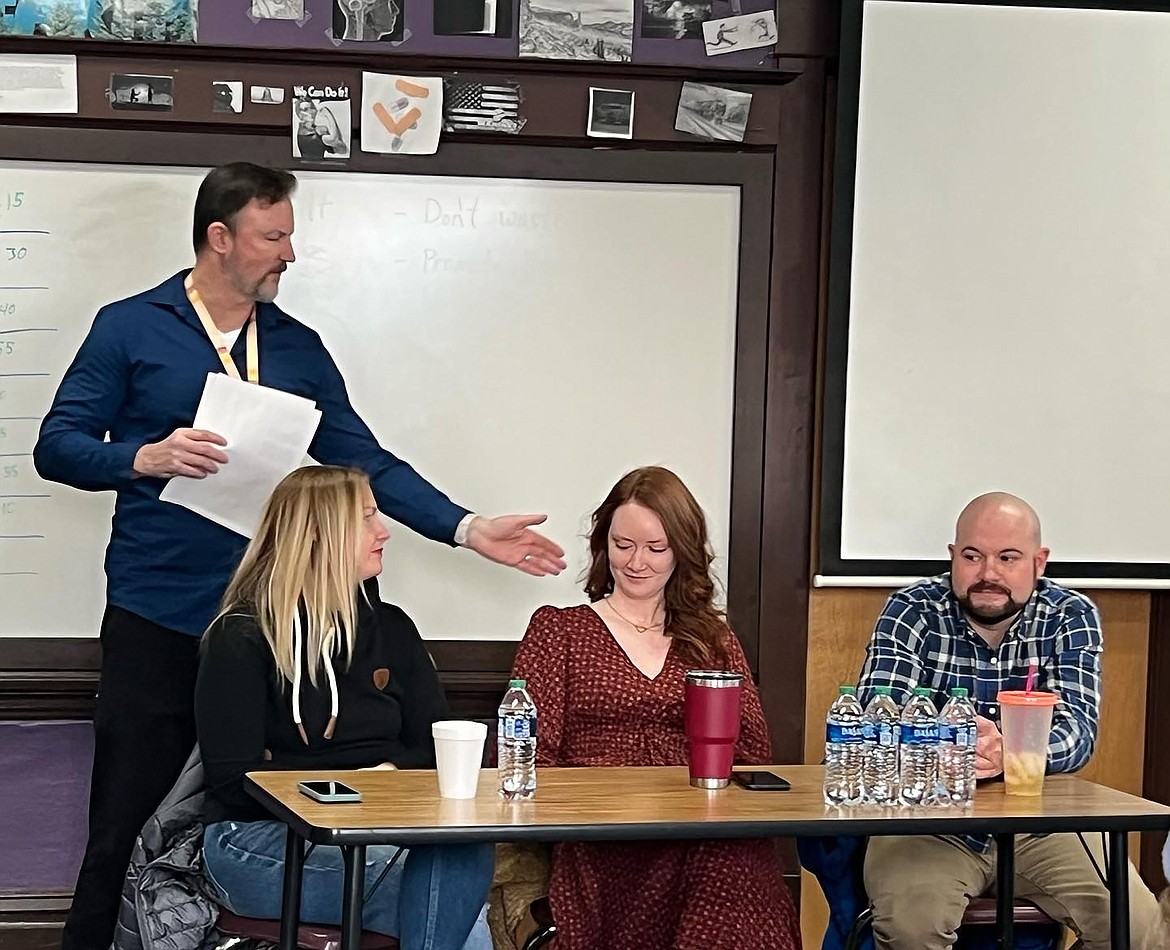 Speakers for Lake Pend Oreille High School's first career fair are introduced at the Friday event. The goal of the event was to both showcase graduates' achievements and show current students that anything is possible.
Previous
Next
by
By BEAUX WHITE EAGLE
|
February 4, 2023 1:00 AM
SANDPOINT — Lake Pend Oreille graduates gave current students a first-hand look at careers beyond high school on Friday at the LPO's first-ever career fair.
Randy Wilhelm, career and technical education teacher, planned the inaugural event to show students tha,t despite the adversity and challenges they might face, greatness is possible.
"I hope it gets them thinking about possibilities after high school and exploring options," Wilhelm said.
Wilhelm said he wanted to invite alumni back to share their stories and explain their careers to show students that they have options after high school and, ultimately, that their personal adversities do not define their future.
"Alternative school students typically have lots of obstacles that they have to overcome — many early in life. I've had students who have had more hardships than most adults I know," Wilhelm said. "I thought it was important for current students to hear from alumni that they can accomplish whatever they set their minds to," Wilhelm said.
The all-day event featured many speakers, including LPO alumna Kristen Oliver, Class of 2005, who told students that she needed more help than some because of a medical issue. It was the staff and teachers at LPO who helped her get to where she is today, she said.
"I began attending LPO as a sophomore, because my teen years were spent battling a life-threatening illness in Seattle and Spokane children's hospitals, and I needed some extra help," she said.
From age 13, Oliver said she failed miserably as she tried to keep up with a "normal" school load and attendance policy.
"I attended five high schools in three years, but found LPO was the only school flexible enough to accommodate my needs," she said. "I can sa,y without a doubt, I would not have a high school diploma or subsequent higher degrees without the help of the staff at LPO."
Oliver said the teachers at LPO helped her recognize that, even with an uncertain future, terrible attendance and mediocre grades, pursuing higher education was possible — if she was willing to put in a little extra effort and had a passion for her field of study.
"I was told by physicians I would never graduate high school and would be lucky to see my 18th birthday," she said. "This greatly impacted how I planned for my 'future' … Or should I say, didn't plan."
With scholarships and a high school diploma from LPO, Oliver said her college experience was unexpected. Continuing to battle health issues, Oliver said she realized she would have to retake subjects and was behind some of her peers.
"My main goal was to catch up to those who took regular course loads in high school. I quickly discovered that, because I didn't take my high school coursework seriously, I would have to retake subjects on my own dime," Oliver said.
Continuing, Oliver said she graduated college in 2009, overcoming challenges and achieving a general studies degree. However, she said it was soonafter that she realized general studies might not be applicable in the job market. That's when she set her sights on nursing. Taking prerequisite courses and finishing in 2013, Oliver went on to acquire a bachelor's degree in nursing from Lewis-Clark State College just two years later.
Now a social worker, the story of Cecila Cecil-Youngwirth, Class of 2007, is very different from Oliver's. Youngwirth said she grew up in a home where drug use was the norm and resulted in neglect and abuse — and resulted in her own drug use.
Spending a good deal of time in and out of foster care, Wilhelm said Youngwirth was able to return to living with her parents at age 15, which is when her personal drug use began. Youngwirth was back in foster care by the time she was 17 and remained there until she aged out. Drug use and alcoholism became a lifestyle for Youngwirth until she became a mother at 23. It was then that Youngwirth chose a life of recovery and sobriety.
"With over 11 years of recovery and tremendous experience overcoming adversity, she has committed her life to serving others while helping them grow through their life experiences," Wilhelm said of Youngwirth.
She graduated from LPOHS in 2007 and graduated with a master's degree in social work from Boise State University in 2022, Wilhelm said.
With many speakers and different experiences to listen to, Wilhelm said he wants his students to understand there are many different paths to take.
"We have alumni who work in the trades (building, drywall, etc.), alumni from the health sector, both mental and physical, a fireman and the general manager of the Palouse Ice Rink, who received grants to build a brand new facility. We also have a student speaking about following your passion who works at All Seasons Nursery," he said.
In addition, two non-alumni spoke at the event to talk about employer expectations: Justin Dick, local business owner and member of the Sandpoint City Council, and Tammy Palaniuk, recruiter for Bonner General Hospital.
While this was an opportunity for the current studenst of LPO to learn that there is more after school, Wilhelm said this was also for the alumni who returned.
"We have so many successful alumni from the alternative school and I just wanted an opportunity to celebrate them," he said.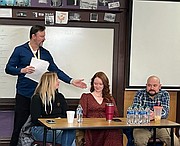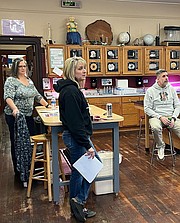 Recent Headlines
---