Help us celebrate the community's best and brightest under 40
by
DEVIN WEEKS
Hagadone News Network
|
February 5, 2023 1:00 AM
We all know young professionals who are making positive impacts in their communities and workplaces.
They're dependable, imaginative, loyal, committed, hard working and shaping the future of North Idaho.
Now is your time to give them the recognition they deserve.
Celebrate those high-producing, inspiring and dedicated individuals by nominating them in the North Idaho Business Journal's inaugural 40 Under 40 awards recognition program.
"I am incredibly excited to announce the launch of a program that recognizes the best and brightest of North Idaho's next generation of leaders," said Clint Schroeder, president and corporate publisher for Hagadone Communications.
He said recognizing North Idaho's up-and-coming leaders reinforces the need for these talented individuals to invest in the community and grow roots that support long-term leadership while shining the light on innovators changing the leadership game to keep North Idaho's businesses healthy, growing and competitive.
The nomination window is open now through Feb. 20.
Visit 40under40.webflow.io to submit 40 Under 40 nominations.
Candidates are young business professionals who:
• Demonstrate excellence at their business or organization
• Contribute to the overall success of their company or organization
• Stand out among peers and colleagues
• Have strong current and past community involvement
• Are 39 years of age or younger as of Aug. 24, 2023
A panel of judges will select honorees from among the nominees. Self-nominations are welcome.
The 40 Under 40 Awards Celebration will be April 10.
To ensure nominations are as competitive as possible, follow these tips:
• Ensure that all areas of the nomination are filled out and each question is answered. The judges can only work from information provided in the nomination packet and letters of support. If something isn't listed, it can't be considered.
• For ease, feel free to use bullet points, numbers, etc. instead of full paragraphs.
• The best and most successful nominations include facts and figures, not opinions. For example, let us know how a person or company increased revenue that year and provide numbers versus letting us know nominees are "great to work with."
• Make sure the nomination is submitted on time.
• Two letters of support of a two-page maximum may be submitted, but are not required.
A special category, North Idaho's Innovators Under 25, recognizes the top founders, entrepreneurs, innovators and leaders who are younger than 25. Innovators Under 25 are members of the 40 Under 40 annual class that have the distinction of being younger than 25 and heading toward becoming promising and accomplished future leaders in the region's startup scene.
This includes individuals making a difference at local startups, budding founders working on getting their own companies off the ground, student entrepreneurs balancing college courses and building a startup or individuals supporting the innovation community.
Help us tell the stories of young people contributing to the local tech and startup industry in impactful ways.
Nomination questions:
• Nominee's date of birth (MM/DD/YY)
• Nominee's age on Aug. 25, 2022
• Describe how your nominee demonstrates business excellence (500 words or less)
• Describe your nominee's past and current community service activities, including names of organizations, length of service and positions held (500 words or less)
"Growing strong leaders takes time, investment and a genuine concern about the future of North Idaho's economic health," Schroeder said. "The 40 Under 40 program is a way to help plant the seeds of community and corporate responsibility. The feeling of appreciation, respect and a sincere sense of pride are critical factors in deciding to make North Idaho a forever home."
Email Managing Editor Maureen Dolan at Hagadone Media Group, mdolan@cdapress.com, for information on the nomination process.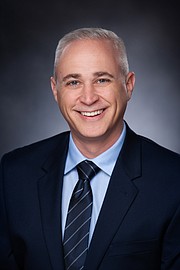 Recent Headlines
---