Legislators take steps to help schools
by
CAROLINE LOBSINGER
Staff Writer
|
February 5, 2023 1:00 AM
A pair of District 1 legislators are taking part in the annual Steps for Schools walking challenge.
Members of the Idaho Legislature, as well as the state controller and superintendent of public instruction, are tasked with reaching a daily step goal during February to earn money for the public school, school district or charter school of their choice. The schools can use those funds to purchase equipment or sponsor programming that encourages children to be active.
A record 75 elected officials in Idaho, including 37 newcomers, are participating in the annual event, a program of the Blue Cross of Idaho Foundation for Health. The program, which promotes the importance of being physically active, also helps legislators raise funds for the local schools.
Participants have two options to raise money. They can walk an average of 5,000 steps a day during February to earn $500, or they can walk an average of 10,000 steps a day to earn $1,000 for the school or district.
Participating from District 1 are Rep. Sage Dixon, R-Ponderay, and Rep. Mark Sauter, R-Sandpoint.
"I have been participating in this program since I was first elected, which means that this year is the ninth year I will be tracking my steps each day in February," Dixon said.
Dixon said he typically exercises every day during the session and, like almost every other legislator, walks to his lunch and dinner meetings.
"But I make a deliberate effort during February to use the stairs in the Capitol more than I normally do," he said.
This is a great program that motivates legislators to be more active during our session, and also provides a great benefit to elementary students by providing private sector funds for physical activities at our schools.
Each year, I have opted to have the funds sent to Farmin-Stidwell Elementary in order to help with the construction of a playground for the developmentally disabled preschoolers that a friend of mine worked with. Last year, the playground was finally completed, and the children are now enjoying the fruits of Blue Cross' generosity. 
Senators and representatives from 34 of Idaho's 35 legislative districts are registered, making Steps for Schools a challenge that will positively impact nearly all of Idaho. The list of participants is on the next page.
Kendra Witt-Doyle, executive director of the Blue Cross of Idaho Foundation for Health, said the organization is excited to have so many elected officials taking part in the program.
"Walking is one of the best things that people can do for their health, and this program allows Idaho senators, representatives and constitutional officers to earn funds for a public school, school district or charter school," Witt-Doyle said. "We're grateful that so many of Idaho's elected officials are walking in Steps for Schools."
Steps for Schools delivered $53,500 to Idaho schools in 2022. Since the program began in 2015, more than $220,000 has been awarded to Idaho schools on behalf of participating legislators.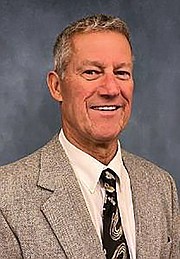 Recent Headlines
---