Legendary Diane Schuur to perform at Panida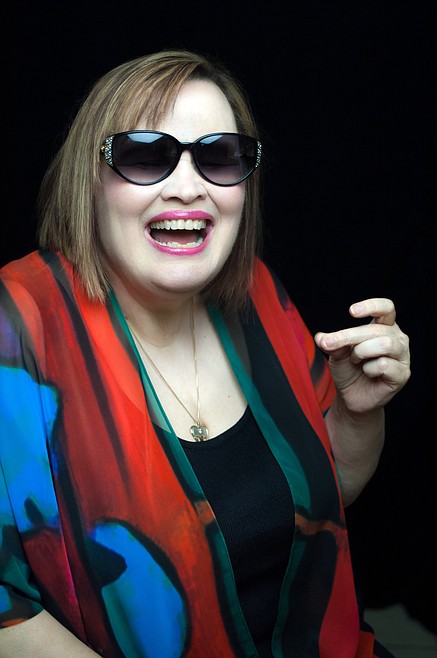 Two-time Grammy Award-winning artist Diane Schuur is performing at the Panida on Friday, Feb. 17. Shuur has released 23 albums over a four-decade-long career, and has played at some of the most prestigious venues in the world.
(Photo courtesy TIM COURTNEY)
|
February 15, 2023 1:00 AM
The Pend Oreille Arts Council is welcoming legendary jazz vocalist and pianist Diane Schuur and her full band to the historic theater Friday, Feb. 17.
Schuur will perform at 7:30 p.m. in a concert presented by the Pend Oreille Arts Council. Doors open at 6:30 p.m.
Schuur is a two-time Grammy Award-winning artist who has released 23 albums over a four-decade-long career and has played at some of the most prestigious venues in the world, including Carnegie Hall, the Kennedy Center and the White House. She has performed with many artists including Ray Charles, Frank Sinatra, Quincy Jones, Alison Krauss and Stevie Wonder. Blind since her birth in 1953, she first learned to play piano by ear, picking out tunes on the keys of her parents' piano with two fingers at the age of 3. In 2000, she was awarded the Hellen Keller Achievement Award by the American Foundation for the Blind.
"To have an artist of this caliber come to play an intimate venue like the Panida will be a joy for all who attend," said POAC Executive Director Tone Lund. "Diane Schuur is an enormously talented musician who exudes joy and positivity wherever she goes."
A leading vocalist in contemporary jazz, Schuur is as eclectic as she is brilliant. Nicknamed "Deedles" as a child (her mother's endearment), Tacoma-born Schuur grew up steeped in traditional American jazz, courtesy of her parents' formidable record collection with ample LPs by Duke Ellington and Dinah Washington. Washington is often listed as Schuur's major vocal influence. She learned the iconic singer's "What a Difference a Day Makes" while still a toddler and began developing her own rich, resonant vocal style. Jazziz Magazine describes her approach as one that encompasses her whole lifetime of singing: "Schuur's vocal chops move from little-girl innocence to bawdy-mama blues in a hair's breadth, but always at the service of the song." Schuur is also an accomplished pianist, accompanying herself onstage, whether leading her own small group, with big band or symphony orchestra.
With her latest album Running on Faith, Schuur creates new versions of songs for which she has a deep-rooted affection, arranging music by some of her favorite performers and songwriters; from Miles Davis to Carole King to Paul McCartney. "I've been focusing on the condition of our world and chose songs that make a statement about what is and also some songs of hope, about what can be."
As part of POAC's Ovations educational outreach program, high school choir and band students will be invited to a special soundcheck session, followed by Q&A with the artist.
Tickets, $35 for adults, $10 for youth, are available online at ArtinSandpoint.org, at the POAC Office, 110 Main St., Suite 101. in downtown Sandpoint or call 208-263-6139.
Recent Headlines
---