Project 7B throws party to kick off online raffle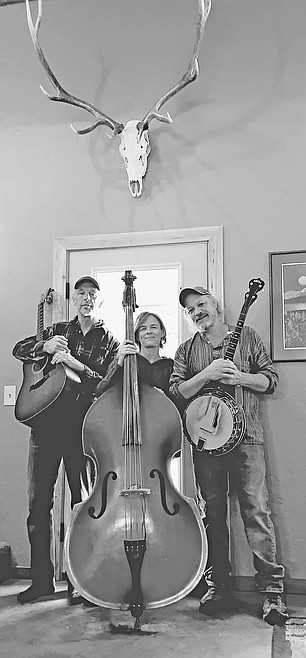 Local "newgrass" Americana band Scott Taylor and the Endless Switchbacks will perform at Project 7B's Spring Raffle kick-off party scheduled for 6-8 p.m., Thursday, Feb. 23 at MickDuff's Beer Hall in downtown Sandpoint.
(Courtesy photo)
|
February 15, 2023 1:00 AM
SANDPOINT — Enjoy live music, beer and door prizes at Project 7B's spring raffle kick-off party scheduled for 6-8 p.m., Thursday, Feb. 23, at MickDuff's Beer Hall in downtown Sandpoint.
Local "newgrass" Americana band Scott Taylor and the Endless Switchbacks will perform, showcasing a Fender guitar autographed by Grammy-winning guitarist and performer Billy Strings. The guitar is one of several featured prizes in the spring raffle fundraiser.
Other raffle prizes include a chartered sailboat outing on Lake Pend Oreille, a cruise for two with Lake Pend Oreille Cruises on the Shawnodese tour boat and a handcrafted wooden watch. Raffle tickets can be purchased online at bit.ly/3lcnHsb and at the event. A final drawing is scheduled March 9.
Those attending will be eligible to win a door prize, either with the purchase of tickets or by entering the raffle. Door prize drawings will occur periodically during the party.
Project 7B is a local nonprofit that promotes responsible land-use planning through education and public involvement in local land-use decisions. The small organization has kept busy in recent years watchdogging decisions that direct how growth occurs in Bonner County.
Event organizers hope the event will help raise money and introduce the public to Project 7B, which has put more energy and resources into its work than self-promotion.
For information about Project 7B, visit Facebook or project7b.org.
Recent Headlines
---