Public dissatisfied with BOCC decisions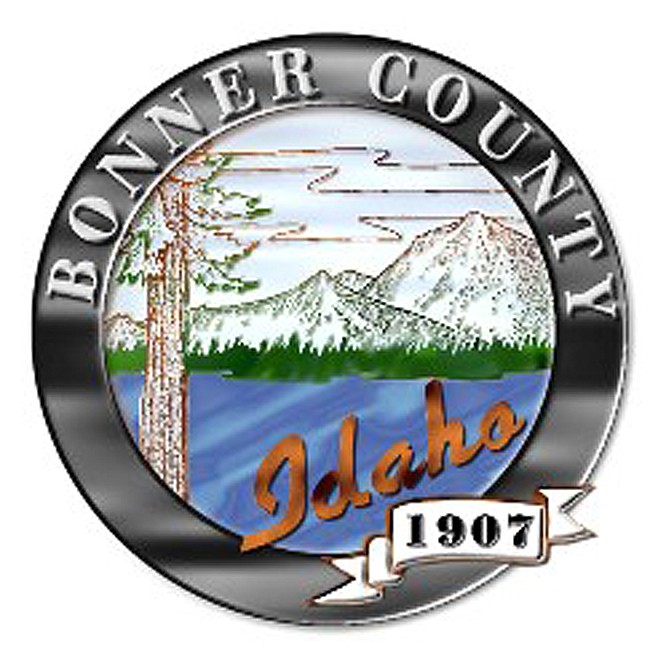 Public dissatisfied with BOCC decisions
By Kathy Hubbard
With the regular meeting room overflowing its capacity, Bonner County commissioners moved their regular Tuesday meeting to the downstairs conference room. Nearly fifty-five county residents and county employees were vocally disappointed when Commission Chair Steve Bradshaw announced that he was limiting public input.
"We're not required by law to allow comment or discussion in our Tuesday morning business meeting, however, the previous board thought that it was best if we hear from the public because we work for you," Bradshaw said. He also said that if the comments at any time got out of hand, he would close all public comment.
He cautioned the public to keep their comments free of derogatory, innuendos, person attacks or anything considered aggressive, or they would at the least risk being asked to leave and if they didn't comply the police would become involved.
"We aren't going to have our meetings hi-jacked anymore. I will allow twelve minutes total for public comment. If four or five of you are on the same page, decide which one of you will speak for y'all so we can move orderly without a lot of repetition," Bradshaw said.
Kathy Rose from Samuels was first up. She said she would use her rights to express her grievances. As she was calling out the commissioners for being disrespectful, Bradshaw cautioned her not to make accusations. When she said that she had three minutes, Bradshaw said, "You have whatever I give you." At which time the attendees erupted in boos. Rose suggested that if the commissioners couldn't accept criticism they were in the wrong job.
In total seven citizens were allowed to speak, of which two suggested the board be more respectful of one another. Two spoke to their disappointment with the discontinuation of Zoom meetings, one talked about animals being allowed in county buildings and a third asked commissioners to provide the public with the corresponding background information on agenda items.
Three subjects generated considerable discussion. Commissioner Williams brought forward a draft of a disclaimer that could allow the county to continue Zoom meetings without fear of litigation. She addressed the three issues that the Idaho Association of Counties had brought up.
Williams read her proposed disclaimer which basically said that Zoom is not intended to replace in-person attendance at meetings, that there may be technical difficulties that interfere with the audio and that the user uses Zoom at their own risk.
She said that she sent the document to legal representative Bill Wilson who replied that it was well written and that he could continue to work around the risk, but he still recommended they discontinue Zoom.
"The point I'm going to focus on is that the disclaimer is identified to reduce the risk," she said. She stated that county code allows for accommodation for those with disabilities and that Zoom may qualify to be considered that type of accommodation.
Omodt said that he didn't feel qualified to make a decision without reading Wilson's comments. When Williams suggested a recess for him to do so, it was denied by Bradshaw. Citizen Dan Rose cautioned commissioners about making a decision about American with Disability Act issues.
As Bradshaw was preparing to continue with the agenda without resolving the Zoom issue, Rose continued to advise the council on his views and was trespassed from the meeting by the chairman.
Wilson also suggested, due to her recommendation last week to rejoin planning and zoning departments being declined, that the board look into adding volunteer members to the planning commission. Omodt said he was open to the idea but would like to see a workshop conducted which after discussion was approved without Williams' aye vote.
The third topic of debate was a suggestion from Commissioner Luke Omodt that the county engage Davillier Law Group to develop training sessions on how to properly conduct meetings for the board and other county entities. Williams said that she believed that was the responsibility of the county prosecutor's office not an outside law firm.
In his report at the top of the meeting, Commissioner Luke Omodt said that he was cognizant of the county commissioners' fiscal responsibilities to the taxpayers. Members of the public reminded Omodt of his words, stating that the county prosecutor would be a better choice to facilitate these training sessions.
Nine members of the public spoke on this issue with one in favor of the training and another in favor of putting it out to bid. The remainder agreed with Williams. The motion to seek a proposal from Davillier Law Group passed with Williams voting against.
Bonner County Commissioners meet each Tuesday at 9 a.m. at the Bonner County Administration Office, 1500 U.S. 2.
Recent Headlines
---