Film fest showcases splendor, adventure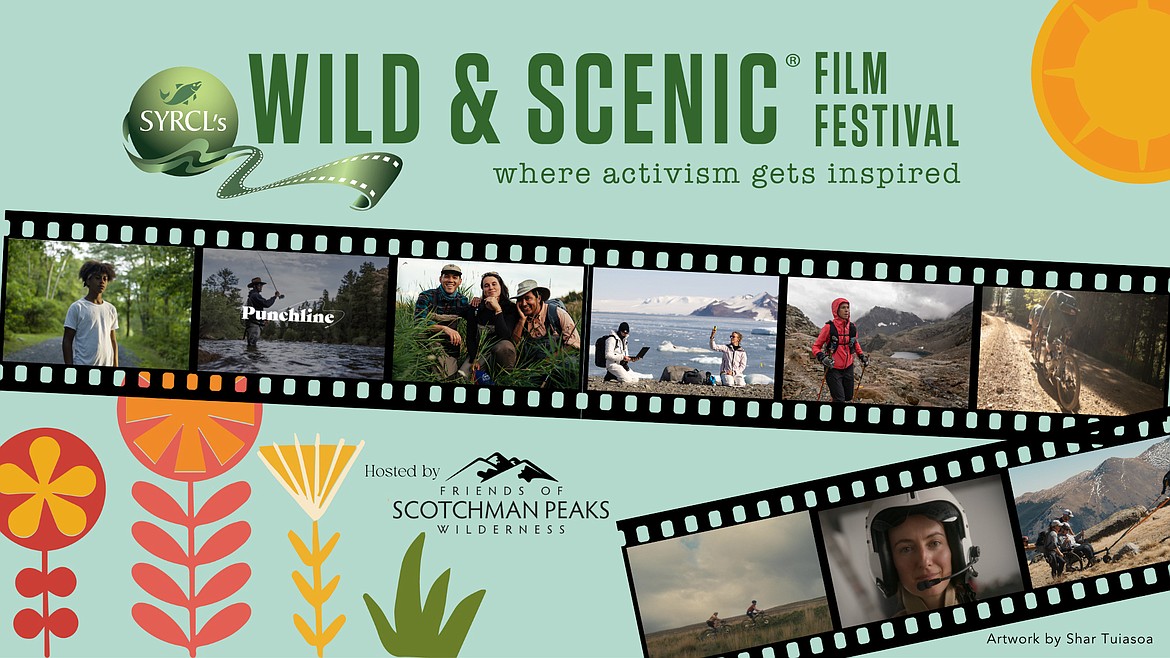 The Friends of Scotchman Peaks Wilderness is hosting the 2023 Wild and Scenic Film Festival this March. The live show will be in-person at the Panida Theater in Sandpoint.
(Courtesy illustration)
|
February 17, 2023 1:00 AM
The Friends of Scotchman Peaks Wilderness is hosting the 2023 Wild and Scenic Film Festival this March. The live show will be in-person at the Panida Theater in Sandpoint.
The festival will feature a curated collection of 10 films about our natural world and the people working to keep it wild. It will be a celebration of wild places, human resilience and communities built on compassion.
"The film festival is one of a kind. The collection of films will not be available anywhere else, making it an opportunity you won't want to miss," FSPW officials said.
You'll join in the journey of the first female pilot employed by Colorado Parks and Wildlife. She shares her story of how she overcame childhood trauma by taking to the sky. Drawn to flying as a means to flee her early life, she pursues a career in professional aviation and discovers she must first assemble the tools required to face her past and heal.
Ticketholders can also look forward to a raffle and "super star supporter" ticket holders are invited to a hosted pre-event reception at Eichardt's Pub. The raffle at the Panida includes gear from Six Moon Designs, a springtime flyover of the Scotchmans, baskets from Evans Brothers Coffee Roasters and Outdoor Experience, original artwork, and more. You don't want to miss getting your very own Ed Robinson original.
This is the fourth year the Friends of Scotchman Peaks Wilderness is hosting the Festival locally. All proceeds from the night will go towards trail building, outdoor education, and keeping goats wild in the Scotchmans. Every ticket purchased will be helping to keep our local wild lands open for hikers, hunters, anglers, and everyone else looking to explore our rugged backyard.
The festival has been made possible, in part, thanks to local business sponsors including Idaho Forest Group, Blue Sky Broadcasting, Evans Brothers Coffee Roasters, KRFY, and many more.
The event will be held Thursday, March 2. Doors will open at 6 p.m., and the show will start at 7 p.m.
Information and tickets: www.scotchmanpeaks.org/events
Recent Headlines
---