Local fugitive arrested in Ohio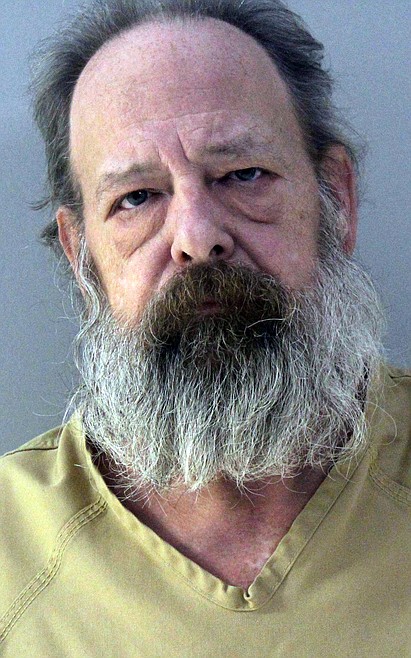 A local man wanted on 18 charges of possession of child pornography has been arrested in Ohio after failing to show up for several court hearings in Bonner County.
Larry Ottis King Jr., 56, was arrested Feb. 8 in Middletown, Ohio, by Preble County Sheriff's Office deputies and detectives, Bonner County Sheriff's officials said.
King is being held at the Preble County Jail pending an extradition hearing to face the Idaho charges. According to the Preble County Sheriff's Office website, King faces a charge of resisting arrest in Ohio.
Bonner County Sheriff Daryl Wheeler said local detectives learned of King's whereabouts and worked with Ohio authorities to coordinate his arrest.
"The Bonner County Sheriff's Office will continue to work with our public safety partners to keep our community and our kids safe," Wheeler said.
According to Preble County officials, King resisted arrest but was ultimately taken into custody and booked into the Preble County Jail on Bonner County arrest warrants on charges of sexual exploitation of a minor and on domestic battery.
King was charged in September 2021 after he and his now-former wife were discussing their pending divorce. After going through his phone, she allegedly found multiple photos that appeared to depict child sexual exploitation, according to court records.
King was arrested on 14 child pornography charges in September 2021 and an additional four counts in October 2021. He also was charged with domestic battery in October 2021.
Wheeler said that King participated in the court process for several months. However in November 2022, an arrest warrant was issued for Larry King failing to appear in court on the domestic battery charges. A second arrest warrant was issued Feb. 3, after King failed to appear on the child exploitation charges.
According to court records, King allegedly admitted the images on his phone were children when confronted by his wife. During a police interview last October, King allegedly admitted to searching for child porn online and to "downloading it online," the records indicate.
Recent Headlines
---