Comment sought on permit's renewal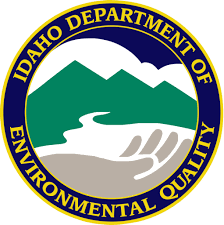 |
January 4, 2023 1:00 AM
PRIEST LAKE – Idaho Department of Environmental Quality officials are seeking comment on a draft water reuse permit renewal for Sandpiper Shores Master Utility, Inc.
Sandpiper Shores LLC operates a Class C municipal recycled water facility that serves a residential community consisting of vacation homes located along the northern shore of Priest Lake in Bonner County. The company currently operates the reuse system under permit M-072-03 and applies approximately 500,000 gallons of recycled water annually on 1.32 acres of forested land.
The facility's current permit expired on Dec. 31, 2021. The draft water reuse permit, which would would reauthorize operations for an additional 10 years, establishes monitoring requirements. It also sets limits on nutrient and hydraulic loading and conditions established by DEQ to protect public health and the environment. As part of the permitting process, the permittee was also required to show that its operation would not cause public health or environmental concerns, DEQ officials said.
The permit materials are available for public review at DEQ's Coeur d'Alene Regional Office, 2110 Ironwood Parkway; and on DEQ's Public Comment Opportunities page.
Written comments will be accepted through Feb. 2, 2023, at 5 p.m. PDT. Submit comments electronically on DEQ's website or by mail to Emma Wooldridge, 2110 Ironwood Parkway, Coeur d'Alene, ID 83814; or at emma.wooldridge@deq.idaho.gov.
Recent Headlines
---