Connolly sworn in as Priest River mayor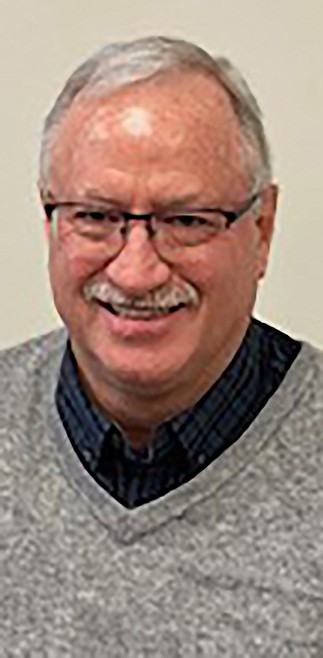 PRIEST RIVER — Jeff Connolly is back where he started his public service career — the city of Priest River.
Connolly, who served on the council for 15 years before being elected Bonner County commissioner in District 2, was sworn into office Tuesday as mayor.
The Priest River native was appointed to fill the remaining term of Kevin Wiley, who stepped down due to work commitments.
"I just want to make sure that the community [is taken care of]," Connolly told the Daily Bee. "I felt like I should step up, I think I've got the experience and the time to do the job."
Born and raised in Priest River, Connolly said he cares deeply about the community. He said he is dedicated to using his experience and devoting his time to helping the city prosper.
"I hope to bring my experience from [the county] and the 15 years I was on council before to try to guide the city in a direction that will be good for everybody," Connolly said. "You know, try to streamline and organize a little better. Obviously, I don't see any great need to get in there and disrupt the whole thing but, hopefully, I can help give the people that work there the tools they need to do their jobs and they can better accomplish what they need to do."
With the organization skills he's picked up over the past six years as county commissioner, Connolly said he wants to help city staff and council — as well as the city's residents — accomplish their goals.
"I'm going to rely on [everyone] to bring to me what they need, you know, to help them do what they have to do to accomplish the things that we need to accomplish," Connolly said.
Priest River is a "very vibrant community" that has seen its share of challenges and growing pains over the years. Connolly said he was to be a part of ensuring what makes the community a special place to live is preserved — and to encourage others to do the same.
"Being born and raised in Priest River and seeing all the things that the city has gone through and all the growing pains and things like that, I don't want to see that lost," he said.
While he will temporarily serve as both county commissioner and as mayor of Priest River, Connolly said he checked with the county's attorney to ensure it would not pose any conflicts. However, he said if anything came up during the coming week, he would declare a conflict and recuse himself from any vote.
One of two applicants, the new mayor said he is looking forward to serving Priest River and putting his experience and knowledge to work for the community.
"I think that I bring a lot of experience and knowledge to the table," Connolly said. "And then, you know, I have the time. So I think that's important not to lose sight of the amount of time that it takes to do the job."
Connolly submitted his letter of interest in mid-November, telling the council he wanted to serve his community. His long history of civil service includes 15 years on the Priest River City Council, including four as council president.
"Having lived in Priest River my entire life, it is my wish to step up and continue to spearhead improvements for our city," he wrote in his application letter.
Recent Headlines
---