Festival at Sandpoint welcomes new staff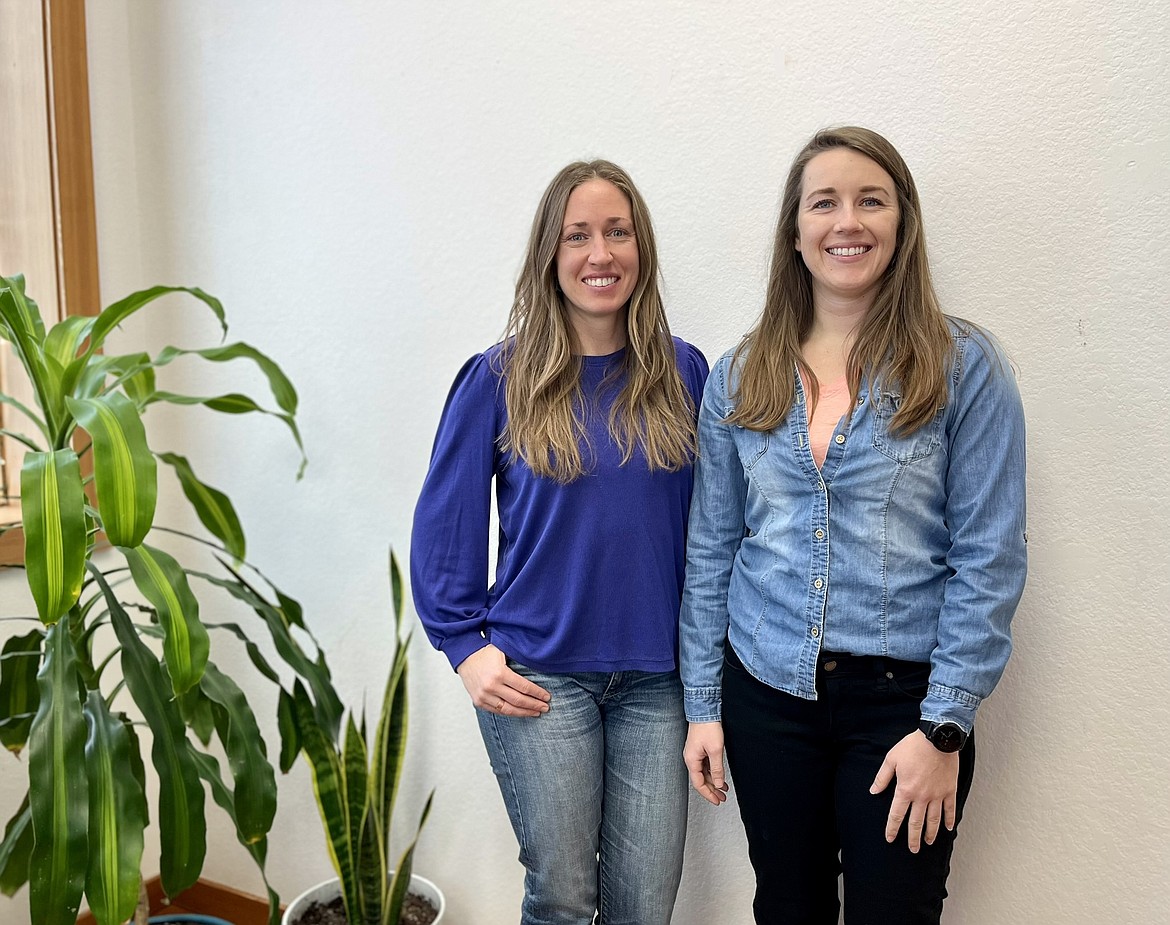 The Festival at Sandpoint is excited to welcome Veronica Knowlton and Tess Howell to the full-time staff in 2023. Knowlton is joining the team as the Festival at Sandpoint's operations manager. Howell is joining as its full-time finance manager.
(Courtesy photo)
|
January 5, 2023 1:00 AM
The Festival at Sandpoint is excited to welcome Veronica Knowlton and Tess Howell to the full-time staff in 2023.
"We are thrilled to welcome both Veronica and Tess to the Festival team. After such a successful 2022 season, we are excited to be in a financial position to have a full workforce again after years," Executive Director Ali Baranski said.
Knowlton will be joining the team as the Festival at Sandpoint's operations manager. Knowlton has a varied background in large event management experience, having held previous roles as operations supervisor at Alameda County Fair, special programs and marketing manager at North Idaho Fair & Rodeo and Kootenai County Fairgrounds and managing director at the Panida Theater.
Knowlton offers years of experience in strategic operations and policy development, Festival officials said. In addition, she brings experience in event promotion and ticketing, fundraising initiatives, marketing and public relations campaign creation, volunteer and employee management.
This past summer, Knowlton volunteered as one of the Festival's hospitality co-chairs and proved invaluable as an expert in the summer music series' ticketing platform, ETix.
With her new position at the Festival, Knowlton said she is passionate about improving the concertgoer experience, creating policies and processes, event risk assessment, capital projects, community engagement and mentoring.
The Festival at Sandpoint is also thrilled to welcome Tess Howell as full-time finance manager. Howell has previously held accounting roles with experience in bookkeeping, payroll processing, audit support and tax preparation. She volunteered in the office bookkeeping for the Festival at Sandpoint in the fall 2019 and also worked on the production crew for the 2008 Festival season.
Howell has prior experience with nonprofits, having served as treasurer for the Bonner County Human Rights Task Force since August 2020. Aside from her accounting knowledge, Howell is excited to offer her skills in human resources, employee management, problem-solving, business administration and more to the Festival at Sandpoint team.
"Veronica and Tess both respectively bring a wealth of knowledge and experience to our organization that will only better the Festival at fulfilling our mission and serving our community," Baranski said. "We cannot wait to see the improvements, innovation and thoughtfulness that they will add to the organization."
Recent Headlines
---