Festival: Lineup announcements coming soon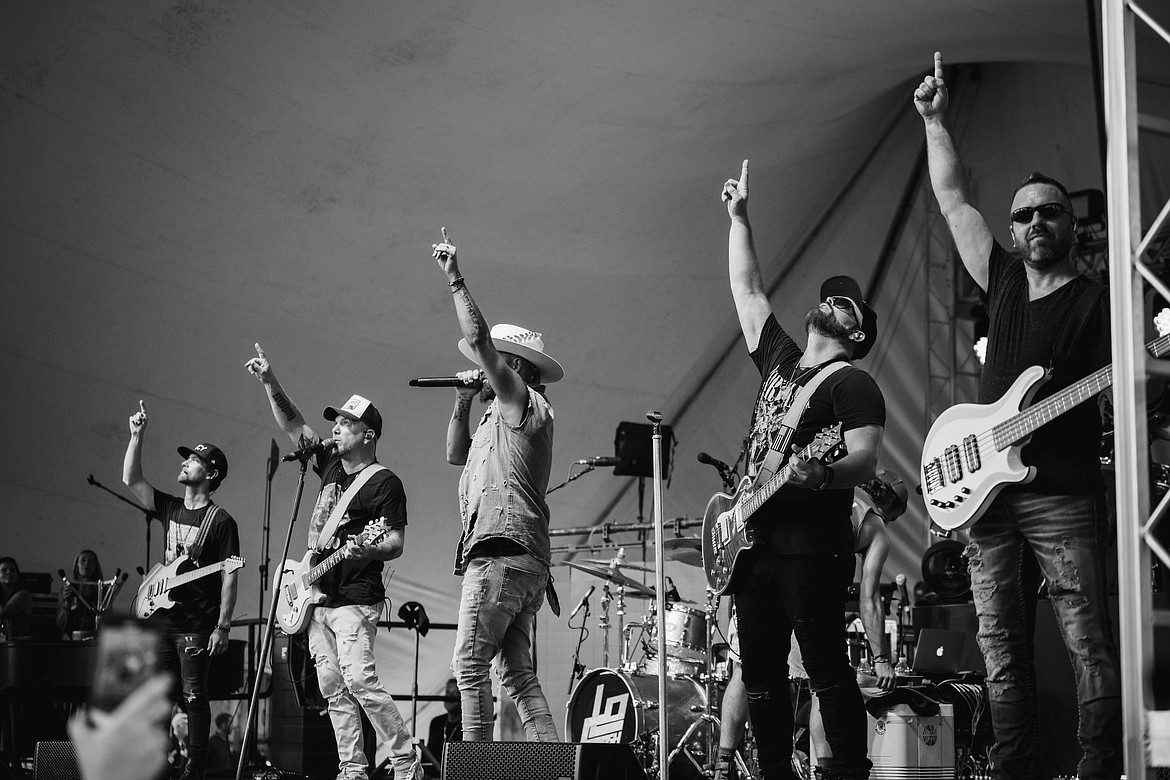 LOCASH performs July 29 as a dual headline act with Chris Janson at the Festival at Sandpoint during the 2022 Festival at Sandpoint. Festival officials announced the summer concert series plans to release its lineup as bands give permission as well as a few changes concert-goers will need to know.
(Photo courtesy RACHEAL BAKER)
|
January 12, 2023 1:00 AM
Festival at Sandpoint officials said the summer music series plans to announce its lineup earlier than ever before.
But, before you hit the grounds at War Memorial Field for the 2023 summer music series, there are a few things they want you to know.
This year, the Festival will be announcing headliners as soon as possible. Instead of following a strict schedule of announcements each week, the Festival will be announcing its lineup as artists allow.
"Although this means that announcements will be more spread out, we will be able to start letting the fans in on the amazing acts coming to our 40th season even earlier," Festival executive director Ali Baranski said. "To stay competitive in the market, it is also important for our nonprofit to announce as soon as we are allowed."
Baranski said there are also important updates for Festival fans to know. Among them are that season passes will now be season pass badges. The badge will be a single, transferrable barcode that can be reused each night, similar to a ski badge, instead of individual tickets.
"With the price of season passes being so low, we often find scalpers taking advantage of the offer and not only taking these tickets away from locals but turning around and selling these discounted tickets for astronomical prices," Baranski said. "The change to season pass badges is to deter these scalpers and continue to make music accessible and affordable to our community."
There are only a few season passes still available for the 2023 season, with the last day to buy one Jan. 20 — unless they sell out first.
Another significant venue change for the 2023 season is that concert-goers will not be able to re-enter the venue if they leave. Refunds and exchanges will not be given to patrons leaving and attempting to come back into the venue, Baranski said.
Eliminating re-entry will offer a better experience for all of our guests by offering reduced entry times and supporting a fair 'first-come, first-served' seating arrangement, she added.
Hard-sided coolers, rolling coolers, wagons, and strollers, will not be permitted. Soft-sided coolers are still allowed into the venue. Although not required, clear bags are encouraged to expedite your security scanning process.
In addition to customer safety and security, Baranski said the changes will improve line lengths and expedite wait time so customers can spend more time enjoying the music and less time standing in line.
Information: festivalatsandpoint.com
Recent Headlines
---