Bonner County History - Jan. 17, 2023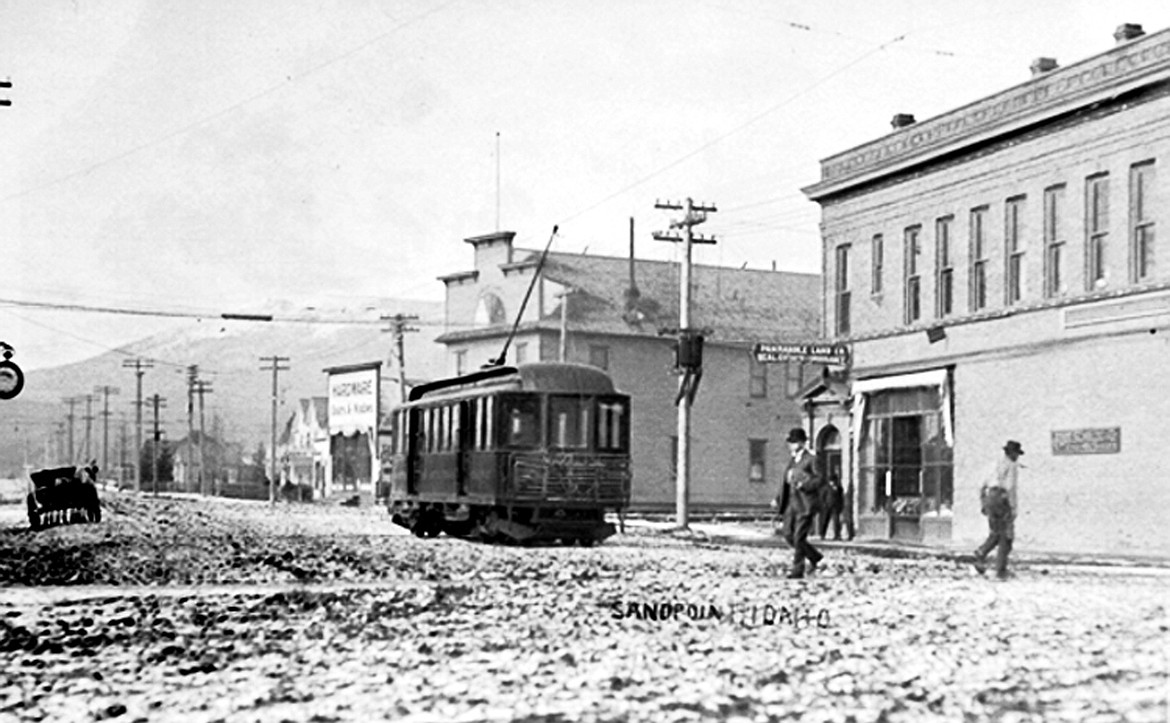 |
January 17, 2023 1:00 AM
Brought to you by the
Bonner County Historical
Society and Museum
611 S. Ella Ave., Sandpoint, Idaho, 83864
208-263-2344
50 Years Ago
Sandpoint News-Bulletin
Jan. 17, 1973 – KRISTIN WALKER ENGAGED
Pastor and Mrs. Orville Grorud announce the engagement of their daughter, Kristin, to Thomas Walker, son of Mr. and Mrs. Harold Walker of Clark Fork. Miss Grorud graduated from Sandpoint High in 1972 and is a student at Pacific Lutheran University, Tacoma. Mr. Walker graduated in 1972 from Clark Fork High and is a student at George Fox College, Newberg, Ore. No wedding date has been set.
•••
BERGSTROM - YAW ENGAGEMENT
Mrs. Swante Bergstrom announces the engagement of her daughter, Terri, to Ray Yaw, son of Mr. and Mrs. Raymond Yaw, all of Sandpoint. Both are 1972 Sandpoint High School graduates. Miss Bergstrom is attending the Sandpoint School of Beauty Culture and Mr. Yaw is employed by Merwins' Hardware. An August wedding is planned.
•••
DICK CREED NAMED SPORTMEN'S BOSS
Dick Creed, transportation planner for Kaniksu National Forest, was elected president of Bonner County Sportsman's Assn. for 1973 at December's meeting. Paul Pecukonis, a Bonner General Hospital employee, was elected vice president. New directors are outgoing president, Jim Benson; Leo Hadley, Sandpoint Marina co-operator; Kyle Bates, Bonner County rancher; Ernie Bartleson, operator of the Tam O'Shanter tavern; Sid Scribner, Idaho Highway Department employee; and Ken Gilmore, realtor with the Tifft Agency. Holdover directors are Fred Page, Jack Thompson, Wayne Evans, Pete Dockins, Ed Nordgaarden, and Bob Schoonover.
100 Years Ago
Northern Idaho News
Jan. 17, 1923 – NEWS FROM BRONX
The past week's winds have damaged many small buildings on the ranches. One man's milk house was blown over the side of another's barn, including heavy timbers, moved four to eight inches. It appears we will have to plant trees for a windbreak.
•••
TO SEINE FOR LOST TRIBE OF FISH
Deputy Fish and Game Warden Pickett plans a series of deep water seining to locate the lost tribe of Lake Superior whitefish, planted in Lake Pend d'Oreille 20 years ago. A quantity of this species was planted here at that time by the government but none have ever been caught. What became of them is a mystery, of which there are two opinions: Either the minnows never matured, or they are living in the deep waters of the lake, below the range of anglers. The latter theory is favored, as the fish came from a deep lake and by nature would seek depth here.
•••
RATHDRUM BASKETIERS COMING FRIDAY
The Sandpoint high school basketball team plays the Rathdrum highs on the home floor Friday night. A spirit of rivalry has existed between these two teams for a long time. Last year Rathdrum won out over the local team, hence Friday's game will be watched with unusual interest by basketball fans.
For more information, visit the museum online at bonnercountyhistory.org.
Recent Headlines
---