Putting the I-D in the Iditarod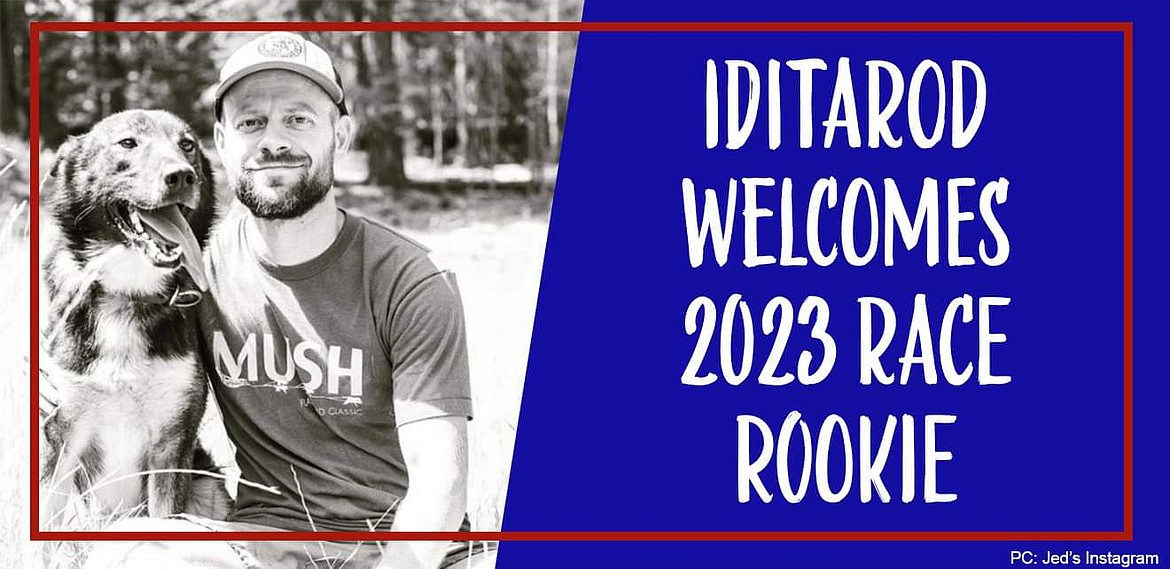 Jed Stephenson was announced as a "rookie" racer on the Iditarod Facebook page.
(Photo courtesy JED STEPHENSON)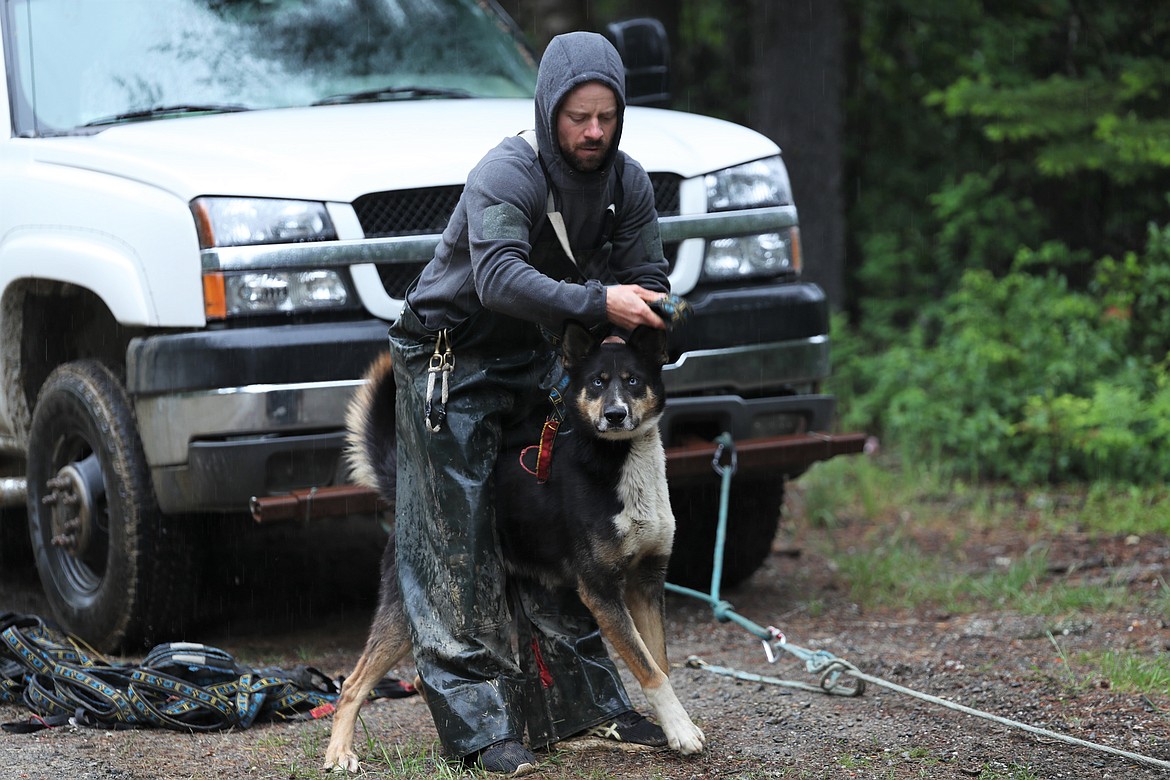 Jed Stephensen puts a harness on Sampson.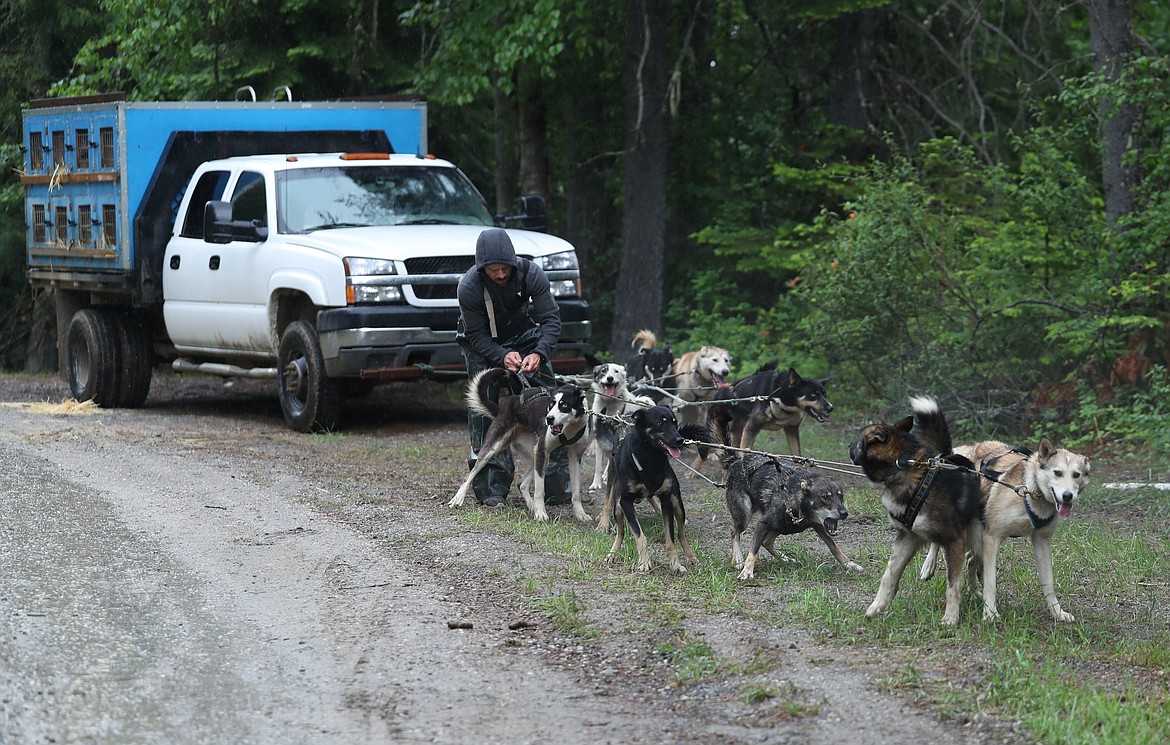 Jed Stephensen untangles the dogs before taking off for a training session.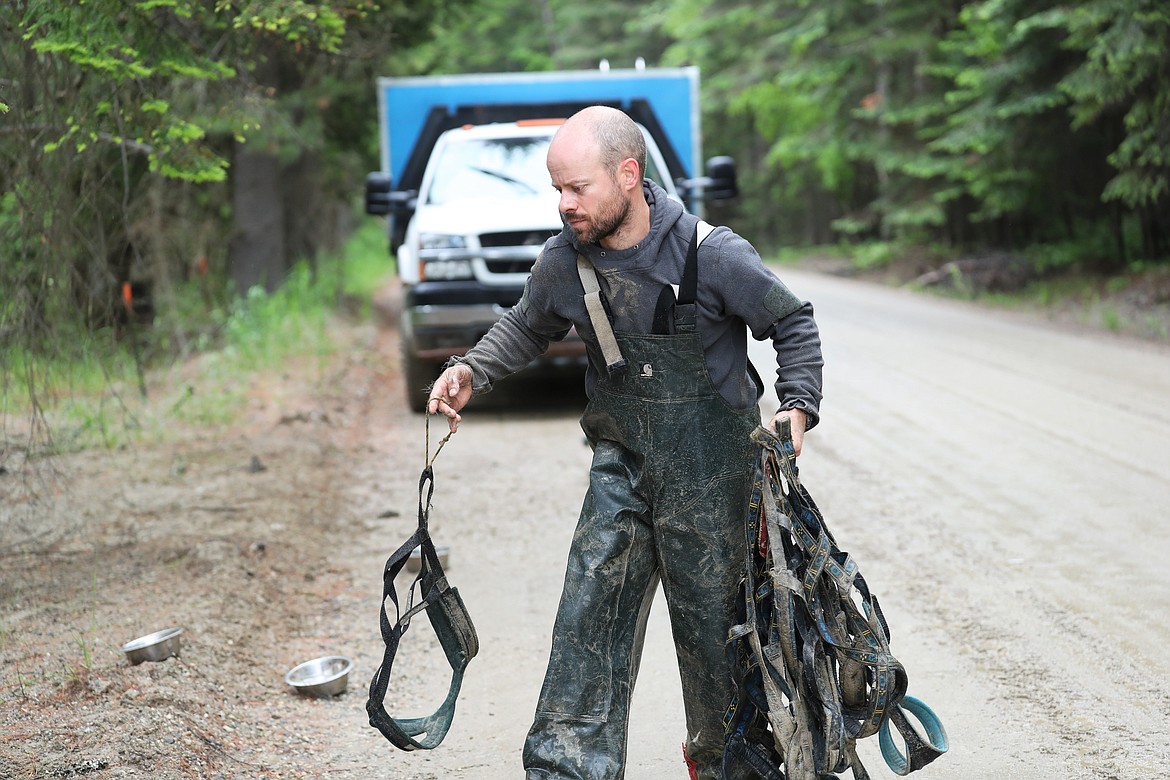 Jed Stephensen picks up the harnesses for the sled dogs following a training session.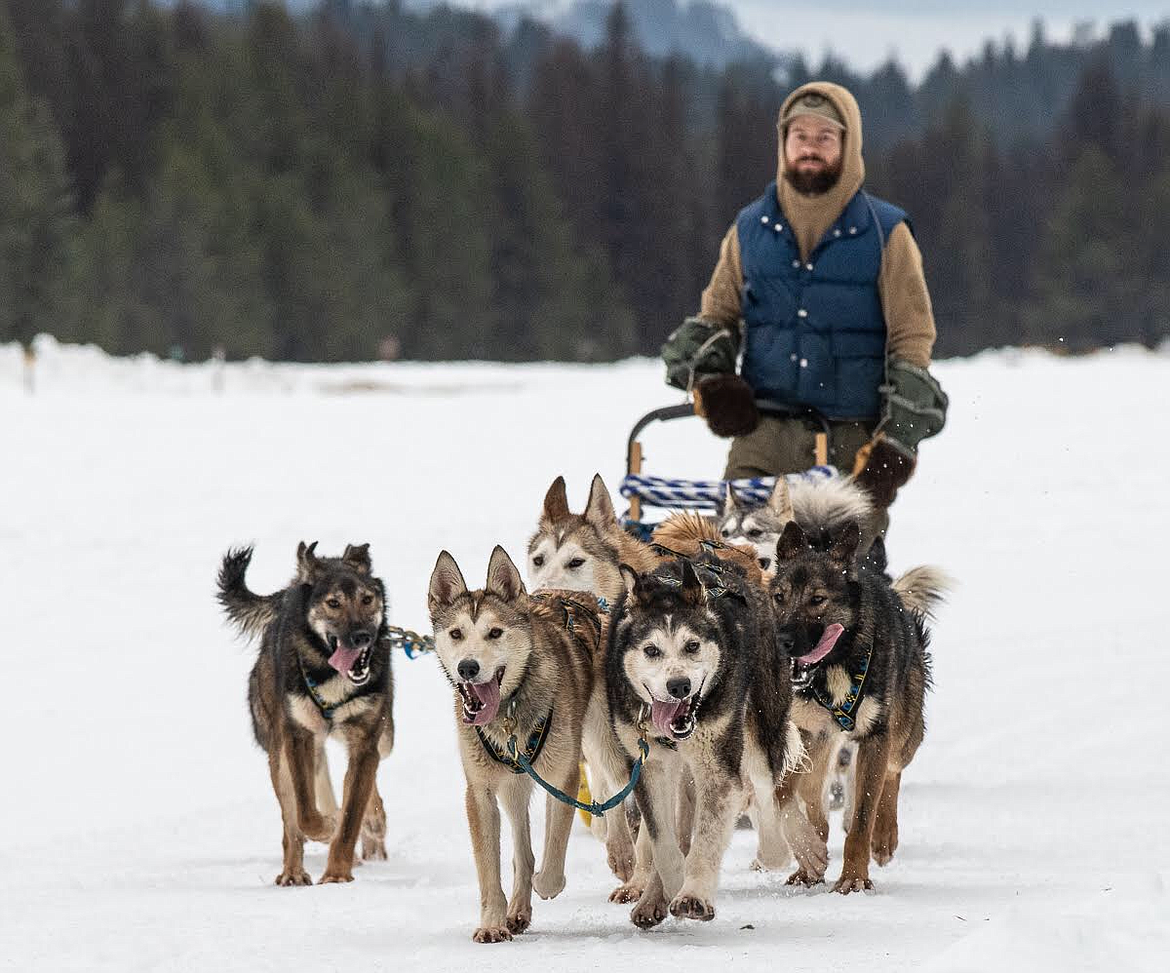 Jed Stephensen and his team of sled dogs compete in the 2020 Priest Lake Sled Dog Race.
Previous
Next
|
January 17, 2023 1:00 AM
SANDPOINT – A Bonner County man is putting the I-D in the Iditarod Trail Sled Dog Race by being one of two competitors from the Gem State to participate in the legendary Alaska event.
A nurse in Bonner General Health's emergency department, Jed Stephenson has spent more than half his life involved with mushing, in one way or another. In March, he will put those years of skill to the ultimate test by running the 50th anniversary Iditarod. Running a dog team of 14 from Anchorage to Nome, Alaska, Stephenson and his team will cover nearly 1,000 miles in weeks, possibly less.
Stephenson said his love of the sport began when he was 9 and read Gary Paulsen's "Dog Song." The story follows a young Inuit boy in Alaska, during a time when Native Americans are being forced to adopt modern culture and put aside their own. The young man seeks out and learns the traditions of his people, including mushing. Stephenson said he was hooked.
"Ever since then I wanted to be a dog musher," Stephenson said.
Under the guidance of a man he emailed, Billy Snodgrass, Stephenson began his dog mushing career at 15 years old. Snodgrass agreed to let Stephenson visit him in Jackson Hole, Wyo., where Stephenson would work with Snodgrass training dogs. Later on, when he graduated high school and went to college at Bringham Young University-Idaho in Rexburg, Stephenson said he would spend his winter breaks in Jackson conducting sled dog tours with Snodgrass.
"That's really where I learned," Stephenson said.
Taking all he had learned from Snodgrass, Stephenson continued pursuing his mushing dreams by moving to Alaska after college. Training with Linwood Fielder, a reputable musher who has completed the Iditarod over 20 times, Stephenson said his work was centered around mushing. Spending the winters training and the summers doing sled dog tours outside of Juneau.
Having competed in six sled races to date, placing third in a race held last year in McCall, Stephenson will have completed his eighth race just before leaving for Alaska to prepare for the Iditarod. While there, Stephenson said he will have to prepare "drop bags."
"Iditarod has 22 checkpoints along the route and at each checkpoint, you pass through, you'll have a whole bunch of supplies that were flown out for you," Stephenson said.
Delivered via bush plane, Stephenson said those supply points are the only chance racers have to re-supply for themselves and their dogs. He said part of what makes the Iditarod challenging and unique is the fact the trail is located away from any roadways. To ensure the teams are in good health, veterinarians are placed at each checkpoint.
"That's how you get all the food that you need for the dogs because these dogs are burning up to 10,000 calories a day," Stephenson said "You cannot swap dogs out. Basically, part of the race is just maintaining a healthy team. So you start out with 14, if a dog gets injured then you just leave them at a checkpoint with the veterinarians."
The health of his team is so important that Stephenson said he wanted to understand what his dogs go through physically. To that end, Stephenson went to Utah to compete in an ultra marathon.
"I decided that I would run a marathon and basically run as far as I've ever asked my dogs to. So last year, I ran an ultra marathon that was 65 miles just to prove that I'm willing to do whatever I asked them to do," Stephenson said.
Being such a difficult race Stephenson said there are a number of factors that can qualify a person to compete in the Iditarod. He said that each competitor must complete qualifying races and get sign-off from race officials certifying that each competitor has good judgment in survival and dog care.
In addition to the health of his team, Stephenson will have to contend with the harsh Alaskan wilderness. Cold temperatures and tough weather conditions aside, he will also have to contend with the wildlife of Alaska. However, Stephenson said he is most leery of moose.
"I'm always concerned about moose. I mean, daily. You know, when I get out into the mountains, I'm always either encountering moose or I'm on trails. So moose are always a concern," Stephenson said.
Once, Stephenson said he encountered moose while racing — with the animal set and ready to attack. Stephenson was able to escape the attack and spare injury to himself or his dogs by dispatching the animal with a gunshot.
With all the dangers that come with mushing competitively Stephenson, a married father of twin 8-year-old boys, said his "hobby' has brought a sense of responsibility to his family. He said his wife is supportive while his boys have chores caring for the dogs, a kennel of 16.
Having been given good advice and education Stephenson said he would tell young mushers or anyone who aspires to be a musher, to follow a similar path to what he chose. Find a way to work for and learn from an experienced dog musher or breeder.
"You can get kick-started a lot quicker because you make a lot of mistakes in the beginning," Stephenson said.
Most commonly, inexperienced mushers spend a lot of time figuring out that breeding matters Stephenson said. He recommended anyone interested in the sport to work with someone who deals with mush dogs exclusively. The challenge is one he watched a friend battle for a decade, Stephenson said.
"He was just kind of stumbling around trying to figure out what dog mushing was all about. It probably took him 10 years to figure out, 'What are good bloodlines?' And if you can get that, right from the get-go, then it saves you a tremendous amount of time," Stephenson said.
Being a musher and competing in the Iditarod has been a dream for Stephenson since his childhood. Now fulfilling it, he said what he wants most now is for his sons to get value from his dream.
"The biggest thing for me is to show my kids that dreams are not only worth chasing after but probably one of the more important things to get after in your life," Stephenson said. "Being an example to my kids, [showing them] that no dream is too big, is really important to me. It gives permission for them to dream big and to have fun, have ambition in life."
Recent Headlines
---