Hearty menu offers satisfying cold weather supper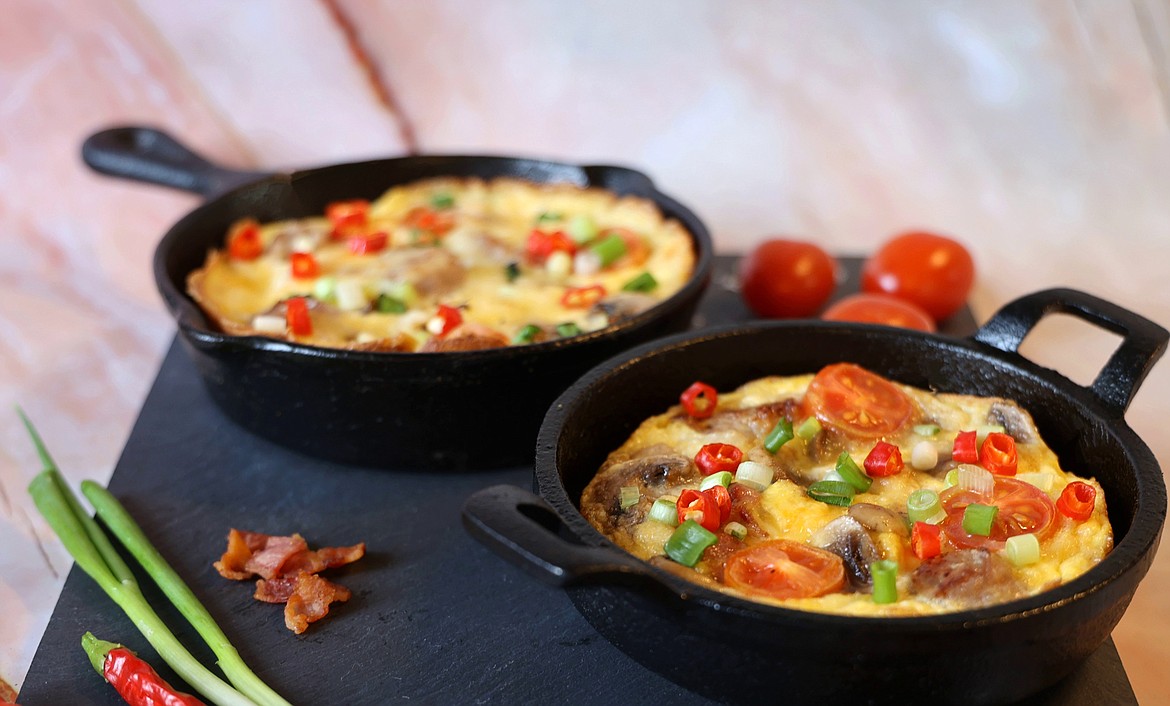 When it's drizzling outside — or snowing or freezing — warming and satisfying meals such as a frittata offers delicious comfort to hungry diners.
(Photo by STEVE HOUSE/PEXELS.COM)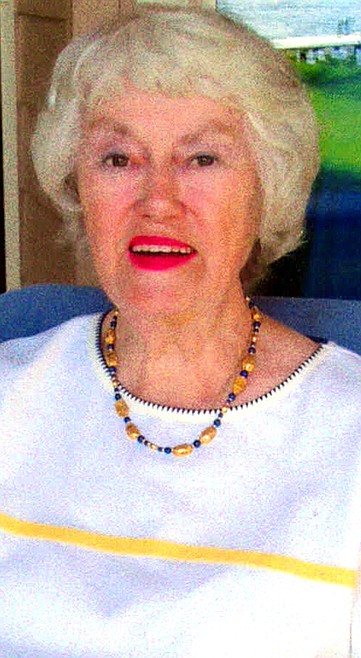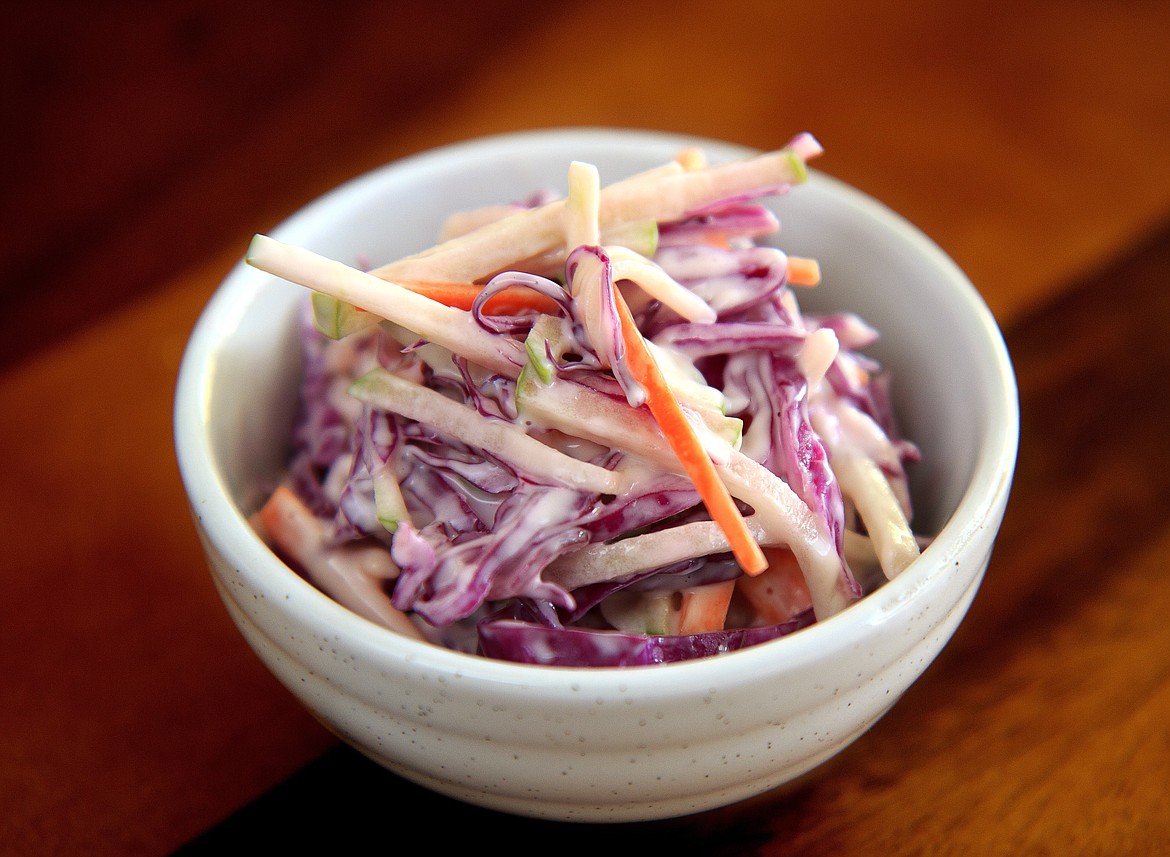 A cool creamy coleslaw is a delightful accompaniment to any meal, winter or summer.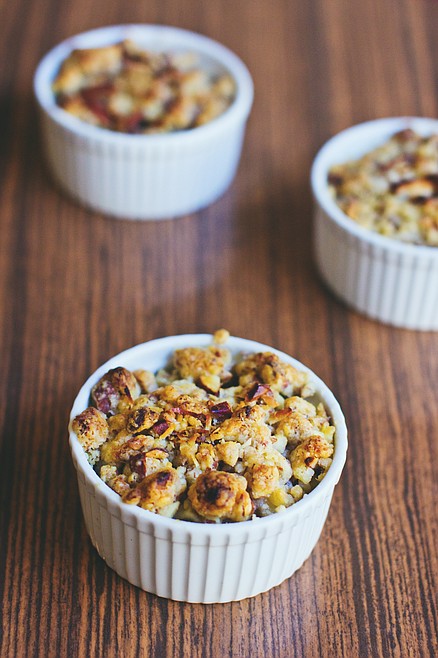 A luscious crisp (made a day earlier) is the perfect end to a hearty winter meal.
Previous
Next
by
VALLE NOVAK Contributing Writer
|
January 22, 2023 1:00 AM
When it's drizzling outside — or snowing or freezing — whatever new quirk our winter is gifting us with — old-timey, warming, and satisfying meals take the sting from January weather.
Today, we have some recipes that make up a suppertime menu easy on the budget and the cook as well and offer comfort to hungry diners. We begin with a savory mushroom/cheese frittata, whose hot richness will be complemented by cool creamy coleslaw, and accompanied by nutmeg-sparked winter squash muffins. A luscious apple-blackberry crisp (made a day earlier) tops it all off.
Mushroom/Cheese Frittata
(Serves 4)
3 tablespoons butter
1 cup mushrooms, sliced
6 large eggs
4 green onions, sliced with tops
1/2 cup grated Swiss (or Cheddar) cheese
Preheat broiler. Melt butter in a heavy (ovenproof) skillet or baking pan (enameled steel or similar) over medium heat; add mushrooms and saute until golden brown, 8-10 minutes.
Beat eggs in a bowl and stir in green onions; season with salt and pepper.
Pour over mushrooms in a skillet, stir briefly and let eggs begin to set around the edges. Lift edges and tilt pan to let uncooked portions flow under cooked eggs. Continue until eggs are almost set but still slightly moist, only a minute or so.
Sprinkle cheese evenly over the top of the frittata and place in the oven. Broil until cheese melts and bubbles, slide onto a warm serving platter or serve from the pan.
Creamy Slaw
1/3 cup mayonnaise
3 tablespoons sour cream
2 tablespoons cider vinegar
1/2 teaspoon salt
1/8 teaspoon black pepper
1 1/2 pounds green cabbage, cored, thinly sliced (6 cups)
1 carrot, finely shredded
1/4 cup finely sliced, chopped red bell pepper
1/4 cup finely chopped sweet onion
Whisk together mayo and sour cream in a large bowl until smooth.
Whisk in vinegar, and salt and pepper. Add remaining ingredients and toss well.
Let stand, uncovered, at room temperature, tossing occasionally, until flavors are blended, about 30 minutes; serve.
Winter Squash Muffins
(Makes 1 dozen)
1 pint cooked, mashed Acorn,
Sweet dumpling or butternut squash; warm
1/2 cup butter, melted
1 egg, slightly beaten
1 1/2 cups flour
1/2 cup sugar (I use half brown)
2 1/2 teaspoons baking powder
1/2 teaspoon salt
1/2 teaspoon nutmeg
Heat oven to 375 degrees. In a bowl, stir butter and egg into the warm squash.
In a larger bowl, combine flour, sugars, baking powder, salt, and nutmeg. Stir in squash mixture till just moistened.
Fill greased muffin cups 3/4 full. Bake for 20-25 minutes or until a toothpick comes out clean. Cool in pan for 5 minutes or so, then remove to wire rack. Serve warm with butter.
Apple-Blackberry Crisp
(Serves 12)
Topping:
2 cups flour
1 1/2 cups sugar (half white, half brown)
1 cup (2 sticks) chilled unsalted butter, cut into pieces
Fruit:
5 pounds (about 5 large apples) Granny Smith or other baking apples, peeled, cored, thinly sliced
1 1/2 cups fresh or frozen (thawed, drained) blackberries
1 cup sugar
1/4 cup flour
Make topping:
Mix flour, sugars, and salt. Add butter and blend in the processor or with your fingertips until the mixture resembles coarse crumbs.
For pie:
Preheat oven to 350 degrees. Butter 9x13-inch baking dish.
Toss apples, blackberries, sugar, and flour in a large bowl. Transfer to prepared dish, mounding slightly. Crumble topping over fruit.
Bake until fruit bubbles and topping is golden brown (start checking at 45 minutes). Cool for at least 15 minutes.
Serve warm as is, or topped with whipped or plain cream, or vanilla ice cream.
Tip: I dust a little cinnamon over the topping.
(Editor's note: For many years, Valle Novak has written gardening and cooking columns for the Daily Bee. "Weekend Gardener" and "Country Chef" became renowned for their humor, information, and common sense advice on how to do everything from planting to cooking. While she recently retired, she has shared a number of columns to delight her many fans. This is one such column and was originally published on Jan. 17, 2010.)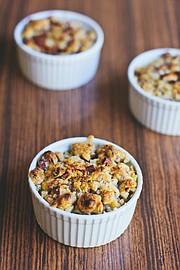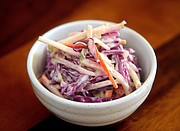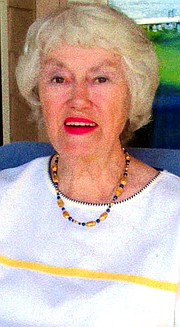 Recent Headlines
---