Pair charged with abandoning dogs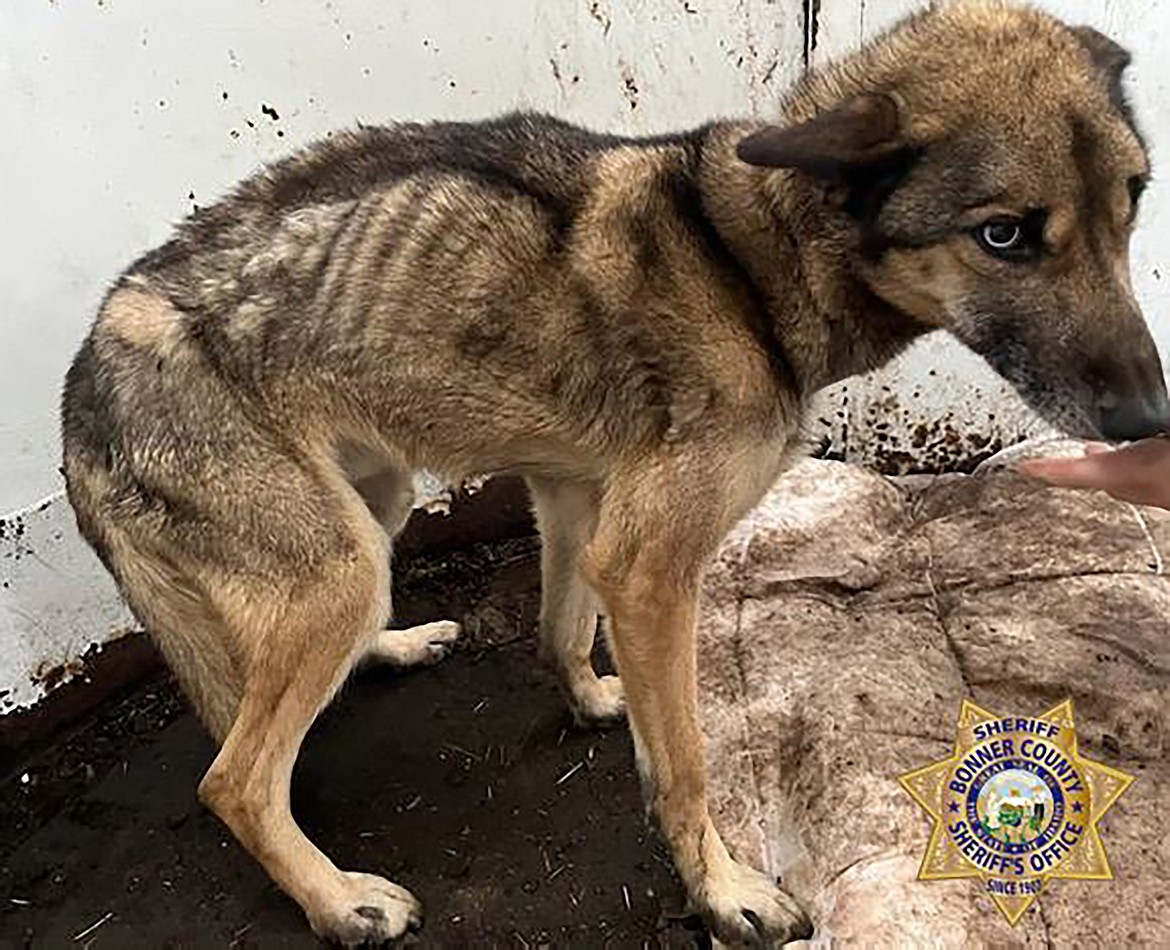 The condition of the Husky-type dogs found abandoned in the south and western part of Bonner is documented in this photo shared by the Bonner County Sheriff's Office.
(Photo courtesy BONNER COUNTY SHERIFF'S OFFICE)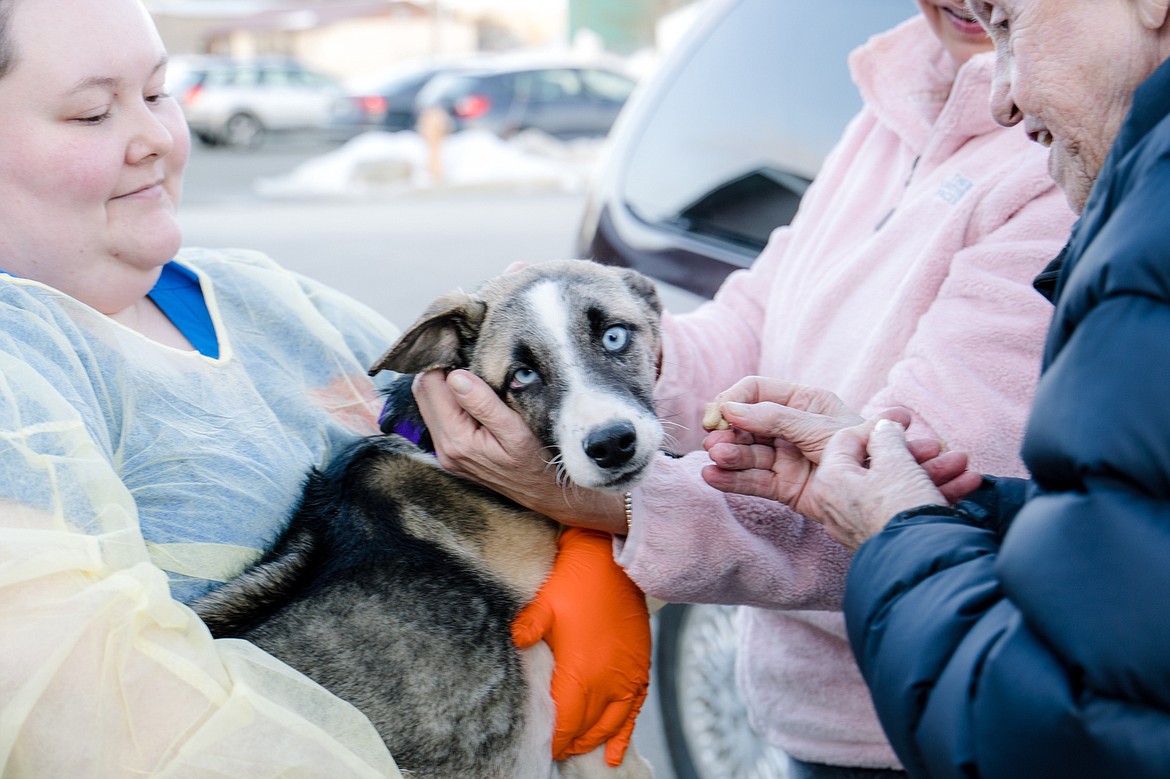 Miss Gingersnap, one of 31 Husky-type dogs found abandoned in the south and western parts of Bonner County, is offered a treat by Better Together Animal Alliance officials as she heads off to a foster home on Tuesday.
Previous
Next
by
CAROLINE LOBSINGER
Staff Writer
|
January 26, 2023 1:00 AM
SANDPOINT — Two former Bonner County residents are being charged with 31 criminal counts of animal cruelty and abandonment, Bonner County Sheriff's Office officials said Wednesday.
Jacob M. McCowan, 45, and Jessica L. Smurtwaite, 31, are accused of abandonment of at least a large number of "Husky-type" dogs in the south and western portions of Bonner County, bordering both Kootenai County and Pend Oreille County, Wash.
The charges stem from the abandonment of large numbers of "Husky"-type dogs in the southwestern part of Bonner County, bordering both Kootenai County and Pend Oreille County.
To date, BCSO officials have identified — and documented — 31 dogs associated with this case. There is a possibility of five or more dogs seen roaming in these areas that have not been captured, Lakewold said.
McCowan and Smurtwaite have left Idaho and are now residing near Salt Lake City, Utah, BCSO officials said.
To date, 31 dogs have been identified and documented as being connected to the case, Undersheriff Ror Lakewold said in a press release. There are another five or more dogs reported to be roaming in the Spirit Lake, Athol and Blanchard areas where the other dogs were abandoned.
"All of the 31 documented dogs have received medical screenings and appear malnourished or in poor general health," Lakewold said in the press release.
The dogs are currently in shelter at Better Together Animal Alliance in Ponderay, at the Kootenai Humane Society in Hayden, or at private residences.
"We would like to thank all those in our community who have assisted by either reporting or caring for these dogs," Lakewold said.
The undersheriff also thanked BTAA and KHS as well as the Kootenai County Sheriff's Animal Control Division, Pend Oreille County Sheriff's Office, and Northwood Veterinary Clinic in Athol for their assistance in the case.
They also gave a special shoutout to the veterinary clinic and BTAA medical staff for medical exams on the dogs and subsequent treatment. Both offered the care at no cost, Lakewold said.
At least three of the dogs are well enough to be moved to foster homes for the next stage of their care, Mandy Evans, BTAA executive director, said on social media. Evans said previously that they expect the dogs to stay in the homes for about two weeks.
All necessary items, from donated leashes and collars to blankets and toys, as well as any necessary medical supplies, are being provided. The dogs will continue receiving medical support and observation by BTAA's medical team and may need ongoing care for some time.
It is the community's generosity that is helping the shelter respond to the dogs' abandonment, Evans said. To date, more than 162 people have donated to BTAA's fundraising page on the online platform mightycause.com, raising more than $14,300 by Wednesday evening.
For information on fostering the animals, or donating toward their care, can go online to mightycause.com/story/btaa; or call BTAA at 208-217-4453.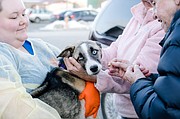 Recent Headlines
---