Durst: 'It's time to get to work'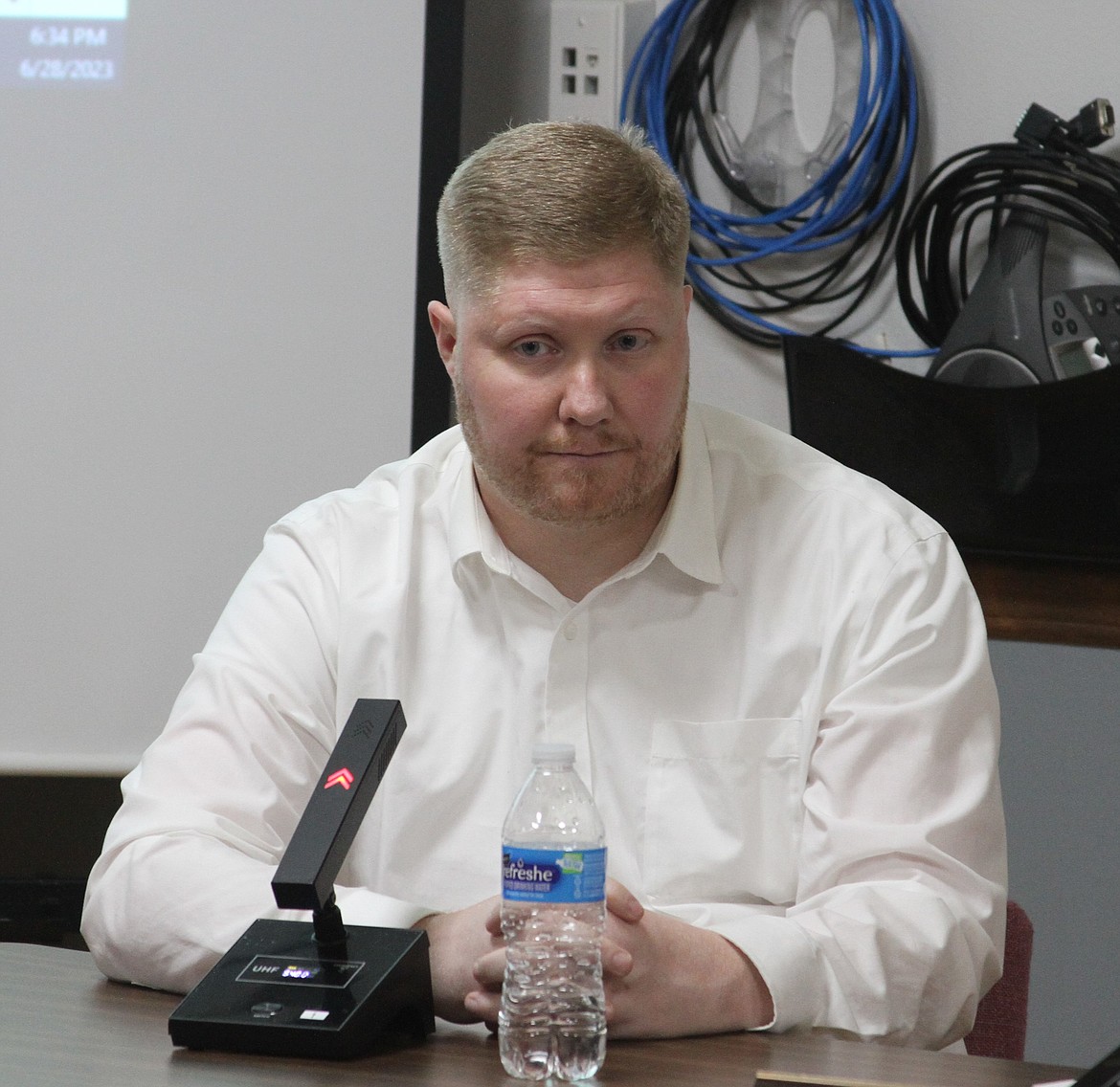 by
CAROLINE LOBSINGER
Staff Writer
|
July 5, 2023 1:00 AM
PRIEST RIVER — New West Bonner County School District Superintendent Branden Durst is happy to be on the job.
"I'm ecstatic to begin getting to work as the superintendent of West Bonner School District 83," Durst said in a social media post on the school district's Facebook page. "I appreciate the trust put in me by the board and the many patrons I have spoken with in the past couple of weeks. "
He also appreciates those who are skeptical of his hire, he said in the post.
"[I] look forward to learning from them and working with them towards a common goal of advancing the district," Durst said.
Some applauded the move, saying change is vital to improve the schools and rebuild trust between the community and the district. Others criticized the move, calling it an inherently political vote that makes pawns of the community's children.
Durst's selection to lead the rural school district has been controversial, with many in the community outright calling on the school board to hire Susie Luckey, who served as interim superintendent for several months after former superintendent Jackie Branum unexpectedly stepped down.
Critics say he lacks the qualifications to run a school district as well as an understanding of the community. While the board approved a state of emergency in order to hire Durst, who needs provisional certification from the Idaho Board of Education to do the job — something Luckey also lacked initially. However, she applied for a provisional certificate which was approved by the state to serve as interim superintendent.
Per Idaho law, superintendents must hold an administrator certificate with an endorsement as a school principal, superintendent, or director of special education. That certificate requires a doctorate or comparable education, four years spent working in a school, time spent as an administrative intern, and completion of a post-master's degree in an approved school superintendent program.
Trustee Carlyn Barton then moved to approve a one-year $110,000 contract, running from July 1, 2023, to June 30, 2024. The motion would also have pulled legal coverage for Durst's wife, Cheri, in the event he faces any civil lawsuits for any decisions made as superintendent.
In his post, Durst said the district faces many challenges, but it also has many opportunities. However, he said to make that happen, an honest and incisive assessment of district operations at all levels will be critical.
"Decisions may be made that some in the community don't agree with, but they will always be made with the long term interest of the district in mind," Durst added. "Let me be clear: I want the district to succeed."
The new superintendent said his top goal for the next couple of months will be to listen and learn. He plans to make it a point to engage directly with anyone who is interested and invited anyone to email him at brandendurst@sd83.org with their thoughts and concerns.
"I am committed to doing everything I can to turn things around and improve academic outcomes," Durst said in the post. "To that end, everything we do will be predicated on the question, 'Will this improve student achievement?' "
To be successful, Durst said the district, its staff and the community must be "laser focused" while leveraging the district's advantages, most notably among them, a passionate community.
He assured the community that he is committed to the full operation of extracurricular and co-curricular activities and planned to get immediately to work to identify options to help the district succeed.
"It's time to get to work," he said.
Recent Headlines
---