PORPA Sprints set for Aug. 12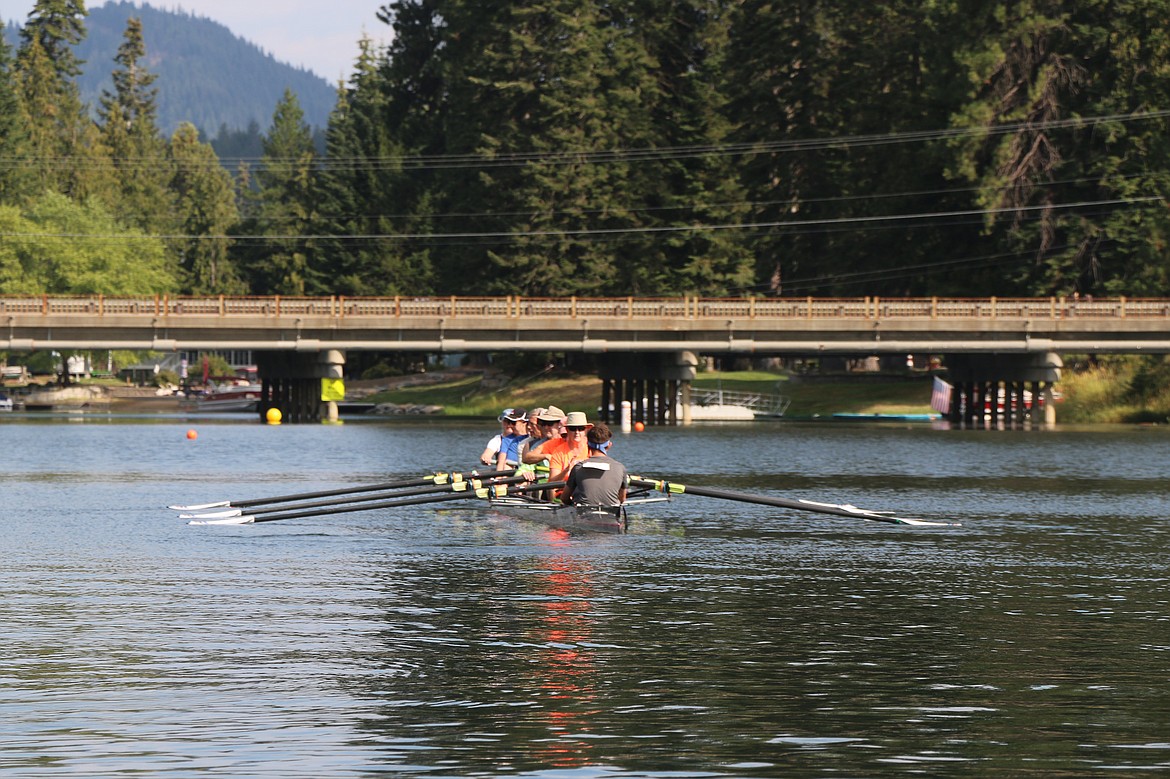 Members of Pend Oreille River Paddlers Association take part in the sprint races in mid-August.
(Photo by CAROLINE LOBSINGER)
The Pend Oreille Rowing and Paddling Association recently announced that the club will hold their annual PORPA Sprints racing event on Saturday, Aug. 12, at the Priest River Recreation Area (Mudhole) with registration and check-in starting at 7 a.m.
This year's event will be held in partnership with the U.S. Army Corps of Engineers and volunteers from the Spokane River Rowing Association. This celebration of non-motorized watercraft (paddling events for kayaks, canoes, stand-up paddleboards, and rowing) is open to athletes of all ages and skill levels. Kids aged 17 and under register for free. PORPA member Sheila Thomas said the best part of the day will feature competition between teams using three different kinds of non-motorized watercraft in a relay race.
As a special guest, the Kalispel Tribe of Indians will bring their traditional canoes and offer participants and spectators stories about the Priest River and other local waterways.
"This locally sponsored event is a great way to get to know fellow rowers and paddlers while learning about local opportunities for non-motorized water recreation," said Thomas.
The deadline to register for the PORPA Sprints is Aug. 4. To register visit www.PORPA.org. If you would like to show your support or potentially sponsor the club email Secretary@PORPA.org
Recent Headlines
---