NIC remains accredited
by
KAYE THORNBRUGH
Hagadone News Network
|
July 8, 2023 1:00 AM
COEUR d'ALENE — North Idaho College remains accredited though it will continue to operate under a show cause sanction.
The Northwest Commission on Colleges and Universities issued its decision to extend the sanction Friday. Read the commission's letter to NIC at bonnercountydailybee.com.
"This is considered a neutral decision. This path equates no change in the college's current status for a period of one year or less. At the end of an extension, the NWCCU may reaffirm accreditation, take adverse action or consider a second and final extension of one year or less," said NIC on its website.
This allows more time for NIC to get back in compliance with accreditation standards after receiving the show cause sanction in February. Show cause is the last step before loss of accreditation.
"We are relying on our community for continued support as we make forward progress in the challenging work ahead," NIC President Nick Swayne said Friday in a message to students and employees. "NIC remains accredited. All courses are accredited, and all credits are transferable."
North Idaho College's accreditation is not in jeopardy due to problems with academics or finances but because of governance issues on the board of trustees that stretch back to 2020.
In its decision letter, the NWCCU noted that the college has made progress in several areas, such as developing and executing procedures for evaluating the college president, but must continue to improve.
The commission pointed to nine areas where the college is out of compliance with accreditation standards and requirements and outlined recommendations for how to resolve those issues.
These include resolving current litigation, governance and accreditation issues that impact NIC's budget, as well as resolving the issues underpinning the numerous "no confidence" resolutions from college employees and students.
"The Board must act to unequivocally identify one CEO/President for the institution and ensure that individual has a valid contract and ensure that the President has a clear understanding of their conditions of employment, rights, responsibilities, and criteria and procedures for evaluation, retention, and termination," wrote the NWCCU in its decision letter.
Though Swayne has been reinstated as active president, former interim president Greg South remains on paid administrative leave with an 18-month contract.
A previous report from the NWCCU indicated that frequent leadership changes and confusion about who is running North Idaho College have caused "uncertainty, frustration and instability" in the college community.
Swayne said the college remains committed to addressing the NWCCU's concerns, which will require "significant work."
The NWCCU provided a timeline of next steps for North Idaho College:
Special report and site visit in fall 2023
Special report and site visit in spring 2024
Mid-cycle review in fall 2024
Typical year 6 review of NWCCU Standard 2 in spring 2026
Typical year 7 evaluation of institutional effectiveness in spring 2027
In the meantime, North Idaho College remains accredited. Students will be able to transfer their credits to other schools and will be eligible to receive financial aid.
NIC has until April 1, 2025 to return to good standing. If the college has not done so by then, the NWCCU will be required to withdraw accreditation.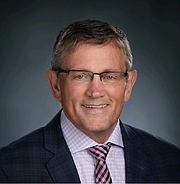 Recent Headlines
---