Fugitive recaptured after manhunt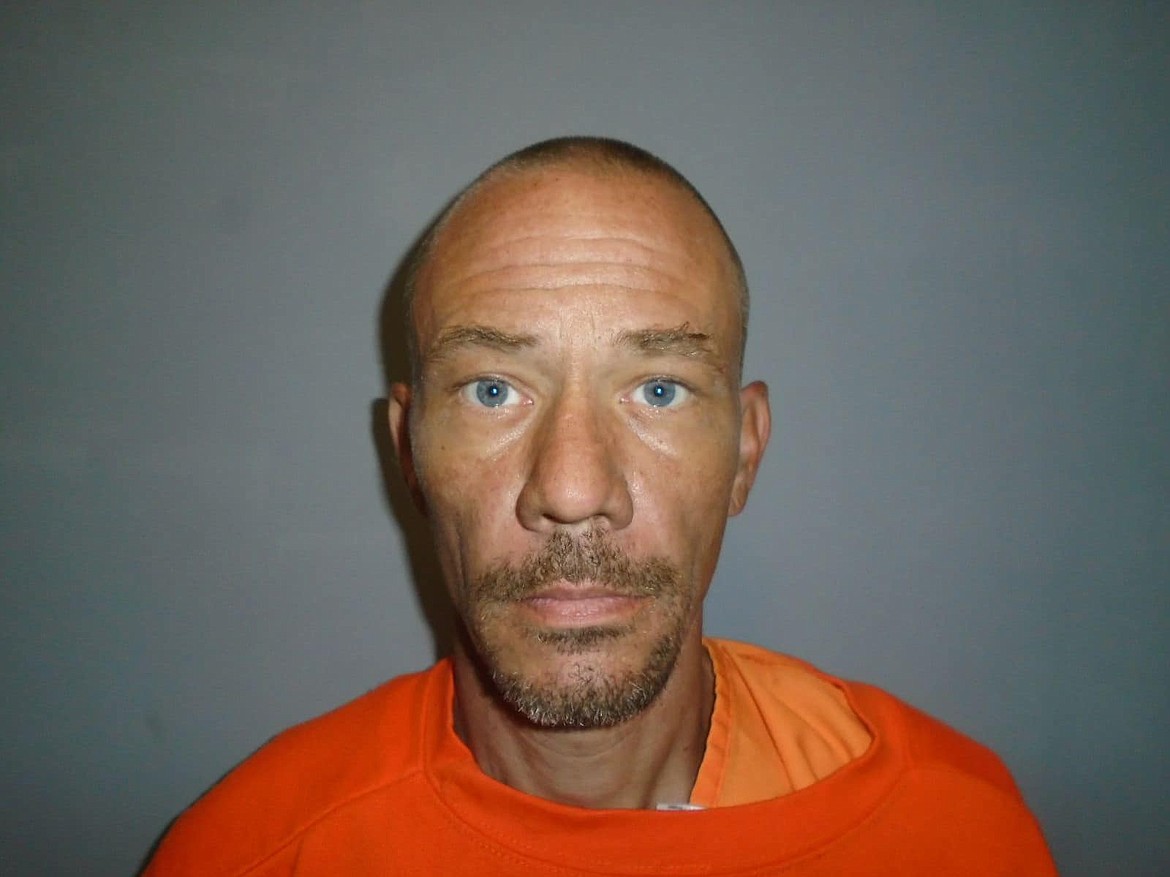 by
Daily Inter Lake and The Western News
|
July 11, 2023 1:00 AM
A fugitive who reportedly slipped out of his handcuffs and escaped custody Sunday in the Plains area was recaptured by local law enforcement officers Monday evening.
According to information from the Sanders County Sheriff's Office, Chadwick Shane Mobley, 42, was taken back into custody at about 6 p.m. after he was located on River Road west of Plains. A nearby resident saw Mobley and called authorities.
Mobley is a suspect in a 2011 homicide case in Michigan. He was initially arrested and jailed in the Lincoln County Detention Center on June 28 after he was located in Libby.
On Sunday morning, he was being moved by a private transport company when he reportedly slipped out of his handcuffs and shackles and ran from the Plains Town Pump.
Officials with the Sanders County Sheriff's Office and Plains Police Department, along with authorities from several other federal and state agencies, were searching for Mobley throughout the day into Monday. Residents were advised to lock their vehicles and homes, while keeping an eye out for the fugitive.
"Great work by all, together we made a difference! Not just for our community, but for the victims of the crimes he is suspected of, and being charged with," a statement from the Sanders County Sheriff's Office read.
Mobley was the subject of a nationwide manhunt before his arrest in Libby. He is facing charges of first degree felony murder, first degree premeditated murder and one felony gun charge.
Before his arrest on June 28, Mobley was last seen in Corrine, Utah, on the morning of June 7.
Michigan State Police revealed to MLive that DNA found on evidence from the November 2011 death of 20-year-old Andrea Eilber was matched to Mobley using familial genealogy.
According to the news report, the woman had been found on Nov. 16, 2011, in her aunt and uncle's basement, having been bound and killed by a single gunshot to the head two days prior.
She had been alone in the Mayfield Township home while her relatives took a trip. Though she had originally planned to spend the day of the murder at the house with her boyfriend Kenneth Grondin III, she later canceled on him.
The boyfriend, nicknamed KC and 19-years-old at the time of the murder, was charged and convicted of the crime, with the 2015 conviction later overturned in 2018.
Recent Headlines
---