Priest River family seeks help after house fire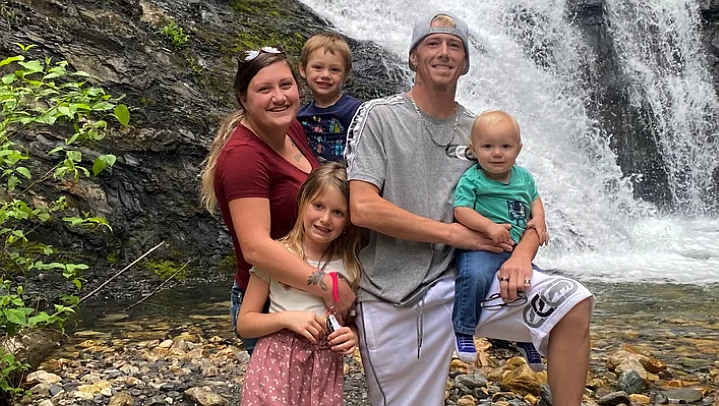 Darby Hawkins and her family came home to their house in flames on the Fourth of July.
by
LAUREN REICHENBACH
Staff Writer
|
July 12, 2023 1:00 AM
A Priest River family is seeking the community's help after they lost their home and everything they own in a house fire on the Fourth of July.
Darby Hawkins, her boyfriend Dustin Simpson, and their three children arrived home to their home engulfed in flames after the family had gone out to fly kites for the holiday.
According to Hawkins, they were only gone for roughly 30 minutes when they decided to run home and get their swimsuits to go swimming. When they got home, they found out their air conditioning unit had caught fire, quickly engulfing the house. It is unclear why the unit caught fire but Hawkins said an investigation into the issue is unlikely.
"We called 911 in time and they were there within five minutes," she said.
Almost everything they own was destroyed either by the fire or the water used to extinguish it. Hawkins said the house has been deemed a complete loss and will not be able to be occupied again.
"The only thing that survived was our shed with snow tires and tools," Hawkins wrote on her GoFundMe page. "Our home is unlivable and we are reaching out in hopes to come up with funds to help find us a new home, clothes, food and everything else as we will be out of work for a little while trying to recover from this tragedy our family is now dealing with."
Hawkins said the family has already received a multitude of donations and no more clothes are needed at this time but any monetary donations to go toward obtaining new living arrangements are still needed and are greatly appreciated.
To view the GoFundMe, go online to gf.me/v/c/m5bt/xsrhkm-house-fire. The campaign on the crowd funding website has raised $915 of its $10,000 goal.
Recent Headlines
---