Dover to celebrate centennial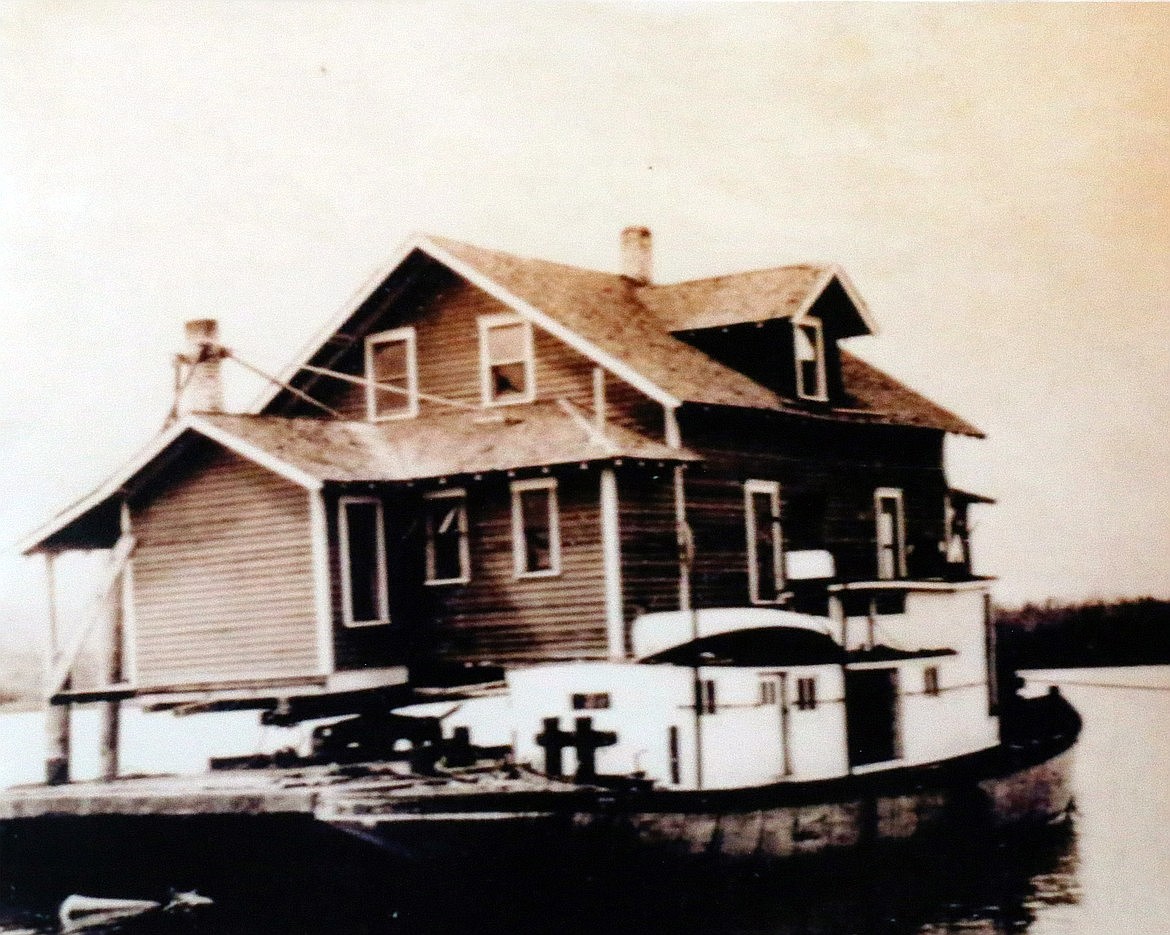 A photo of one of an estimated 50-plus buildings barged from Laclede to Dover by A.C. White after his Laclede mill burned down in August 1922.
(Courtesy photo)
DOVER — One hundred years ago, the Dover Community Church was floated upriver from Laclede.
Next weekend, a centennial celebration will mark the church's journey from Laclede to Dover. Set for July 22-23, activities will a boat parade from the old mill site to Dover, a walk to the church and community hall, a barbecue and other family-friendly activities.
Saturday, July 22
• 10 a.m. — boat parade from Laclede to Dover
• Noon — historic walk from Dover City Hall to Dover Community Hall
• 1-5 p.m. — community barbecue on Washington Street (in front of Dover Community Church)
Sunday, July 23
• 9 a.m. — Dover Community Church Sunday service, continental breakfast to follow
For information on the boat parade or the historic walk, contact dhc@cityofdover.org.
There will be free shuttle service from the Nutlicious parking lot to the event.
Originally built more than 100 years ago as the summer home of mill owner A.C. White, the church was gifted to the community after it was floated to Dover. A younger brother had recently graduated from seminary and White had an idea — he needed a church and so did the community.
A prominent figure in the region's timber industry, church history notes he moved to Laclede in 1909 where he opened the mill. It grew to include a planer, a door factory, and more before being gutted by fire in August 1922.
While residents hoped he'd rebuild the Laclede Mill, White instead bought the defunct Dover Lumber Mill and made plans to move his business upriver.
Of the 50-some buildings barged upriver to Dover, the church is the last surviving building that retains its original character and style, church and IHT officials said.
Help also is sought to help pay for the celebration. Donations can be sent to: the City of Dover, Box 115, Dover ID, 83825-0115; write "100-year celebration" in the memo section.
Anyone interested in helping with the renovations, or the community celebration, can call Ron Bricker at 509-720-1886 or 208-265-9695, or Joe Gibbs at 208-946-8667.
Information: bit.ly/3PXpJK2
Recent Headlines
---