Museum announces deaccession auction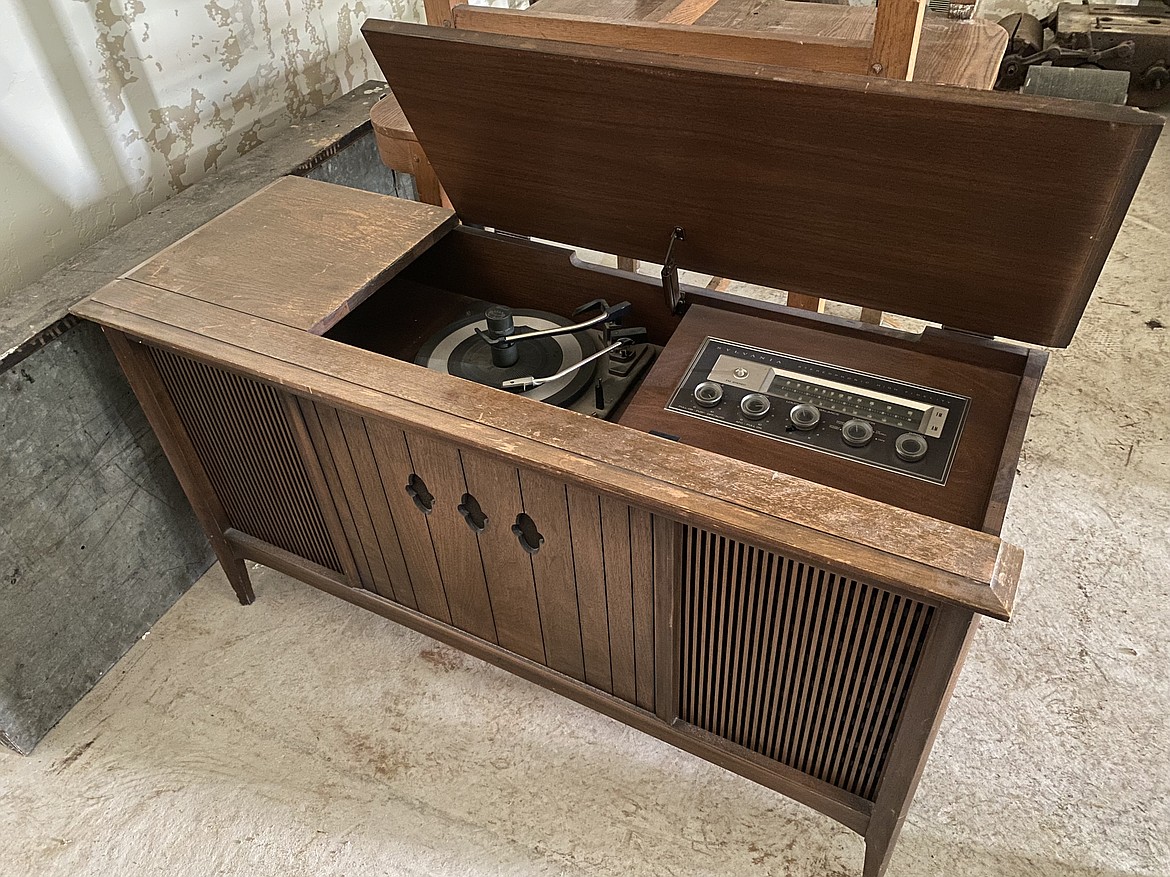 A 1970s Sylvania stereo with record player is among the items being deaccessioned by the Bonner County History Museum. The item was determined to not be relevant to Bonner County history and has no provenance connecting it to the county, officials said in the auction catalog.
(Photo courtesy BONNER COUNTY HISTORY MUSEUM)
Mark your calendars.
The BCHS deaccession auction is quickly approaching, and this is your opportunity to buy and care for pieces of history that are no longer appropriate for the Bonner County History Museum's collection.
Deaccessioning is a healthy part of collections management procedure that helps museums prioritize the objects that best tell our stories. Museum officials said objects in the collection should have relevance to Bonner County history, should have documented provenance, and should be in good condition.
"Put simply, an object may be removed from the collection through the deaccession process because it does not fit the scope of the collection or meet these criteria," Bry Ells, museum administrator, said.
Ells invited those who would like to learn more about the nuances of deaccessioning to contact the museum.
The museum administrator said the auction is the culmination of two years of careful evaluation done with the utmost sensitivity and care, following BCHM's collections management policies and procedures manual. The staff have curated a detailed auction catalog, which is available online at bonnercountyhistory.org.
The auction will be held at 1807 Culvers Dr, Unit 1, on Saturday, July 22 from 8 a.m. to 2 p.m. All funds raised from the auction go into a restricted fund for collections care.
From chainsaws and antique furniture to an endless number of books, there will be something for everyone who appreciates local history.
"For those items that no longer fit our scope, you can continue their story," Ells said.
Founded in 1972, the Bonner County Historical Society and Museum is a private, non-profit organization whose membership is open to all. We operate thanks to community support, membership dues, gifts, retail sales, donations and grants from private foundations.
The museum will not be open to visitors during the event. Regular hours are Tuesday through Friday, 10 a.m. to 4 p.m. and on the first Saturday of each month admission is free from 10 a.m. to 2 p.m. Admission is $4 for adults, $3 for seniors, $1 for children 6 to 18 years old. Members and children under six are free.
The museum is located at 611 S. Ella Street in Sandpoint. The phone number is 208-263-2344, follow Bonner County Historical Society and Museum on Facebook, or visit the website bonnercountyhistory.org.
Recent Headlines
---