Putting stickers on stop signs is illegal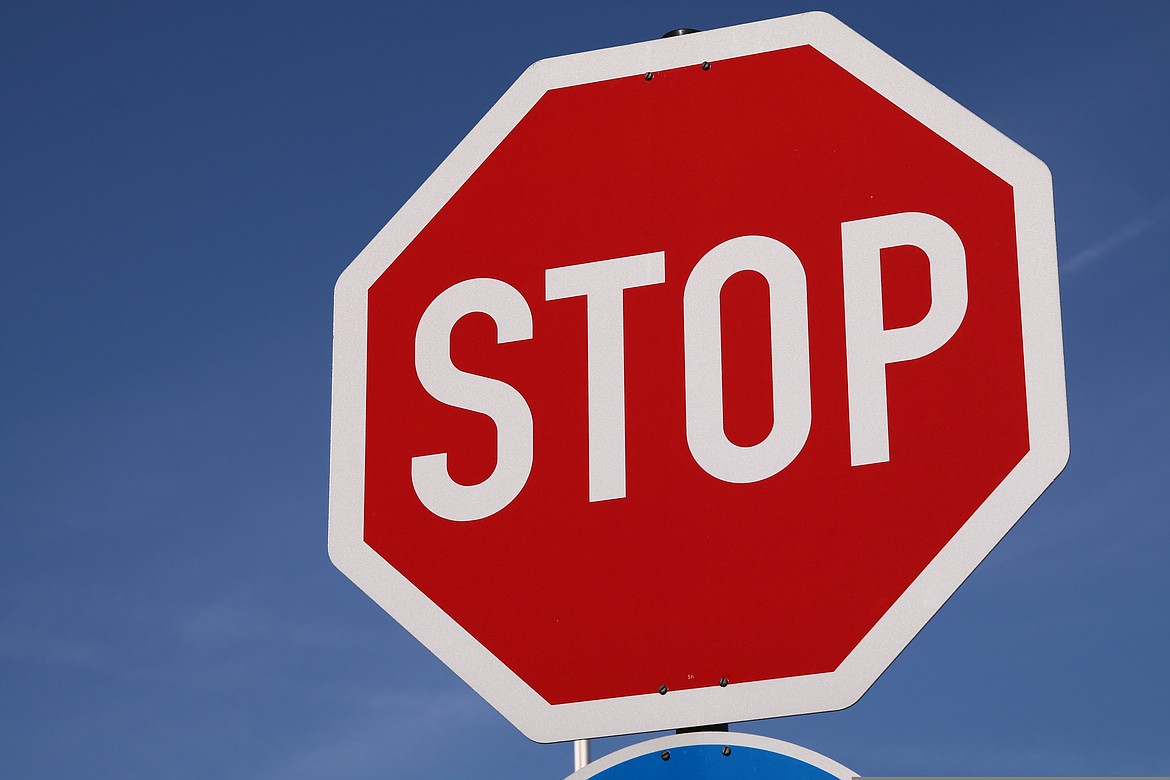 by
LAUREN REICHENBACH
Staff Writer
|
July 15, 2023 1:00 AM
SANDPOINT — "STOP Eating Your Boogers."
"STOP Running From Your Problems."
Almost everyone in Sandpoint has seen the stickers with different phrases left on most of the stop signs around town. Some think they're funny; some think they're a nuisance.
Regardless of how people feel about them, putting stickers in any public place is illegal and considered a form of graffiti.
A 37-year-old man learned that the hard way on July 3 when a Sandpoint police officer allegedly witnessed him putting a sticker on one of the stop signs on Church Street.
According to the probable cause affidavit, the officer was driving through town when he noticed an illegally parked Subaru Forester on Church Street. As he was preparing to stop, he said he witnessed the vehicle's driver exit the car and walk up to the stop sign, according to court records. The driver, later identified as Michael Brust, stuck something to the stop sign before returning to his car, the officer said in the affidavit.
When the officer made contact with Brust, he said the main denied he had stuck anything to the sign, However, the officer said the man later admitted to adding a sticker that said in capital letters, "YOUR BIKE SOUNDS LIKE DIARRHEA," the probable cause affidavit said.
Brust was issued a citation for being illegally parked as well as for graffiti and was released without further incident.
Recent Headlines
---