Acclaimed artist Lawrence Vargas to visit Sandpoint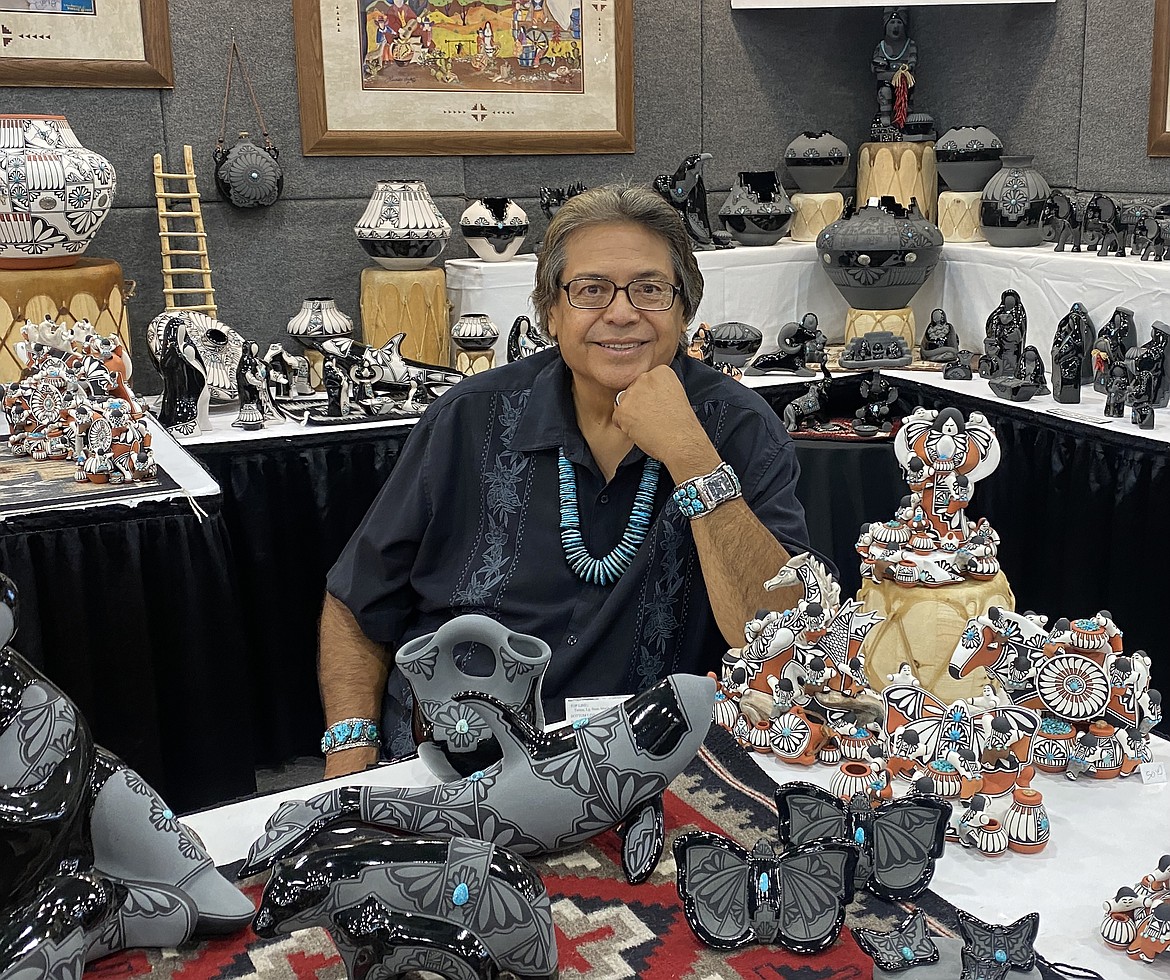 Internationally acclaimed southwestern artist Lawrence Vargas will be in residence Aug. 11-13 at the Blue Lizard Native American Gallery in downtown Sandpoint.
(Courtesy photo)
The Blue Lizard Native American Gallery will present an exclusive showing of pottery, paintings and collectibles by internationally acclaimed southwestern artist, Lawrence Vargas.
The artist will be in residence Aug. 11-13 at the Blue Lizard Native American Gallery in downtown Sandpoint.
"We are extremely excited to host Lawrence and his wife and business partner, Terry, here in Sandpoint," says gallery owner Roger Disbrow. "This is an incredible opportunity to experience the warmth and genius of a multi-cultural native artist whose work is admired and collected across the globe."
Vargas will be in the gallery to greet visitors, tell stories and sign artwork each day of his residency from 11 a.m. to 3 p.m. The event is free and open to the public.
"Part of Lawrence's mission is making sure that his art is accessible to everyone," says Terry Vargas. "You will want to visit, get inspired, and experience the stories that Lawrence puts into every piece. It may be that you will see your own story there."
Vargas' work is offered in a wide range, from one-of-a-kind collector's pieces and limited editions to gifts, reflection journals, puzzles and keepsakes. Vargas says, "We believe there should be no boundaries when it comes to loving and owning art." 
This is the Vargas' second trip to Sandpoint, and they return by popular demand of their collectors and friends.
"To meet Lawrence is to find a friend and inspiration, and perhaps a newfound appreciation of Southwest art," Disbrow said.
Proud of his multicultural ancestry, Vargas' inspirations come from his rich and varied lineage. The influence of early Aztec and Mayan beginnings as well as his roots in Mexico, Spain, and South America emerge as a unique blending of cultures expressed through art.
This "mestizo," or mix, of cultures intertwined with his New Mexican ancestry are reflected in his distinctive artistic style, which is sought out by collectors worldwide. He fondly remembers the "cuentos" (stories) that his parents and grandparents shared through their oral traditions, and he shares his heartfelt reflections of those cuentos through his artwork.
Recent Headlines
---