Study: Idaho tops in rising home values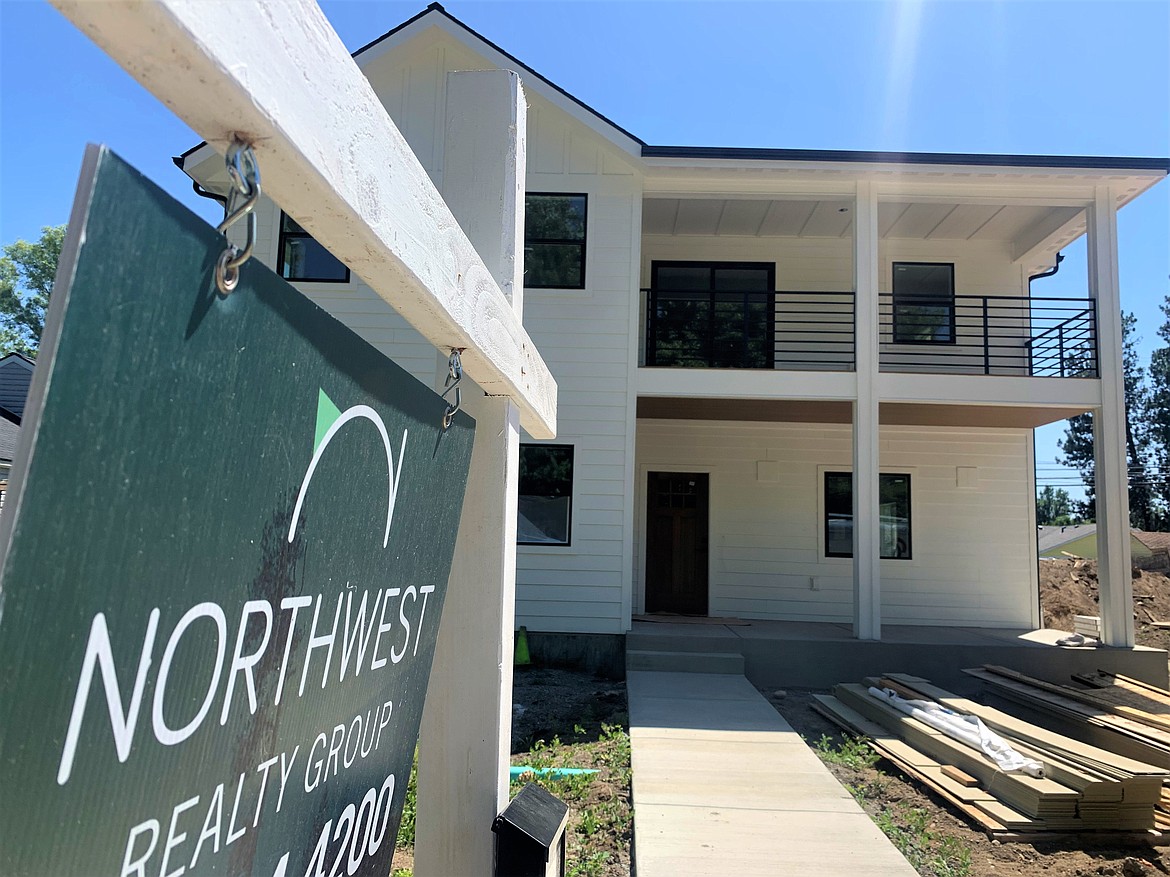 A Coeur d'Alene home is for sale on Monday.
BILL BULEY/Press
by
BILL BULEY
Hagadone News Network
|
July 21, 2023 1:00 AM
COEUR d'ALENE — A recent new study found Idaho home prices increased the most in the nation between 2016 and 2023.
The website TexasRealEstateSource.com compared ZIP code home price data between 2016 and 2023 to find the states where homes have experienced the largest percentage increase in value.
In first place was Idaho, where the average house prices jumped by 124% from $165,100 in 2016 up to $369,300 in 2023.
The Idaho ZIP code with the greatest increase in home value is 83650, just south of Boise. Average house prices there have jumped by 461% from 2016 to 2023.
The median price of a single-family home in Kootenai County remained at $517,500 in June, according to the June market report of the Coeur d'Alene Regional Realtors.
That's down 7.6% from June 2022, but the same as it was in May.
In Bonner County, the median list price is $599,450, down roughly 12.5% from June 2022, according to Redfin.com.
The median price of a single-family home in Shoshone County in June was $305,000, up 3.4% from June 2022.
Kootenai County single-family homes sold through June totaled 1,043, down 24% from the same time frame last year.
In Bonner County, there were 70 homes sold through June, up 1.4% over the year prior. The homes spent about 19 days on the market, an increase of eight down compared to 2022, according to Redfin.
There were 85 homes sold year to date in Shoshone County through June, that's down 10.1% from June 2022.
Active residential listings in Kootenai County as of July 6 were 1,016, up slightly compared to 1,006 one year ago, and 957 in May.
Shoshone County had 85 active residential listings as of July 6, up from the 75 listings in the county at the beginning of June.
Recent new listings in Kootenai County include a 4,224-square-foot home for $775,000; a 2,184-square-foot Hayden home for $865,000; and a 2,749-square-foot home in Coeur d'Alene for $989,000.
The number of days between when a Kootenai County home was listed for sale and closed in the Multiple Listing Service was 89, up 37% from June 2022.
Homes in Shoshone County spent 85 days on the market, up 25% from June 2022.
Recent Headlines
---