Festival at Sandpoint reveals 2023 poster art
The Festival at Sandpoint kicked off its summer celebration at its sponsor appreciation event on July 12 while also revealing its 2023 fine arts poster art created by local acrylic artist Tammy Zinke.
Zinke's artwork will be featured at the Festival at Sandpoint 2023 summer concert series, which kicks off July 27 and runs through Aug. 6 at War Memorial Field.
While the Festival at Sandpoint's Fine Arts Poster tradition dates back to the organization's start in 1983, this was the first year that the organization altered the selection process. Last fall, the selection process was converted to an open competition, and began accepting submissions for its first fine arts poster contest.
Zinke's winning piece, "Harmonies in Nature," was inspired by William Shakespeare's quote, "The Earth has music for those who listen."
"I strove to combine the musical spirit of nature with the musical spirit of the instruments played by humans," Zinke said. "The Festival brings young and old the inspiration of music combined with the love of nature."
This piece began the way all of Tammy's pieces do, on canvases made by Zinke from scratch with kiln-dried wood and cotton canvas.
As for her process, Zinke said, "I focus on the way the atmosphere enhances, moment by moment, the changing mood as light and shadow bring, right before her eyes, a vision of the next painting, another beautiful portrait of mother earth."
Tammy Zinke has donated the original piece to be auctioned, with funds raised supporting the Festival's nonprofit mission.
The auction was launched at the sponsor event, ending at the Grand Finale performance on Aug. 6. Bids supporting the auction can be placed at the Festival's office through July 26, and beginning July 27, the original art will be displayed at each evening concert.
Approximately 20% of the Festival at Sandpoint's annual revenue is comprised of donations. Participating in the annual fine arts auction is a great way to support a local nonprofit and hopefully add a one-of-a-kind piece by a local artist to your collection.
Zinke's online art portfolio can be found at tzinkeartstudio.com or on Facebook at T Zinke Art Studio. Every Tuesday through Saturday from 10 a.m. to 4 p.m., you can find Tammy at her studio, 205 Vermeer Drive in Ponderay.
In addition, Maximillian Bazler, a college student pursuing a degree in graphic and web design from North Idaho College, was selected as the 2023 series lineup poster artist.
This year's poster and all past posters will be available for purchase at the Festival at Sandpoint's office for $15. The 2023 poster, T-shirts, and other limited 2023 merchandise is on sale now at the Festival office, 525 Pine St., and will also be available to purchase at the Festival's merchandise booth the summer concert series.
The contest for the 2024 fine art poster kicks off Sept. 1. Entries must be submitted by 5 p.m. on Feb. 1, 2024.
Information: festivalatsandpoint.com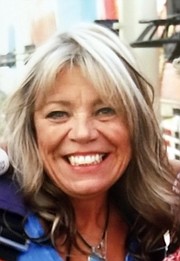 Recent Headlines
---