Former college, NFL players lead first Clark Fork football camp in over 20 years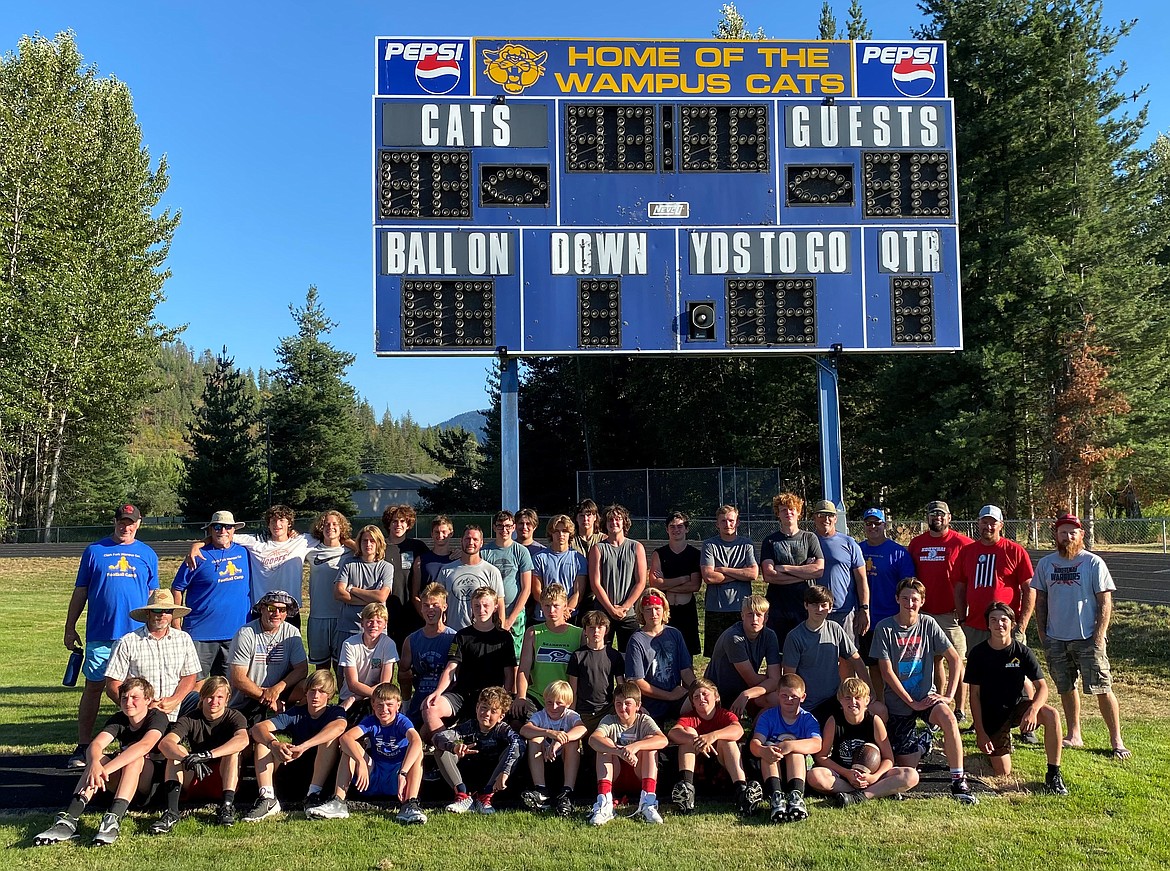 The 2023 Clark Fork football camp coaches and participants pose for a group photo under the CFHS scoreboard.
(Courtesy Photo)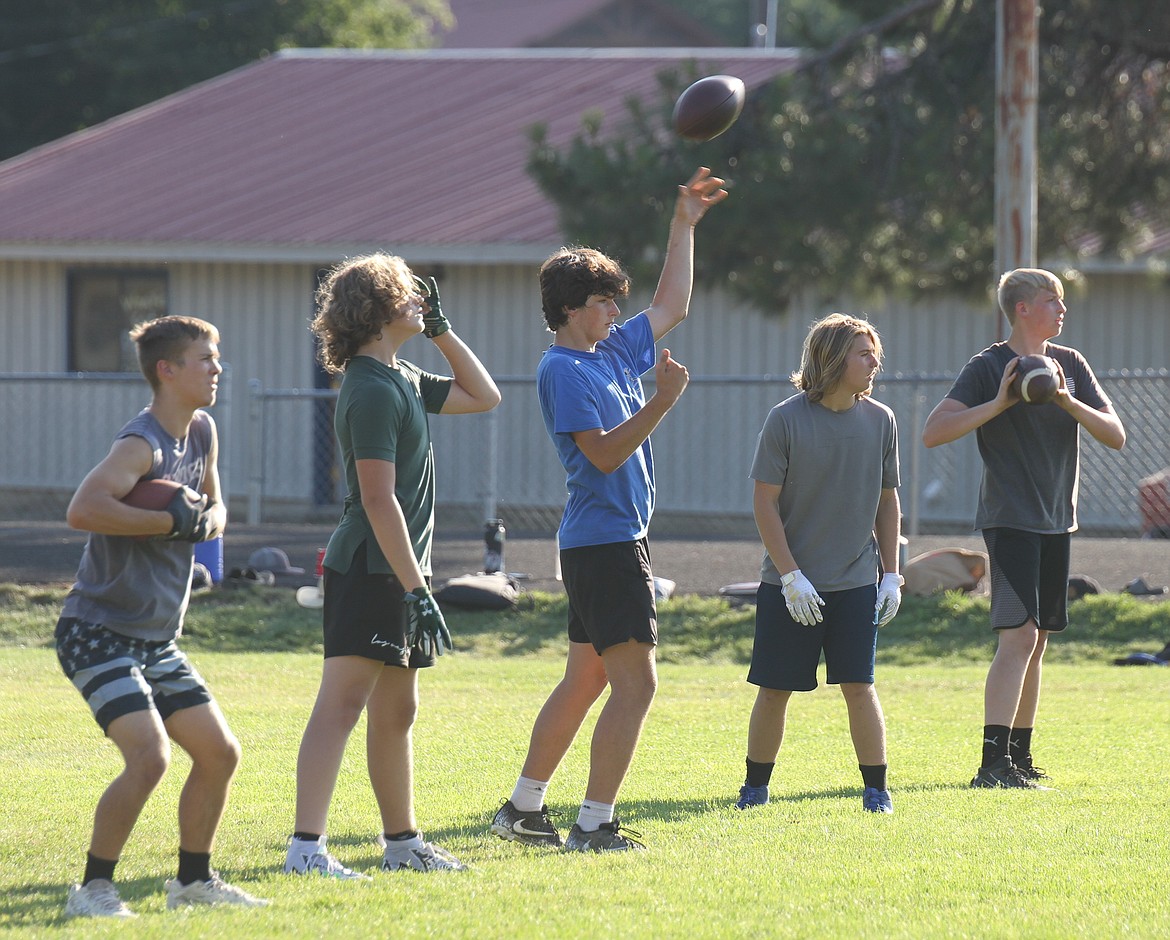 Aspiring quarterbacks throw footballs back and forth to one another after a water break on Friday.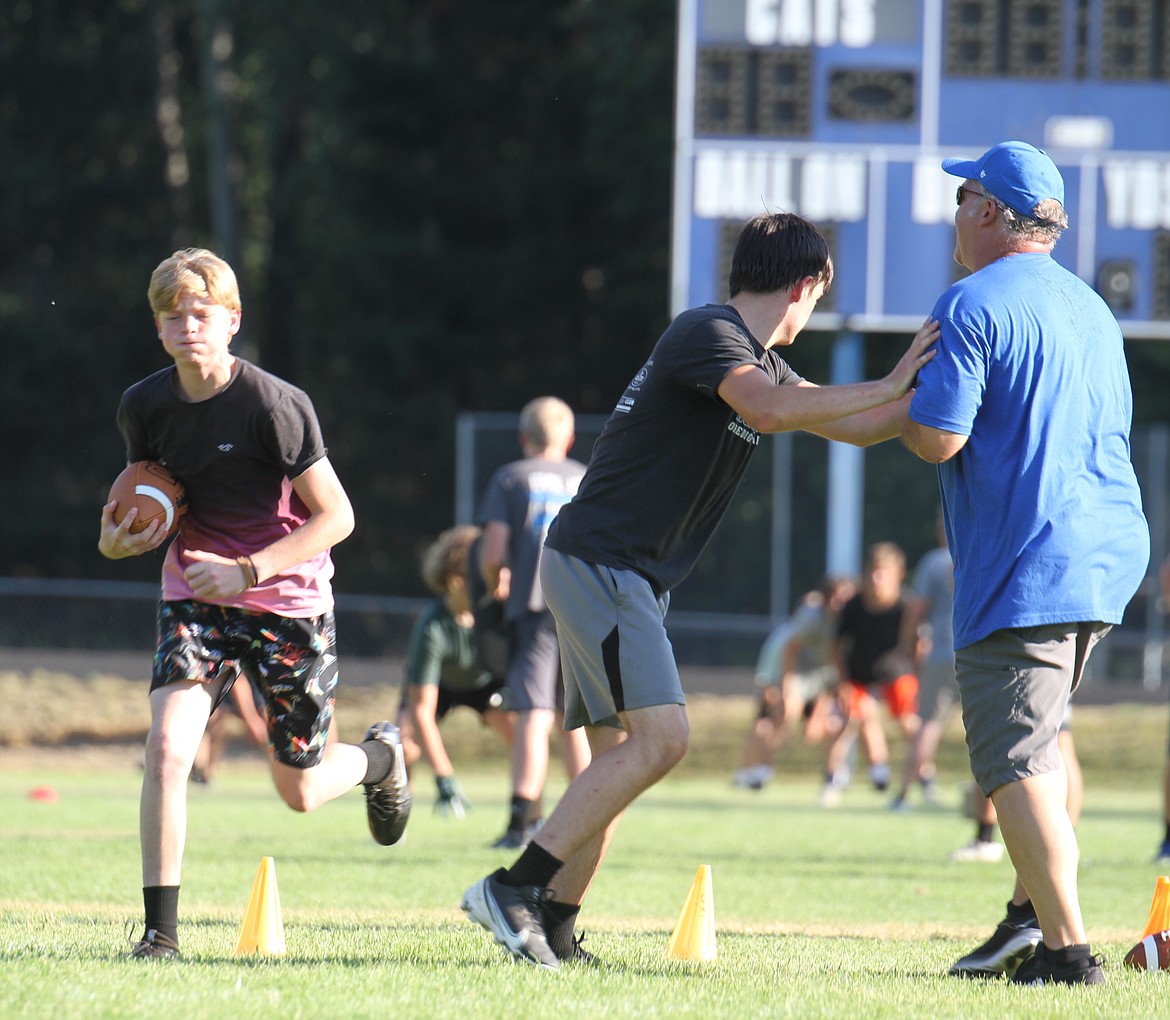 Athletes participate in a running and blocking drill with the help of a coach.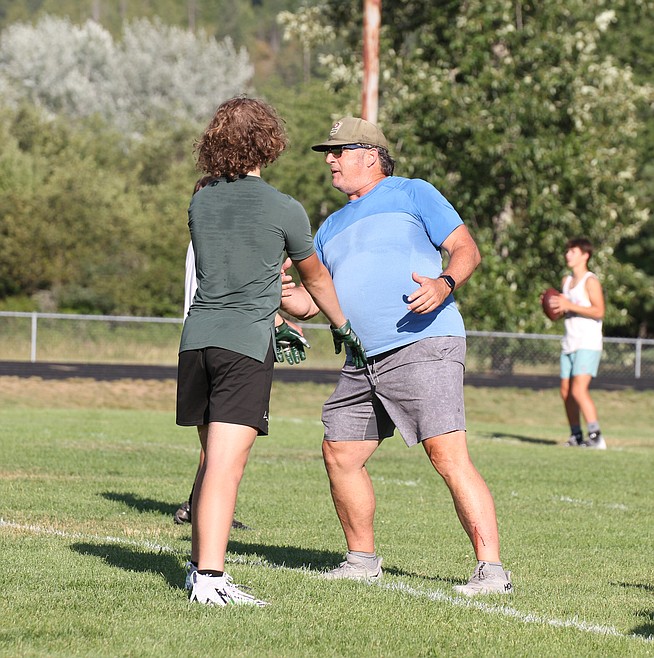 Former NFL tight end Ron Heller talks to an athlete before a receiving drill on Friday.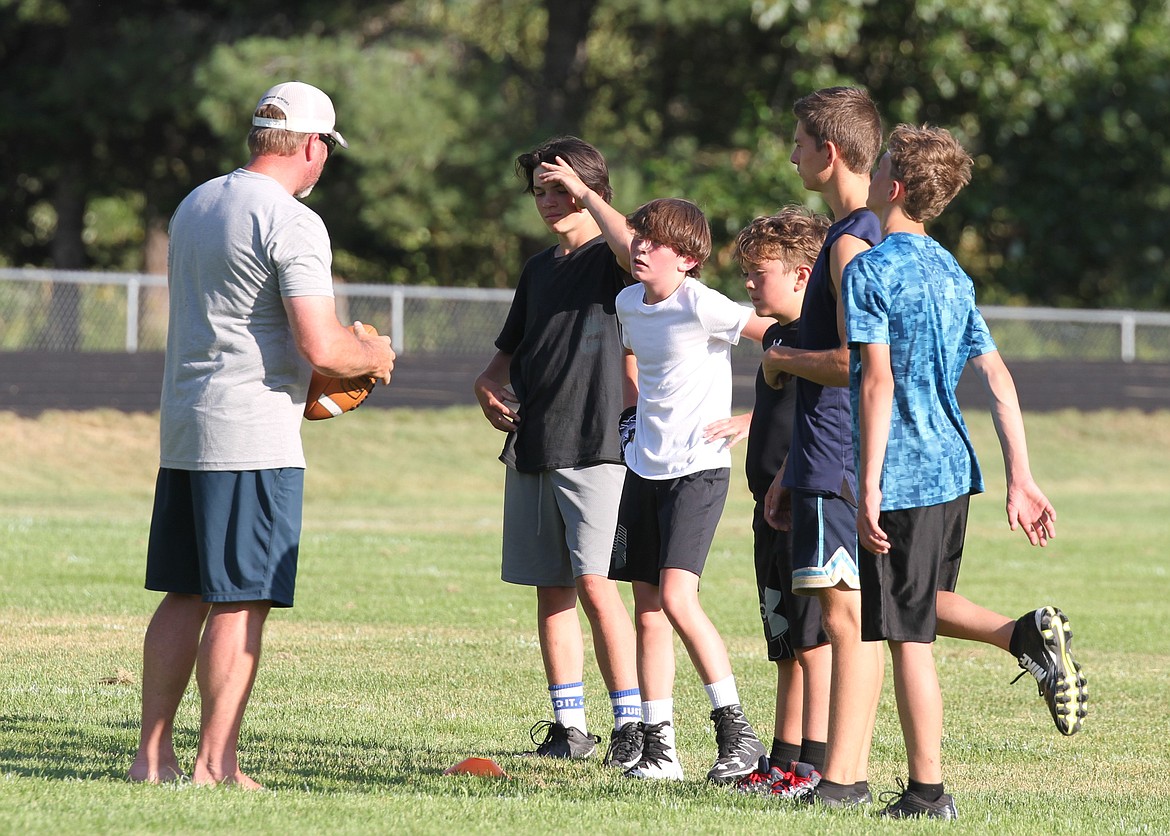 A coach talks to athletes before they run their routes.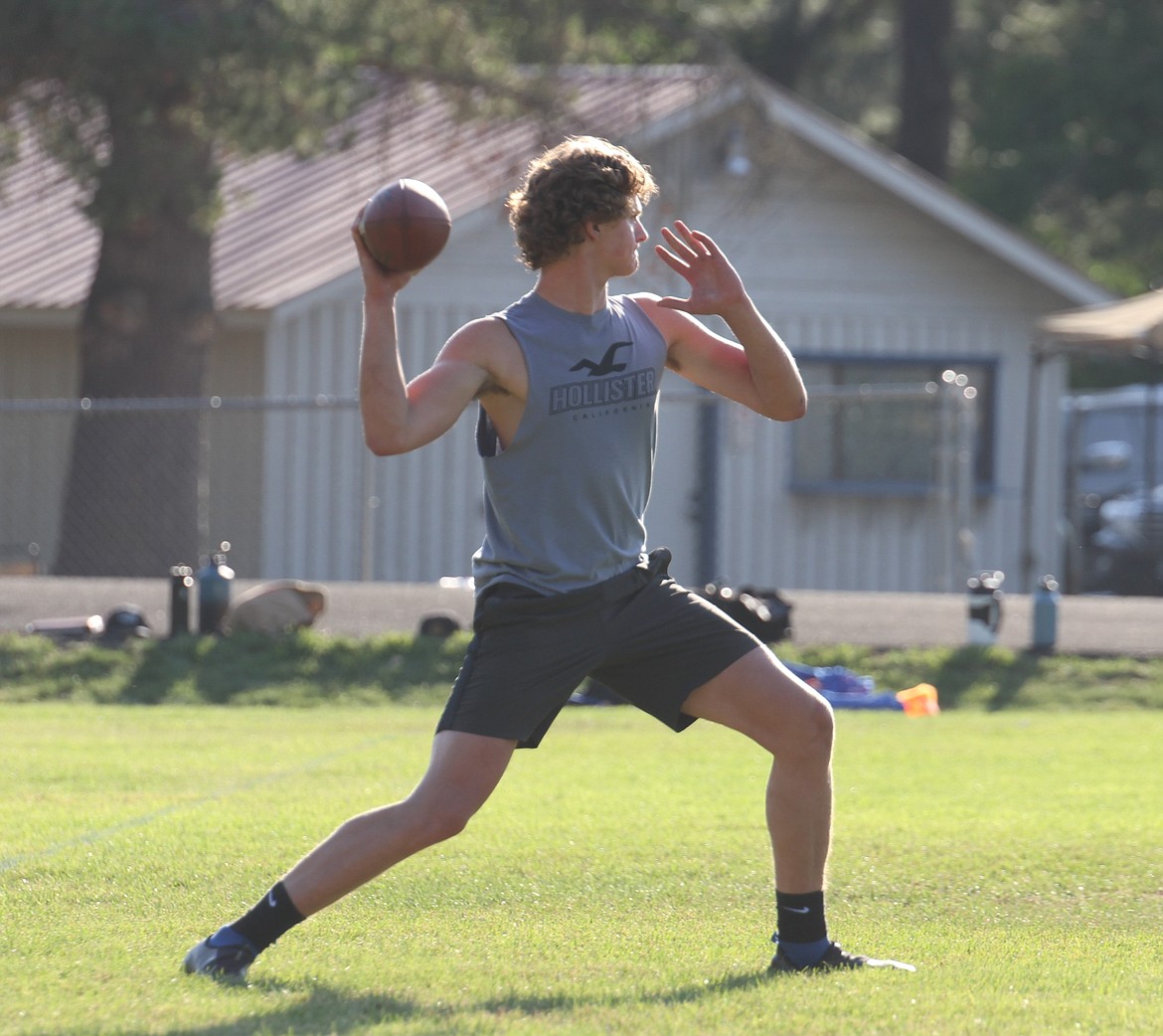 A quarterback gets ready to release a throw during a drill on Friday.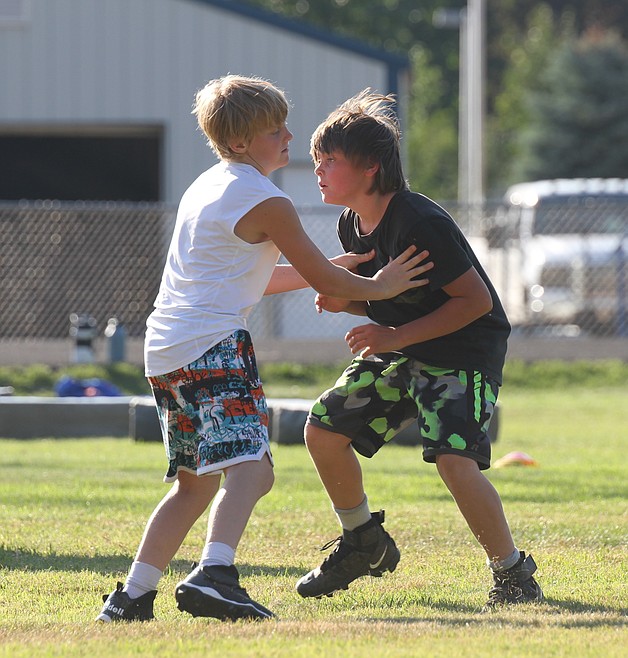 Two athletes block each other in a lineman drill on Friday.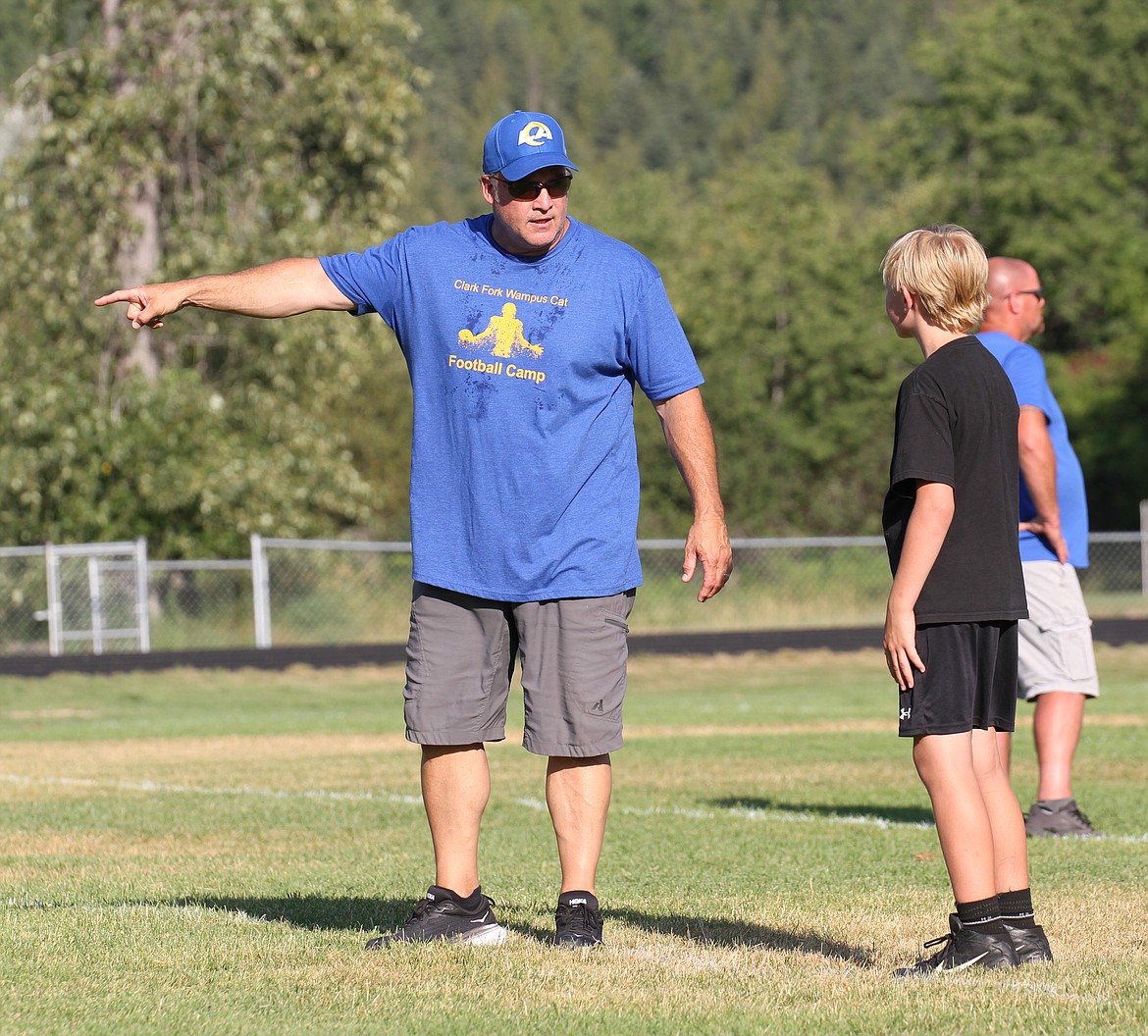 A coach instructs an athlete to perform a drill.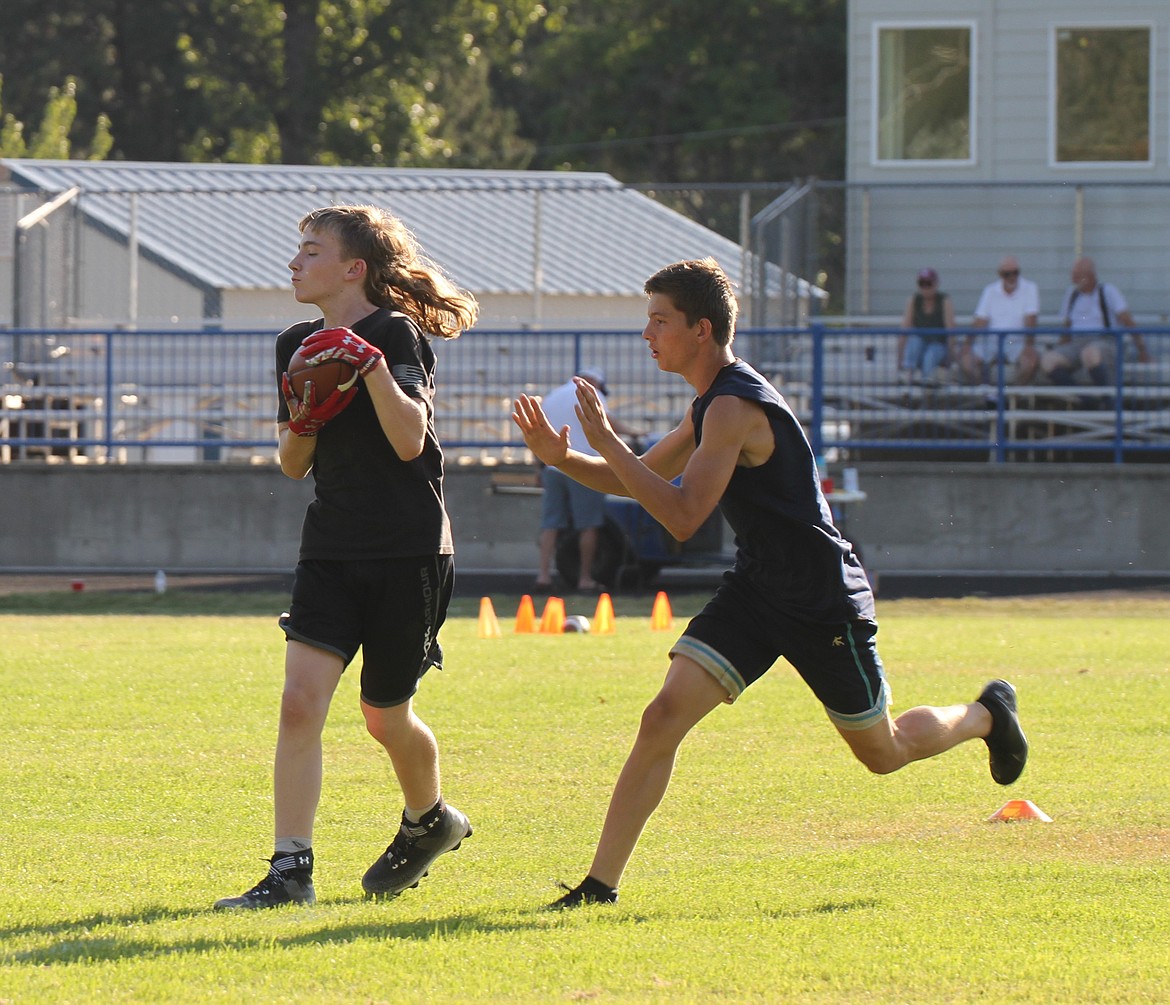 An athlete makes a catch in front of his defender after completing a route.
Previous
Next
by
MAX OSWALD
Sports Reporter
|
July 25, 2023 1:00 AM
CLARK FORK — Six former college football players, two of whom had successful careers in the NFL, helped to coach a free high school football camp at Clark Fork High School on Friday and Saturday at the CFHS football field. It was the first football camp held at CFHS in over 20 years.
A total of 44 athletes from Clark Fork, Kootenai, Sandpoint and Noxon, Mont., high schools participated in the camp. There were a total of three sessions, one Friday from 5 to 8 p.m. and two Saturday, the first from 8 to 11 a.m. and the second from 3 to 6 p.m. In between the Saturday sessions, local farmers Dexter and Liz Vogel donated 40 pounds of beef and hosted a free barbecue for the athletes.
"With all the football camps around the area booked up, we decided the next best thing to do was to put one on ourselves," CFHS athletic director KC MacDonald said. "We wanted to give the kids in this area an opportunity to better themselves without having to spend a ton of money."
Along with the help of new CFHS head football coach Patrick Young and former NFL tight end and Super Bowl XXIII champion Ron Heller, the camp was put together in less than a month's time. Both Young and Heller are CFHS alumni and invested in the local community.
"This means a lot, to be able to get these athletes out here and give them an opportunity," Young said. "It's a different level of knowledge and experience… for free. Kootenai High School was even able to get a school bus to bring 18 of their athletes to our camp."
Other coaches who volunteered their time at the camp were Bob Gagliano, who was drafted by the Kansas City Chiefs in 1981 and played in 11 seasons at the quarterback position; Todd Johnson, CFHS alumni and Eastern Washington University Hall of Fame linebacker and tight end; Mason Johnson, former center for Oregon State University; and Mark Haigh and Matt Tedesco, both former college football players who joined the coaching roster at the last minute.
"Hopefully we can make this an annual camp," Young said. "I think there's a good possibility that it will continue to grow and we could even see small teams doing overnights here in Clark Fork."
Recent Headlines
---