Pick up free school supplies at TCC this Sunday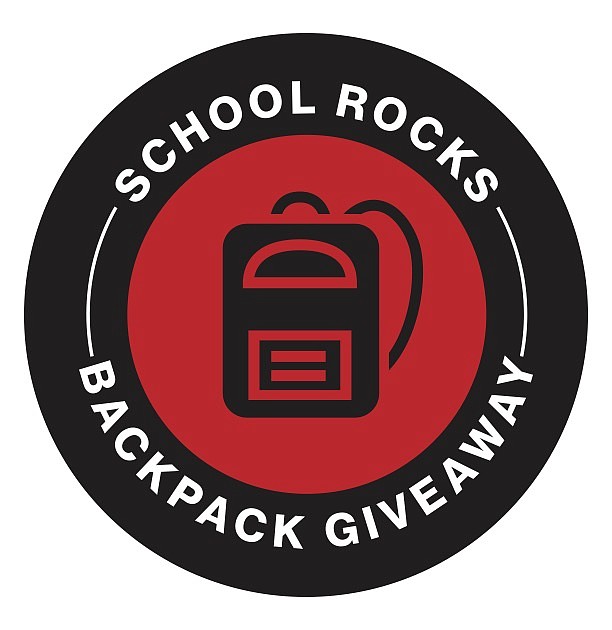 by
LAUREN REICHENBACH
Staff Writer
|
July 25, 2023 1:00 AM
Over 120,000 backpacks full of school supplies are being given away this weekend by Verizon's largest authorized retailer, Round Room LLC., as part of its 11th annual School Rocks Backpack Giveaway event, and Sandpoint's TCC location is joining in on the fun.
On Sunday at 1 p.m., local families are invited to visit the TCC store to pick up a backpack full of pencils, paper, pencil boxes, folders, rulers and glue. Backpacks will be handed out on a first come, first serve basis and any extras will be donated to local schools. Only one backpack will be allotted for each present child, so make sure to bring them with you to be able receive the free items.
Since 2013, the School Rocks Backpack Giveaway has provided more than 1.3 million backpacks to children across the U.S. to help families prepare for the upcoming school year.
"The School Rocks Backpack Giveaway is our company's cornerstone annual event and I couldn't be more thankful for our store locations, employees and customers for helping us continue to do good in the thousands of communities we operate in," said Scott Moorehead, CEO of Round Room. "The start of the school year is an exciting time for many and we look forward each and every year to make school supplies more accessible for students so they can thrive in the classroom."
Supporters of the School Rocks Backpack Giveaway are encouraged to use #BackpackGiveaway on social media to help spread the word. To learn more about the School Rocks Backpack Giveaway, visit www.TCCRocks.com and www.wirelesszone.com.
The TCC store is located at 201 E. Superior St. in Sandpoint.
Recent Headlines
---