BCRCC: Pair falling short in representing party
by
LAUREN REICHENBACH
Staff Writer
|
July 29, 2023 1:00 AM
The Bonner County Republican Central Committee wants to talk to Bonner County commissioners Luke Omodt and Steve Bradshaw over what it perceives as their shortcomings in representing the Republican Party.
In June, the Idaho GOP adopted a new rule, part of which states: "The Idaho Republican State Central Committee … [is] hereby empowered to call into question the conduct of a Republican elected official, give fair consideration to alleged violations and provide a meaningful opportunity for the official to be heard, determine if substantive violations of Party Platform or Constitutions have occurred and provide censure and/or guidance upon the first determination of substantive violations… [The committee] may remove Party support and prohibit the use of Republican Party identifiers on campaign information and advertising from the elected official during their current term and any subsequent campaign for political office for a period of five years."
In a petition signed by 13 of the 28 committee members, Bradshaw's elimination of the business meeting's public comment section was a key factor in the group's decision to call for a meeting. Omodt's consent "to the unlawful act of the BOCC chairman" was another tipping point listed by the committee for calling for the meeting.
"Actions toward unruly behavior or derogatory comments are identified in BoCo Ordinance 1- 200A — removal of the individual, not elimination of Idaho and Bonner County public policy," the precinct committee said in the petition. "Retribution upon the public appeared to be convenient, premeditated and long-lasting, causing the loss of citizen rights to at least 40-60 persons regularly attending in person and by various technological methods."
Precinct officials who signed the petition contend that both Omodt and Bradshaw continuously commit "acts of nonfeasance," or the failure to perform an act that is required by law.
The commissioners were invited to attend the BCRCC's Sept. 19 meeting at the Ponderay Events Center starting at 6:30 p.m. The meeting is open to the public.
"The purpose of the meeting is to determine if they will attempt to censure us," Omodt said. "There are no real or legal repercussions."
A censure is a formal statement of disapproval in the form of a resolution that would need to be adopted by the committee in a majority vote.
BCRCC Chair Scott Herndon did not respond to the Bonner County Daily Bee's request for comment.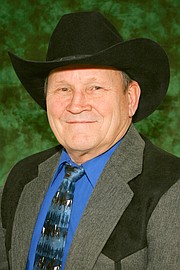 Recent Headlines
---