Sanders steps down as Panida director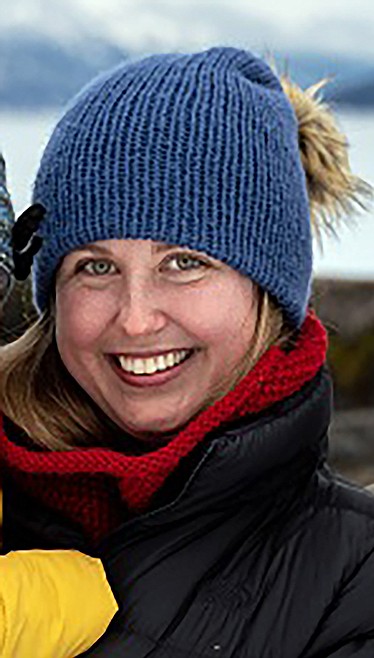 SANDPOINT — Saying her life is taking her in another direction, Lauren Sanders, managing director of the Panida Theater, announced she is stepping down from the post.
In announcing her resignation, Sanders said the full impact of the saying, "Life is what happens when you're making other plans.
"My decision to resign is not easy for me," Sanders said, "because I love stewarding the Panida into greater success, and I envisioned leading it through the centennial in 2027."
With a new board eager to optimize the internal operations and bolster the health of the Panida, Sanders said she was excited about where the organization is headed.
"However, due to personal reasons, the timing isn't there right now," she added. "I am having our second baby in November, and I have a 2-year-old. My priorities and energy have concurrently realigned."
Sanders will be missed, both in her leadership and vision for events at the historic theater, board members said.
"The Panida progressed under Lauren's guidance and aspirational leadership," board member Jeremiah Greenfield said. "The benefits of her positive impact will continue to accrue for years to come. She was a foundational force in the recent evolution of the Panida."
After she in early January, Sanders "immediately leaned into the role," and embraced the community by curating a number of events, including No Man's Land, which raised over $7,000 for Kaniksu Land Trust and Pend Oreille Pedalers. Other events included the sold-out shows of Graham Nash and Jim Messina concert. The New Old Time Chautauqua organization as a fundraiser, which enabled over 90 local community members to enjoy the show for free.
In addition, she expanded the Panida team by onboarding two new employees an event coordinator and Century Fund grants and fundraiser coordinator.
"We extend our deepest gratitude to Lauren for her outstanding service and contributions to our company," board member Zabrielle Dillon said. "The Panida flourished under her guidance, and the impact of her proactive management will be felt for years to come. She will be dearly missed by the team for her boundless enthusiasm and the revitalization she brought to the Panida Theater."
While she is stepping down as managing director, Sanders said she will continue to support the theater however she can.
"I hope I can continue to support the Panida and fill in with my skill sets where needed," she added. "I will miss working with the amazing team of staff, board members and our incredible volunteers."
As the search for a new managing director commences, the Panida board said they are committed to ensuring a smooth transition and continuing the legacy of success at the theater.
That sentiment was echoed by Sanders.
"I wholeheartedly wish the Panida nothing but the best," she added. "It is truly a special place."
Recent Headlines
---