Festival welcomes String Cheese Incident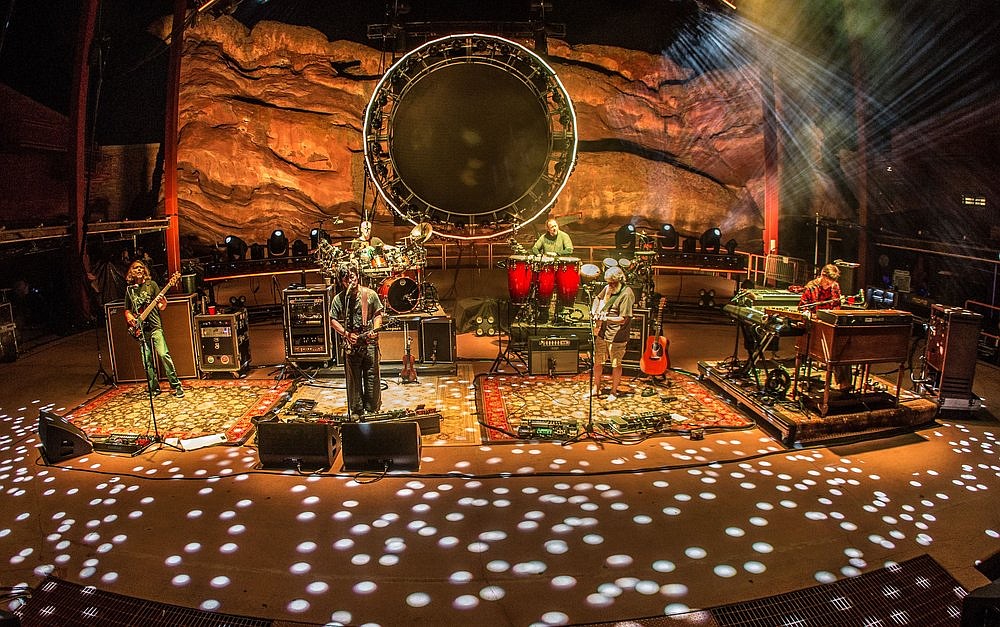 The String Cheese Incident will take to the stage during this summer's Festival at Sandpoint summer music series.
(Photo courtesy DYLAN+LANGILLE)
SANDPOINT — The String Cheese Incident takes the Festival at Sandpoint stage tonight, Sunday, July 30.
Tickets are still available.
The past three decades have written a story packed full of surreal experiences, epic moments, groundbreaking involvement, and huge accomplishments. The String Cheese Incident has been recognized for commitment to musical creativity and integrity, community spirit, philanthropic endeavors, and an innovative approach to the business of music.
When The String Cheese Incident's growth first started gaining momentum in the 1990s, as the internet was just beginning to take hold and the major-label business model was failing, the band decided to make music on their own terms.
Since then, SCI has gone on to carve out a completely unique approach to the business of music; they are truly pioneers of a new way of "making a band."
The String Cheese Incident's commitment goes well beyond their immediate community and even beyond the music community as a whole. Early on, the band took a serious interest in giving back to the communities that they visited. SCI's support has helped give rise to such not-for-profit organizations as Conscious Alliance and HeadCount. All the while, The String Cheese Incident has stayed committed to music as a creative endeavor, not just in their recordings but also in their live performances. Their annual events, such as Electric Forest and Hulaween, and holiday shows, such as New Year's Eve, have helped redefine the concert experience and have garnered the band a reputation as live music vibe innovators.
The concert is a standard show, meaning the area in front of the stage is standing-room only.
Early entry and sponsor gates open at 5:45 p.m. with general admission and season pass gates open at 6 p.m. Music begins at 7 p.m. Tickets to the concert are general admission and cost $59.95 before taxes and fees.
The early entry and season pass lines are located on the lakeside of the War Memorial Field. The sponsor line is located on Ontario Street, with the general admission line beginning in Lakeview Park.
Free parking is available at the Sandpoint High School Parking Lot at 410 S. Division. There is a free SPOT bus shuttle service to and from the parking lot and the venue that runs continuously from 4 to 11 p.m.
Each summer, the Festival at Sandpoint hosts an annual concert series featuring a variety of genres. The Festival at Sandpoint's 40th annual 2023 summer concert series runs from July 27 through Aug. 6 at War Memorial Field.
Before attending the Festival at Sandpoint's 40th Summer Series, guests should note important policies and prohibited items.
Information: festivalatsandpoint.com
Recent Headlines
---