Giving the gift of strength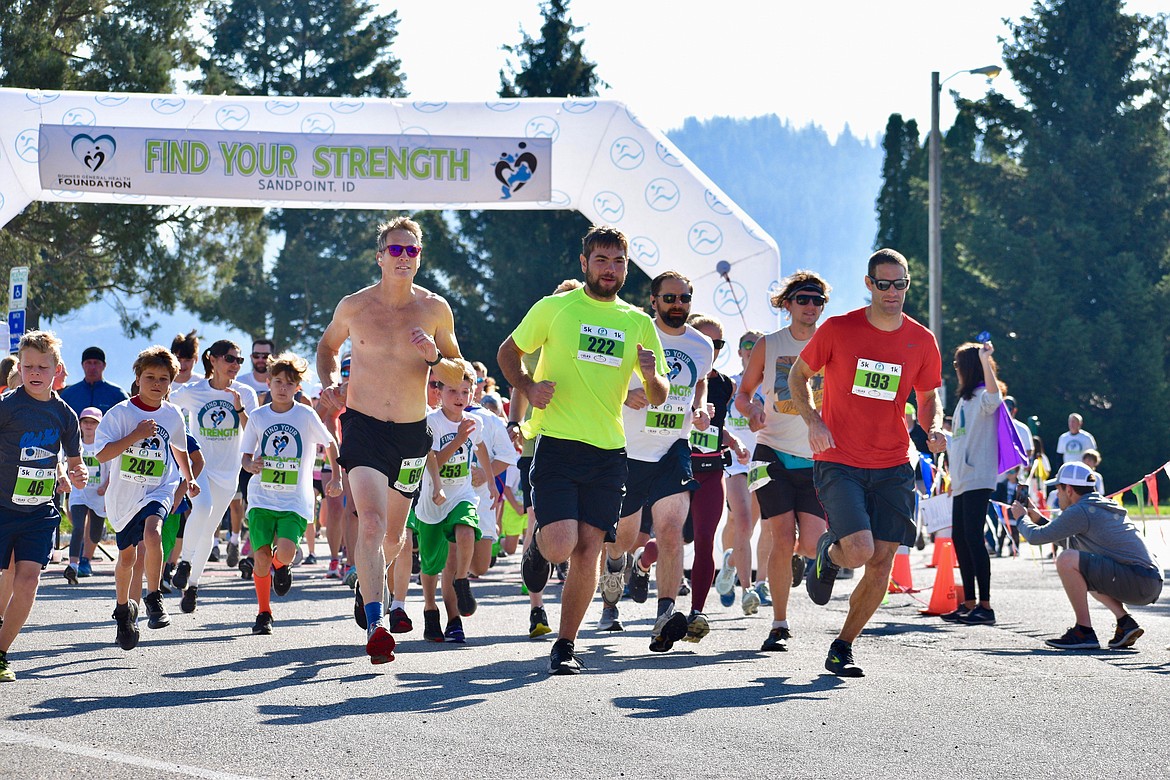 Runners take off from the starting line in the first Find Your Strength 5K/1K Fun Run in 2022. Sponsored by Bonner General Health Foundation, proceeds from the run will help pay for an Exoskeleton — a state-of-the-art wearable robotic device that assists in gait training and mobility for those who have lost their ability to walk.
(Photo courtesy WILLOW SOLLY PHOTOGRAPHY)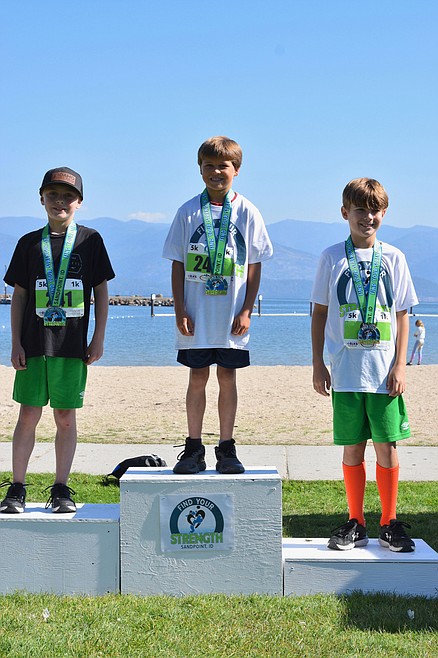 A trio of runners receive their awards at the first Find Your Strength 5K/1K Fun Run in 2022.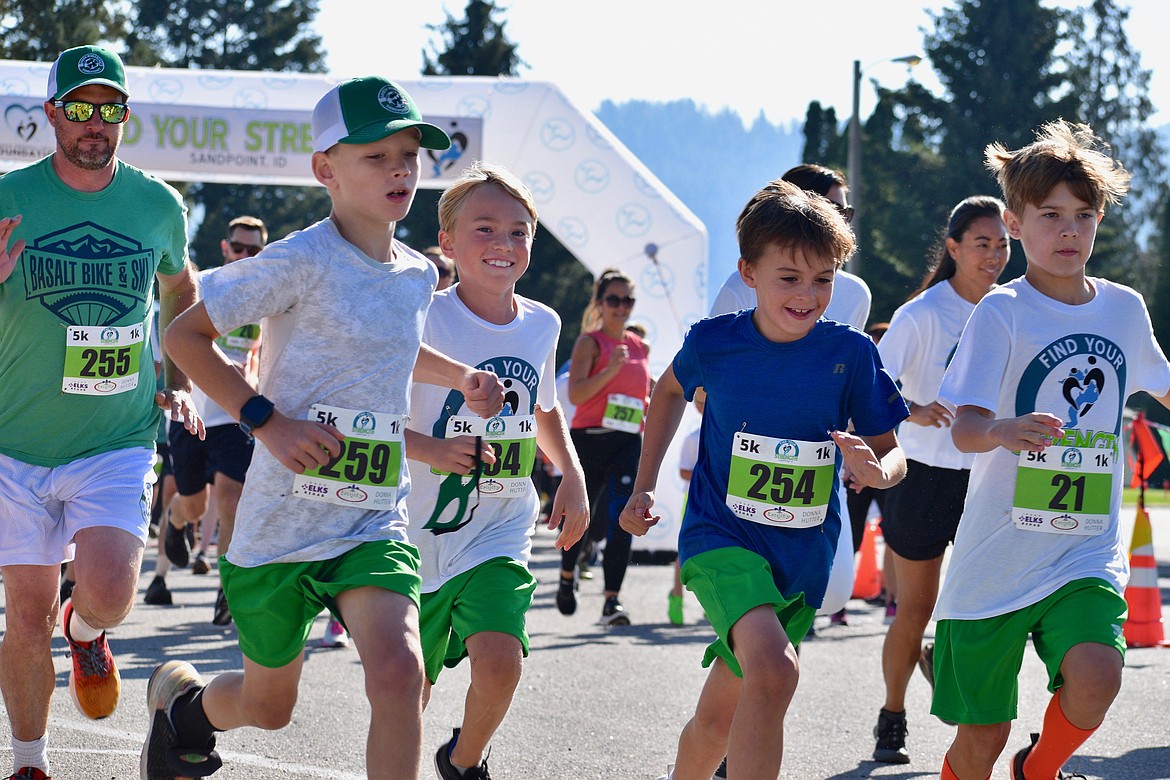 A group of young runners take off from the starting line in the first Find Your Strength 5K/1K Fun Run in 2022.
Previous
Next
by
PATTY HUTCHENS / Contributing Writer
|
July 30, 2023 1:00 AM
Imagine if you had lost your ability to walk through an injury, stroke, or multiple sclerosis.
Then you find out there is a device utilized by physical therapists who can work with you to regain some of your movement and strength.
That is what happened to Sandpoint resident Chris Owens, who was paralyzed in a logging accident 13 years ago. Several years later, Owens learned of the device, known as an Exoskeleton. Unfortunately for Owens, the closest clinic to provide this therapy was an eight-hour roundtrip drive to Wenatchee, Wash. While Owens was able to make some trips there, which resulted in gaining some strength back and firing up his legs and core, it became too much for the father of four to endure.
His story is one of many such stories in the community. Fortunately, the Bonner General Health Foundation is inching closer to bringing the Exoskeleton to the therapy department at Bonner General Health, giving hope to many who can benefit from the therapy.
The Exoskeleton is a state-of-the-art wearable robotic that assists in gait training and mobility for those who have lost their ability to walk. With the assistance of the Exoskeleton and wrist canes, Owens was able to walk for the first time in over a decade.
"Every time I would use it, it made my legs feel super-hot," explained Owens. "It was nice to feel something. I knew if they felt hot that something was going on."
He adds that the little bit he was able to use the suit made a definite difference. "It was able to get muscle response started in my lower abdomen and hips. That may not sound like a lot, but just being to sit and lean over with more stability has made life easier," said Owens, an avid skier and hunter who enjoys mountain biking.
With the increase in population in our area, especially of those in retirement age, the Bonner General Health Foundation believes an Exoskeleton will be a great benefit to not only those in North Idaho but throughout the Inland Northwest.
"We will be the only hospital in Idaho to offer this type of therapy," said Molly Behrens, community development and foundation specialist for Bonner General Health.
Having already raised a good portion of the funds needed to pay for the Exoskeleton and supporting costs such as training and contract maintenance, the Bonner General Health Foundation hopes to reach its goal with the second annual Find Your Strength 5K/1K Fun Run on Saturday, Sept. 23.
This all-ability family fun run will include an afterparty for the entire family, complete with music, food, drinks, magicians, face painting, and more. Both races begin and end at Sandpoint City Beach with the afterparty taking place on the lawn at Trinity at City Beach.
Children 8 and under can participate for free and registration is at a reduced price of $20 for ages 9 to 17. Adults are $45 if registered ahead of time and $50 the day of the event. Those unable to attend the race but wanting to participate in the afterparty are all invited.
There are also many levels of sponsorship available, including the kids' area, both the 5K and 1K trails, and much more.
Bonner General Health Foundation trustees are dedicated to supporting Bonner General Health in its mission of offering quality, compassionate care close to home. With an evergrowing population and diverse needs in the community, the organization is enthusiastic about lives that will be changed with this latest purchase.
To learn more about the Find Your Strength campaign and to register for the event, go to bonnergeneral.org/foundation. For sponsorship opportunities please contact Patty Hutchens at PattyHutchens@gmail.com.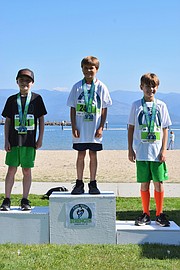 Recent Headlines
---