Sandpoint softball announces season awards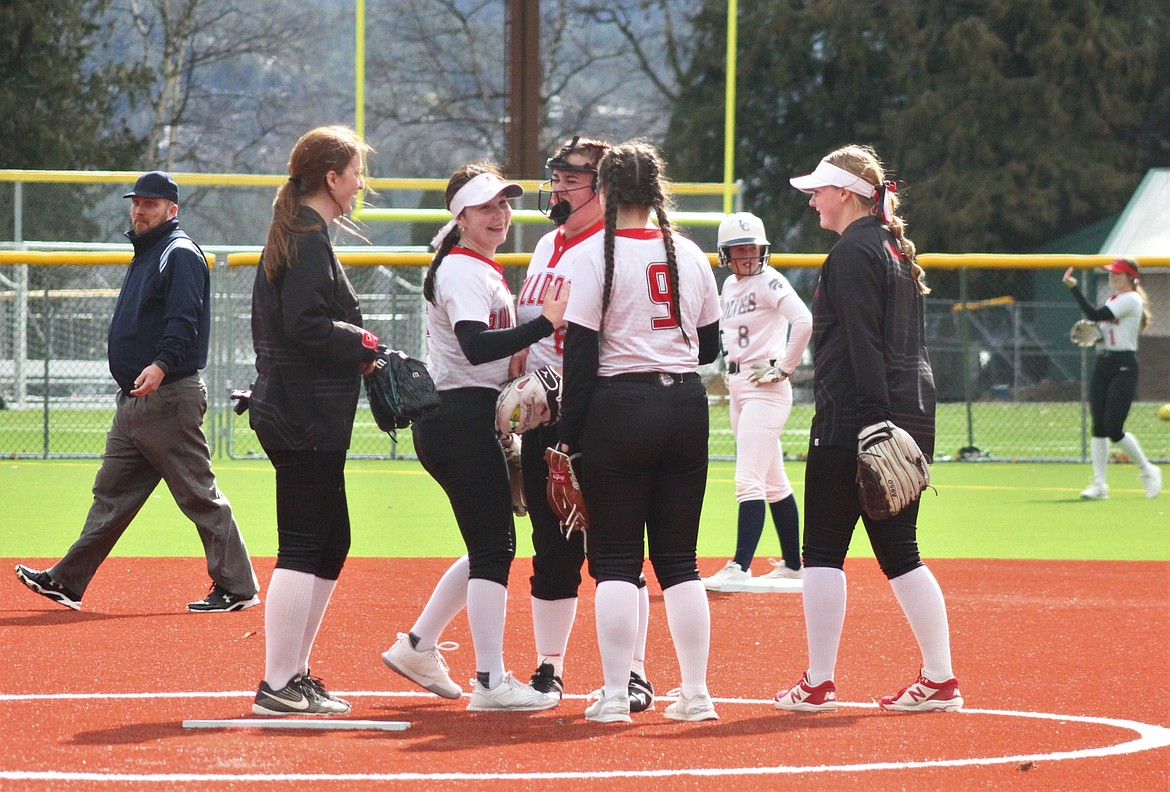 Sandpoint's infield share some smiles after a meeting at the mound. Pictured, from left to right: Ashlyn Darling, Ali Knowles, Mayle Ducken, Kaylee McCown, Peyton Cessna.
The Sandpoint softball team held their annual awards ceremony Wednesday, May 24 at Sandpoint City Beach. Nine different Bulldogs received awards - some receiving multiple.
JUNIOR VARISTY
Silver Slugger Offensive MVP - Baylie Hindle
Golden Glove Defensive MVP - Bailey Lancaster
Miss Bulldog Coaches' Award - Emilie Bohnsen
Come Back Player of the Year (most improved) - Zoe Hunt
Most Inspirational - Emma Kohal
VARSITY
The SHS Scholar Athlete gift is awarded to the senior with the highest GPA - Elizabeth Dysart
The Citizenship Award is for the player who best exemplifies the softball program's philosophies and player guidelines and expectations - Bella Crum
Silver Slugger 'Rod Thurlow' Offensive MVP - Mayle Ducken
Golden Glove Defensive MVP - Peyton Cessna
Miss Bulldog Coaches' Award - Mayle Ducken
Come Back Player of the Year (most improved) - Elizabeth Dysart and Kaylee McCown
Most Inspirational - Mayle Ducken
Team Captains - Bella Crum and Mayle Ducken
Recent Headlines
---