Man charged with assaulting pair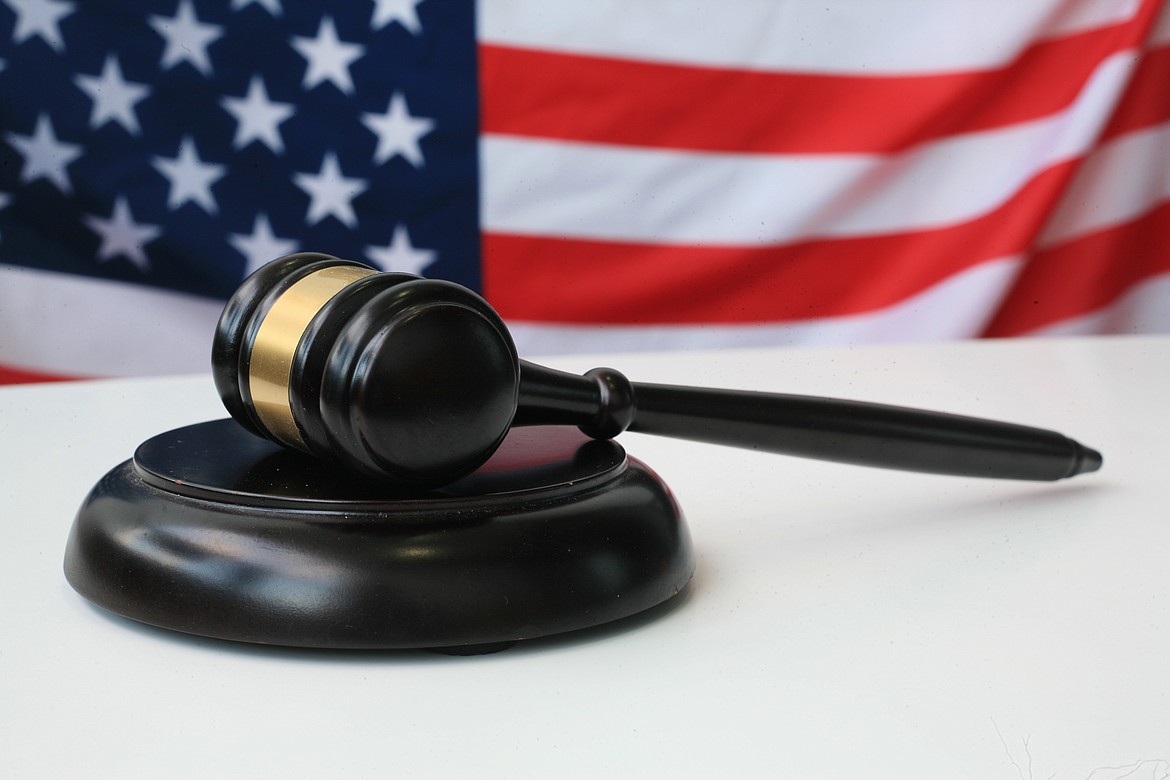 (Photo courtesy SERGEI TOKMAKOV, TERMS.LAW VIA PIXABAY)
by
LAUREN REICHENBACH
Staff Writer
|
June 2, 2023 1:00 AM
A 26-year-old Bonner County man was arrested last week on a pair of battery charges as well as assault after police say he attacked a couple who stopped to give him a ride.
On May 24, a couple was driving down Schweitzer Cutoff Road when they noticed an individual walking down the middle of the road, according to court records. They offered the man, later identified as Dagon Rohrich, a ride and while he originally declined, the probable cause affidavit contends he eventually accepted. However, once in the vehicle, Rohrich allegedly refused to tell the couple where he needed to go.
"The male then called his dad on his cellphone and told his dad he was being kidnapped by two people and he was going to kill them," the probable cause affidavit said.
Almost immediately, Rohrich allegedly began choking the male driver from behind while also punching him in the face, court records said. The female passenger attempted to pull Rohrich's arms off of the man but instead received multiple blows to the face as well, according to court records.
The driver was able to pull the vehicle over and wriggle free of Rohrich's grasp, court records indicate, and exited the vehicle, pulling Rohrich out as well. However, Rohrich allegedly did not stop his attack and instead kept coming toward the man, trying to punch him more. The man went into self-defense mode, according to the probable cause affidavit, and began hitting Rohrich back, attempting to scare him off.
Deputies testified in the probable cause affidavit that the pair's s injuries seemed to corroborate their story but both refused medical attention. Deputies released the alleged victims and continued up the road to find Rohrich. He was located covered in blood in the passenger seat of a vehicle headed down Schweitzer Cutoff Road, court records said. Deputies instructed the driver to pull the vehicle over, but Rohrich objected.
"[Expletive] no, we're not pulling over," he allegedly said. "We're going home. We're not stopping."
However, the driver complied to deputies' requests and pulled over. When he was questioned, deputies described Rohrich in the probable cause affidavit as "belligerent." Court records allege that Rohrich refused to answer most questions and when he did, his answers changed multiple times when the questions were asked again.
Rohrich was arrested on two counts of battery and one count of attempting to commit violent injury. A preliminary hearing date and bail amount has not yet been set.
Recent Headlines
---