Festival unveils lineup poster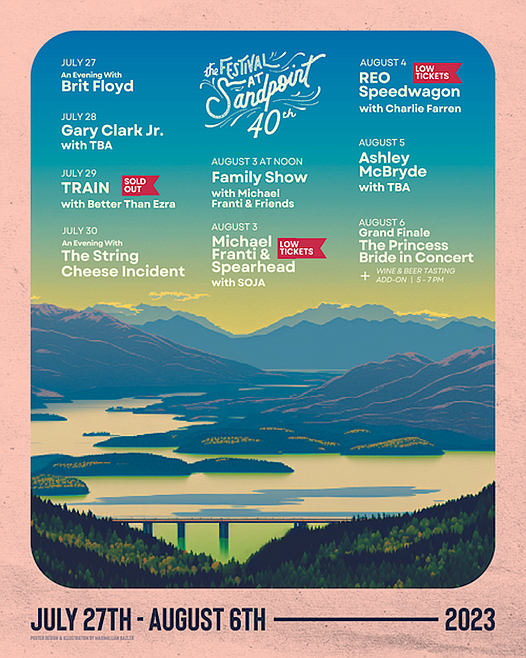 The Festival at Sandpoint recently released its 2023 lineup poster. This year's poster was designed by Max Bazler, a North Idaho College student.
(Courtesy illustration)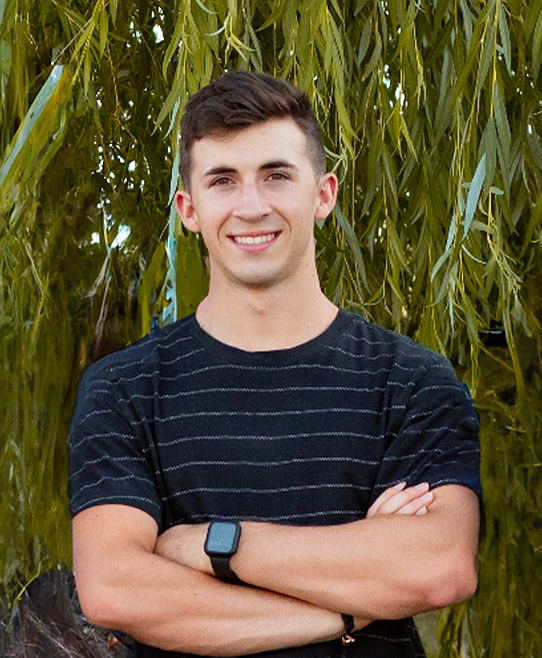 A student at North Idaho College, Max Bazler designed this year's Festival at Sandpoint lineup Poster. He is pursuing a degree in graphic and web design.
Previous
Next
The Festival at Sandpoint recently unveiled its 2023 summer series lineup poster. The poster was designed by 2023 contest winner Max Bazler.
A student at North Idaho College, Bazler is pursuing a degree in graphic and web design.
Bazler's passion for graphic design began at a young age, as he found he could combine his love for creativity with critical thinking.
"At the age of 12, I started playing around with making photo edits on our family computer and I have been hooked ever since," Bazler said.
Bazler enjoys spending free time running, paddleboarding or hiking, and often draws inspiration for designs from the natural beauty of Coeur d'Alene and the surrounding area.
"As an artist and nature enthusiast, I have always been drawn to the natural beauty of Sandpoint and the surrounding area," Bazler cited as inspiration for his submission. "The breathtaking scenery inspired me to create a poster that captures the essence of the area."
As the contest winner, he received a $1,000 scholarship.
In addition to Bazler's selection for the lineup poster, Tammy Zinke was selected as the festival's 2023 fine arts poster contest winner.
The annual summer concert series, scheduled this year from July 27 to Aug. 6 at War Memorial, features a variety of music, from rock to jazz, from country to indie and more.
Key changes announced for 2023 include no guest re-entry or hard-sided coolers. Rolling coolers, wagons and strollers will not be permitted inside the venue. Changes are designed to enhance safety, security and overall experience.
Information: festivalatsandpoint.com/posters
Recent Headlines
---