Pipe collapses, closes road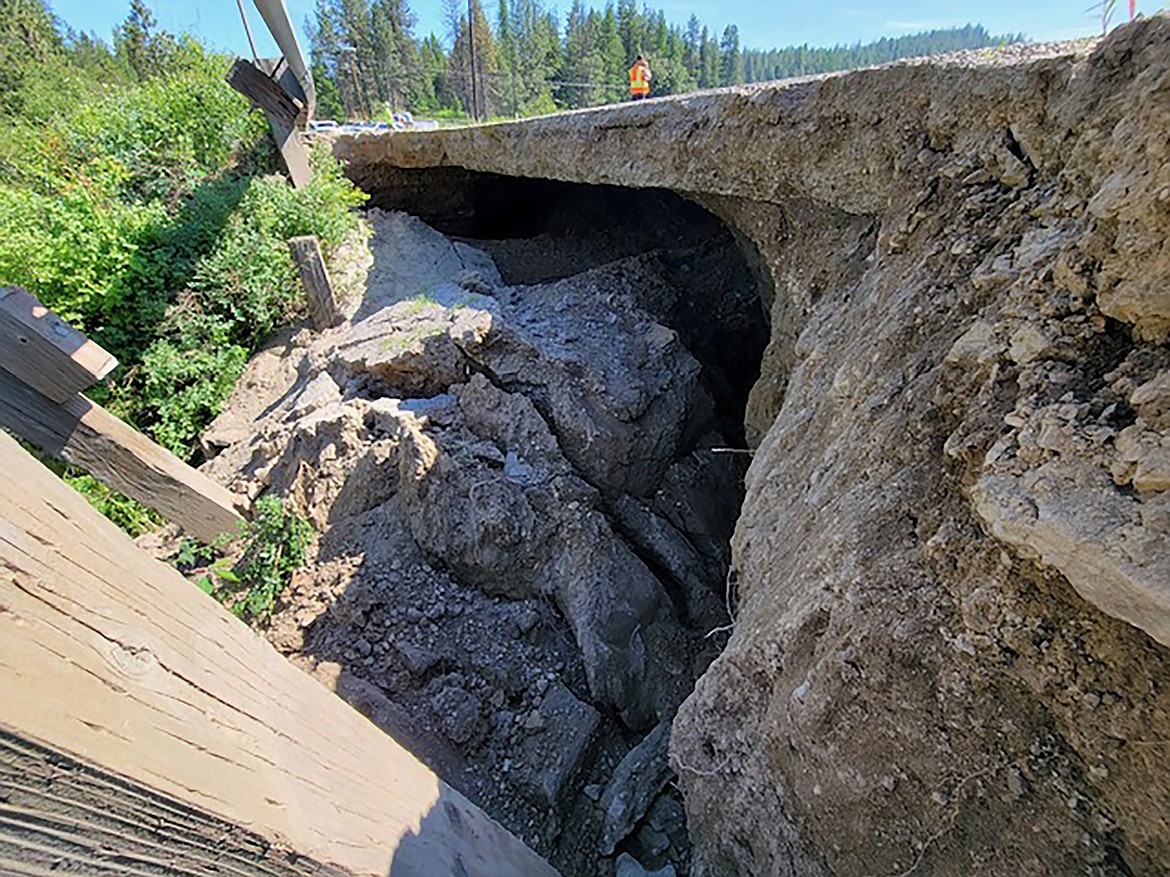 A culvert on Dufort Road failed on Sunday, June 4, shutting the roadway down until repairs can be made.
(Photo courtesy BONNER COUNTY ROAD & BRIDGE)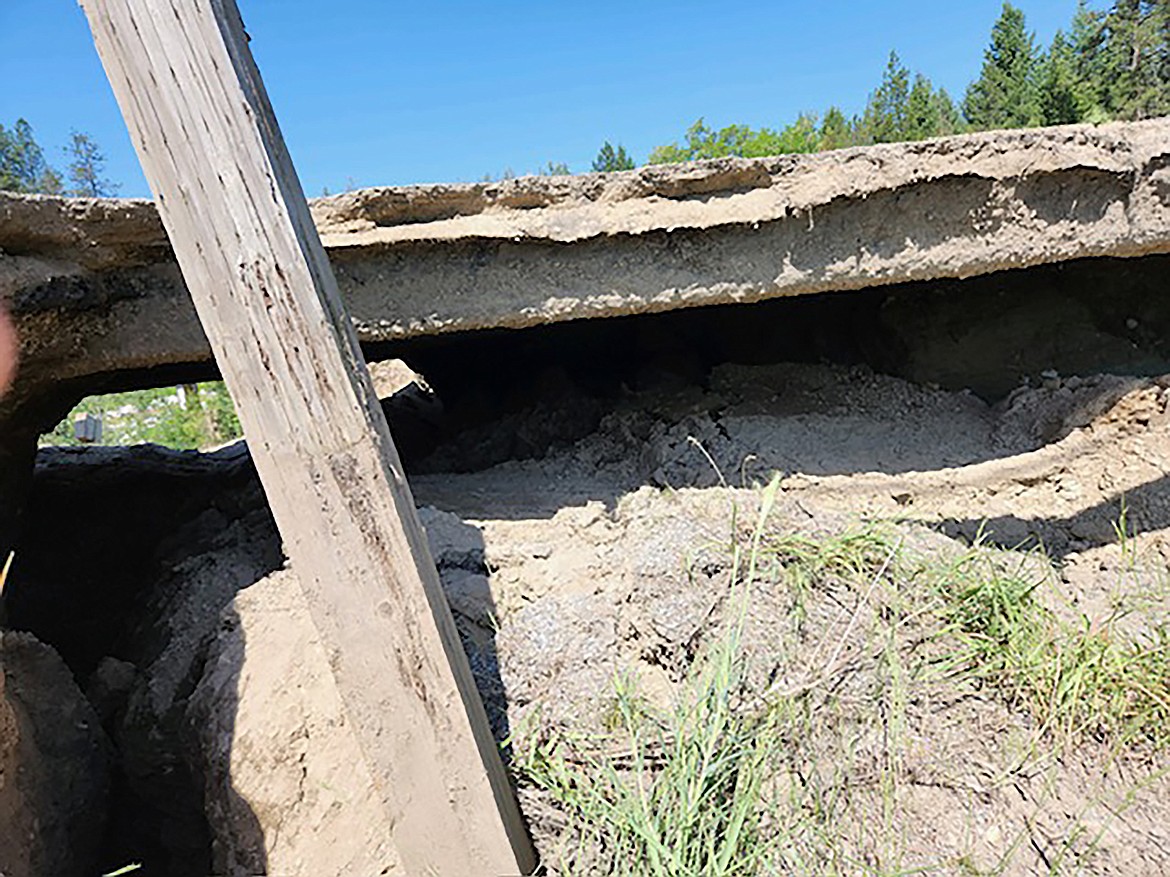 A pipe collapsed beneath Dufort Road in the 5700 block of the roadway left up to a two-foot gap between the asphalt layer and the surviving road bed.
Previous
Next
by
CAROLINE LOBSINGER
Staff Writer
|
June 6, 2023 1:00 AM
A culvert on Dufort Road failed over the weekend, shutting the roadway down for at least the next month and prompting a state of emergency declaration.
A pipe under the road in the 5700 block of Dufort Road collapsed Sunday morning, roughly where the Cocolalla Slough goes out into the river, Bonner County Road and Bridge Director Jason Topp said.
When the pipe gave out, Topp said the roadway on top of it collapsed underneath, leaving roughly a 2-foot gap between the asphalt layer and the road base below.
Topp said the road will be closed for about a month while the county has a culvert built to replace the pipe that collapsed as it is a custom-plated culvert about 12 feet in diameter and 80 feet long. The area impacted by the pipe collapse is about 25 feet wide and traverses the width of the road.
"We are also in the beginning stages of determining the proper fix for the road to get it opened back up for the public," the road and bridge director said.
Topp said Sunday that he was talking to several contractors for input and would know more in a day or two on how the county might rectify the situation.
"This will be a big project with the rising lake level that is making this a difficult repair," Topp said.
An emergency was declared by county officials money to allow crews to address the pipe collapse and make repairs.
Traffic, including school buses, is being rerouted during the closure. The "hard closure" is located at the intersection of Lakeshore Drive and Dufort Road on the east side and Jewel Lake and Dufort roads on the west side.
As Bonner County Road and Bridge accesses the repair to the roadway, Topp said the department will provide updates as information is available.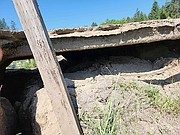 Recent Headlines
---