Area woman seeks help after rare cancer diagnosis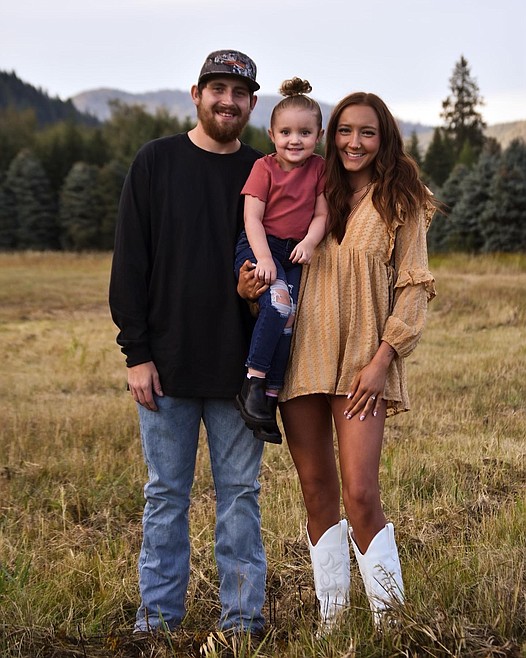 Sierra Kramer was diagnosed with a rare form of heart cancer just before her 24th birthday.
(Courtesy photo)
by
LAUREN REICHENBACH
Staff Writer
|
June 7, 2023 1:00 AM
A 24-year-old Sandpoint woman has recently been diagnosed with a rare form of heart cancer and her family is asking for the community's help in raising the funds to help her receive potentially life-saving heart surgery.
In January 2023, Sierra Kramer was diagnosed with Stage II Cardiac Angiosarcoma, a rare group of soft tissue sarcomas, characterized by aggressive local growth and early spread. This form of cancer is so rare that according to the National Library of Medicine, there is no standard treatment approach. However, surgery seems to be the most effective to remove the cancer when caught in its early stages.
The mother of a 3-year-old daughter, the diagnosis came right before Kramer's 24th birthday, turning her family's world upside down. When doctors discovered the mass, it had already metastasized, dramatically reducing Kramer's life expectancy.
"Because this cancer only affects 1 in 20 million people, her oncologists had never seen or treated this before and there are very few in the world who have," said Shawna Tester, Kramer's older sister.
After hours of research, her family discovered an oncologist in Houston, Texas, who is familiar with treating this form of cancer and agreed to help. However, the surgery is not cheap.
Kramer has been put on a 12-week chemotherapy plan in an attempt to shrink the tumor in her heart. If this works, she will need to travel to Houston for surgery as soon as possible.
Kramer's family has set up a GoFundMe page after they received overwhelming community support asking what could be done to help. Donations can be made at bit.ly/3oG4UYx.
"All donations will go directly to Sierra to help her family with overwhelming medical expenses, travel for treatments and to help lighten her financial load during her chemo," Tester said.
A benefit dinner and silent auction is being held Friday, June 9 at 5 p.m. at the Hoot Owl Cafe to help Kramer's family raise funds for her surgery. The spaghetti dinner will cost $15 a plate, with soda being an extra $1.
Over 25 local businesses have donated items for the silent auction, with prizes ranging from gift cards to cords of wood to bottles of wine to shots for pets.
Recent Headlines
---