NIC board meets Wednesday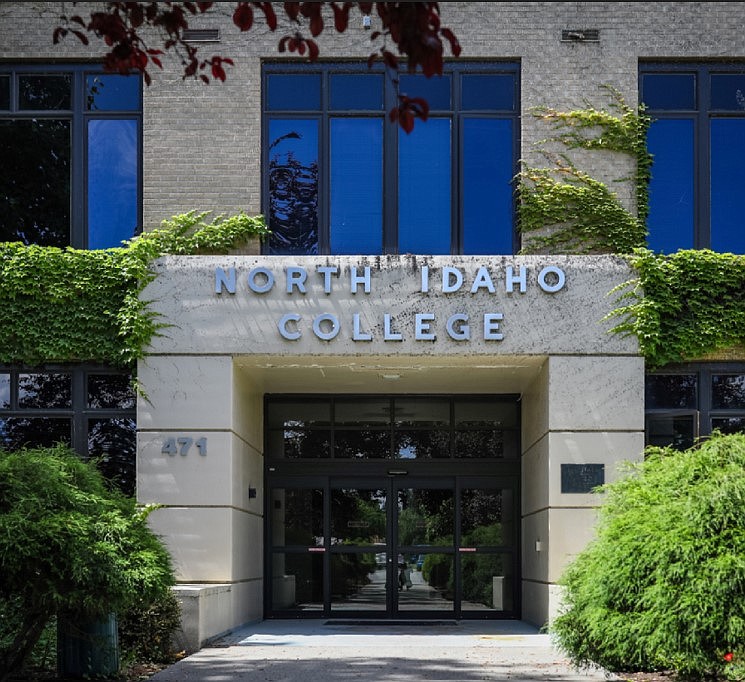 Photo courtesy of North Idaho College
by
KAYE THORNBRUGH
Hagadone News Network
|
June 7, 2023 1:00 AM
COEUR d'ALENE — North Idaho College trustees are expected to take action Wednesday on the 2024 budget, the college's legal counsel and more.
The board is expected to meet in an executive session at 5 p.m. in the Driftwood Bay Room of the Edminster Student Union Building on NIC's main campus. The public session is scheduled to begin at 6 p.m. in the Lake Coeur d'Alene Room upstairs.
Public comment will be accepted from those who attend the meeting in person and may end at any time after 30 minutes. Comments are limited to two minutes per person and must address a topic on the agenda.
This is the first meeting since NIC President Nick Swayne won the lawsuit in which he sought permanent reinstatement.
Last week, Judge Cynthia Meyer granted a motion for summary judgment in the case, affirming that NIC can't place Swayne on administrative leave under the terms of his employment agreement. The court also determined that Swayne's contract, which trustees voted 3-2 in April to nullify, is valid and remains in effect.
Unfinished business on the agenda includes a third reading of the college's budget for fiscal year 2024.
NIC's usual timeline for the budget is a first reading in April, followed by a second reading and approval in May. Idaho's fiscal year runs from July 1 through June 30.
The board unexpectedly tabled a vote on the budget at last month's meeting. Trustees Todd Banducci, Greg McKenzie and Mike Waggoner cited nonspecific concerns as their reason for delaying the budget's approval.
The $53.4 million proposed budget does not include a property tax hike, nor does it include an increase in student tuition. About $2.4 million is budgeted for changes in employee compensation, which includes some funds from the state and is the equivalent of an 8% compensation increase for full-time and part-time employees.
Trustees are also expected to take action on NIC's legal counsel. The matter has been up in the air since the May meeting, when interim college attorney Art Macomber walked out after announcing that he believes "laws are being broken or in imminent peril of being broken by college personnel."
NIC later confirmed that Macomber will "stay on in a limited capacity" until legal counsel is found, with a resignation effective Aug. 15.
Macomber's exit came after trustees reversed an earlier decision to hire Boise-based firm Holland and Hart. Trustees then agreed to put out another request for qualifications for legal services, which closed last Friday.
Only two attorneys responded to NIC's last call. One of the applicants — reportedly Marc Lyons, NIC's legal counsel for 23 years who resigned last fall — later withdrew from the process.
The other applicant was D. Colton Boyles, a Sandpoint-based attorney. It's unknown if Boyles applied again for the position.
Other items on Wednesday's agenda include a resolution on changing athletic conferences, as well as information items related to the board's and president's evaluations.
Trustees will also address several board policy updates.
Find the full agenda, meeting materials and Zoom link at www.nic.edu/board.
Recent Headlines
---