Bonner County History - June 8, 2023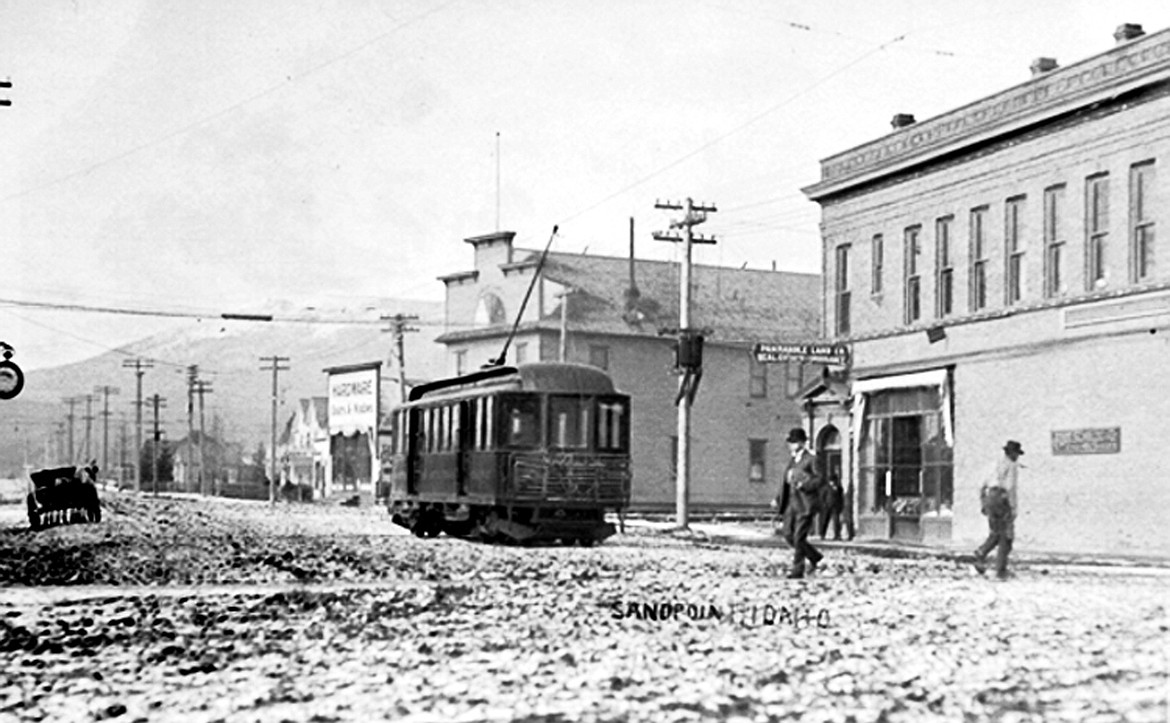 Brought to you by the
Bonner County Historical
Society and Museum
611 S. Ella Ave., Sandpoint, Idaho, 83864
208-263-2344
50 Years Ago
Sandpoint News-Bulletin
June 8, 1973 – FIRST BABY OF JUNE
On behalf of the Bonner County Dairy Wives, Dairy Princess Julie Price presented a $5 dairy products certificate to Mrs. Lewis [Patti] Speelmon, Clark Fork, the mother of the first June (Dairy Month) baby born at Bonner General Hospital. Mrs. Speelmon gave birth to Little Melvin on June 2.

•••
KOOTENAI GRADUATES EIGHT
Eight students graduated from eighth grade at Kootenai Elementary May 31. Richard Merrill could not attend the exercises due to foot injuries received earlier that day. Graduates attending the services in their honor were Marcus Hull, Diana Bostock, John Holbert, Debbie Inman, Jacqueline Meneely, William Kohal and Cynthia Smith. Class motto was "The World Will Never Be Better Unless We Are."
•••
HEAD START KINDERGARTEN GRADUATES
On May 18, Bill Currie and Lorene Lee presented the "Class of '73" to parents at their Head Start Kindergarten graduation. Special caps and diplomas certified that the following children are ready for first grade: Anna Anderson, Melissa Loo, Dale Newland, Della Perry, Jackie Radis, Rex Sherman, Roseann Littlejohn, Kim Tilley, Ronald Anderson, Carrie Andersen, Candy Buckmaster, Duane Cook, Vincent and Virgil Croy (twins), Dwayne Garman, Mike Gibbon, Kim Gunter and Gerald Kahler.
75 Years Ago
Sandpoint News-Bulletin
June 8, 1948 – LAKE HITS 2071.75 HERE
Lake Pend Oreille flood waters apparently crested at 2071.75 Tuesday noon because there was a slight drop to 2071.74 by noon Wednesday. Two to 3000 more yards of gravel have been hauled in from the county gravel pit to keep highway No. 95 open through Sandpoint. As the water level climbed over the weekend, more and more gravel was added to dike out the lake water on Pacific and at the end of the bridge, as well as to continue raising the level of Second avenue between Dearborn and Lake.
•••
SAVING THE N.P. FILL!
Northern Pacific maintenance crews have been working day and night to protect its fill from the viaduct at Bridge street to the north end of the long [railroad] bridge. A maintenance train has been hauling huge slabs of granite rock to riprap the fill where large chunks have dropped off into the lake as the water has climbed toward the tracks. N.P. maintenance engineers are fearful they might yet lose their mainline if a heavy northeast wind causes high waves to wash away the protecting fill.
•••
LOCAL CREAMERY HELPS BF PLANT
The Farmers Union Cooperative Creamery here has been working day and night during the flood emergency to help out hard hit Bonners Ferry in handling its creamery products. Manager Frank Harris said he expects it will be necessary to run two shifts at the creamery the rest of this month until the Bonners Ferry plant is back in operation.
For more information, visit the museum online at bonnercountyhistory.org.
Recent Headlines
---