PSNI celebrates with Journey of Hope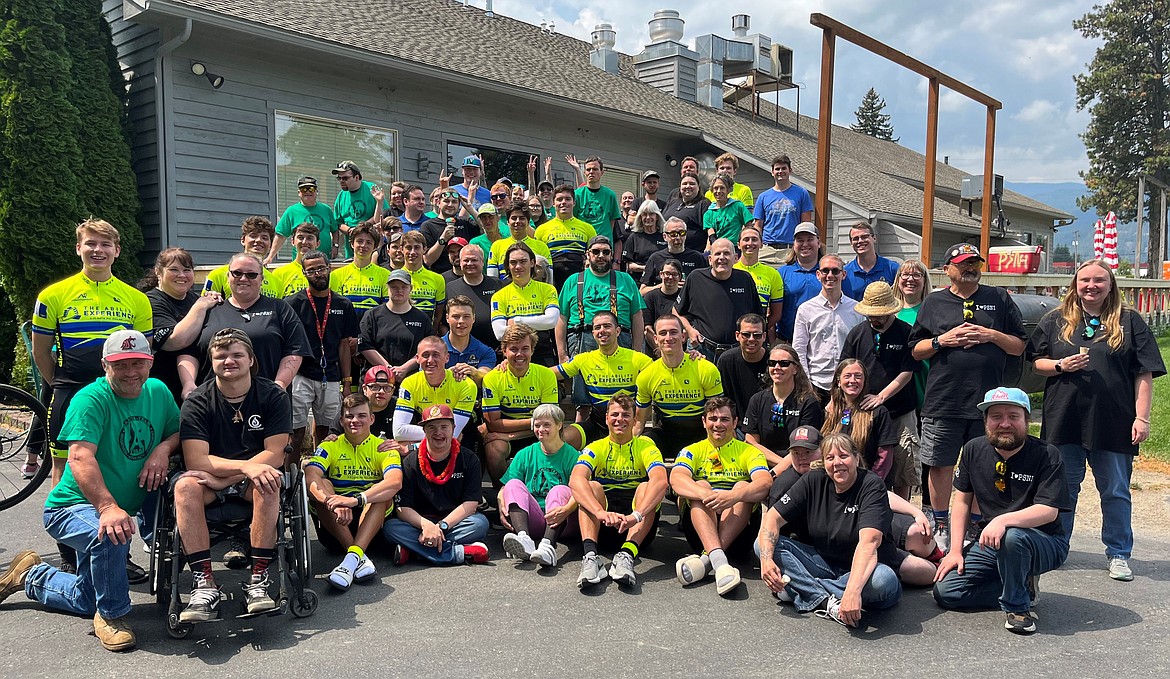 Panhandle Special Needs and Journey of Hope bikers pose for a group photo after an afternoon filled with dancing.
Photo by MAX OSWALD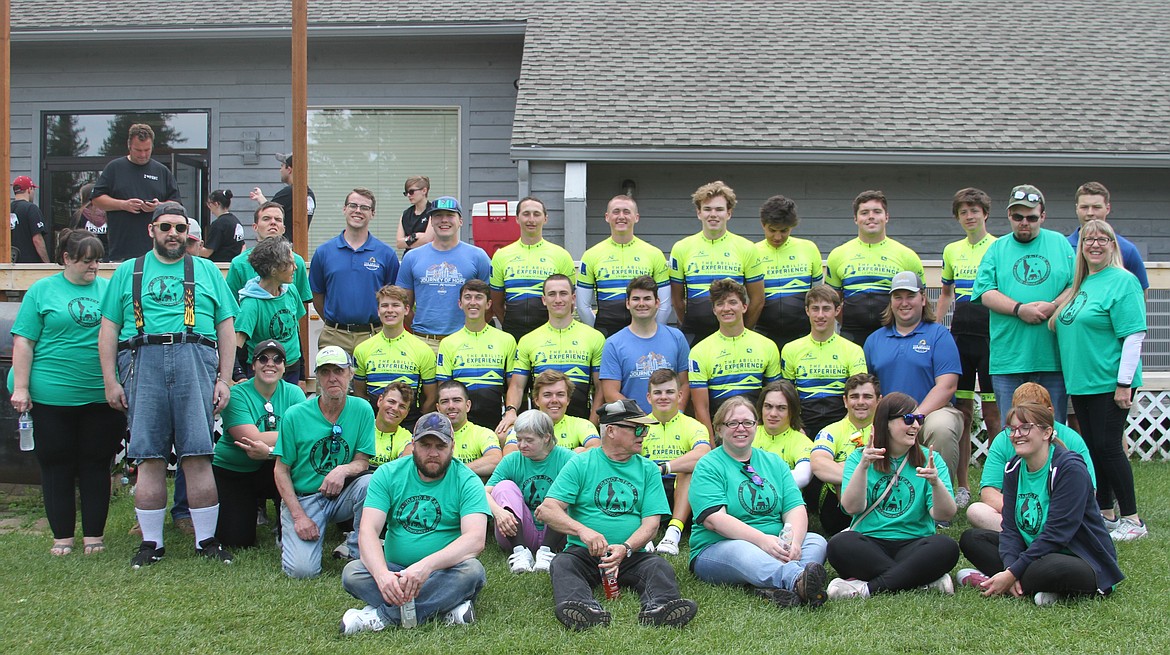 Journey of Hope riders pose for a group photo with the Panhandle Special Needs A-team.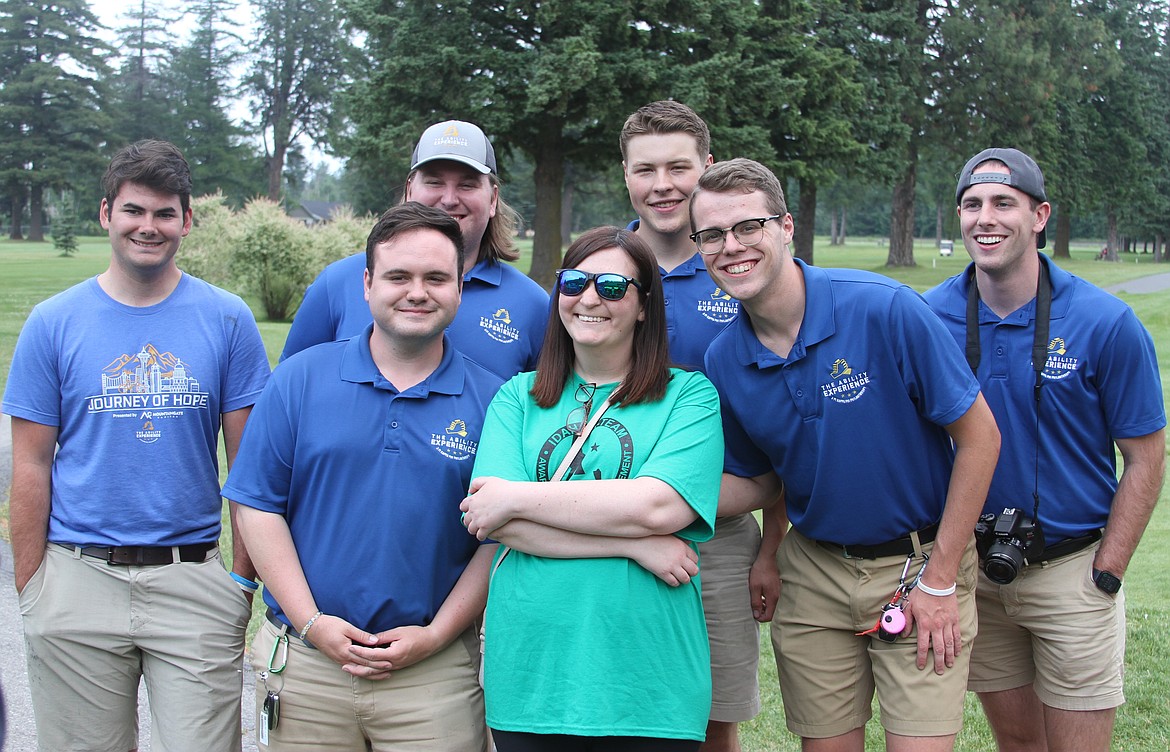 Members of the Journey for Hope crew pose with an A-team member from Idaho Falls.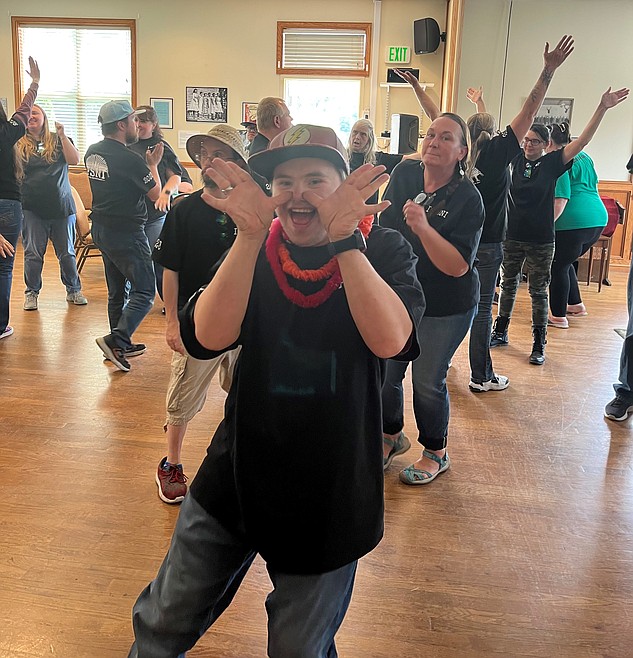 A member of Panhandle Special Needs shows off his moves on the dance floor.
Previous
Next
by
MAX OSWALD
Sports Reporter
|
June 16, 2023 1:00 AM
SANDPOINT – As "We Are Family" by Sister Sledge played in the background, members of Panhandle Special Needs showed off some of their best dance moves. Bikers from the Journey of Hope, fresh off an 55-mile ride from Coeur d'Alene, joined in on the celebration.
PSNI hosted bikers from Journey of Hope Thursday at the Sandpoint Elks. Over the last five years, PSNI and the Journey of Hope have partnered to spread the message of disability awareness in North Idaho.
When the Journey of Hope comes to town during their cross-country bike ride, members of PSNI have all sorts of fun. In years past, the group has put on a carnival, but this year, members took to the dance floor for a "flash mob."
In addition to dancing all afternoon, everyone enjoyed a bite to eat, exchanged stories, and spoke to each other about the importance of special needs awareness.
"This is a really important event for us," Trinity Nicholson, an administrator at PSNI, said of the event. "It really helps raise awareness and our members' morale. Our community is often silent and one that doesn't get recognized."
The Journey of Hope helps tremendously in getting organizations like PSNI recognized. Each year, bikers embark on a cross-country trip to test their limits, spread awareness, and celebrate the abilities of all people.
The team that stopped in Sandpoint consisted of 21 bikers and four crew members who will bike for 67 days all the way to the Capitol lawn in Washington, D.C. Along the way, the team is spreading the message of special needs awareness and makes stops at partner organizations where they deliver joy to those in the special needs community.
The team started their ride in Seattle and bikers are currently on their ninth day of what is expected to be an 67-day ride. The team averages about 85 miles of biking per day. Before arriving in Sandpoint, the team even biked 125 miles in one day around Mt. Rainer at 8,000 feet of elevation. The next stop for the riders is Thompson Falls, Mont.
"We have guys from all over the country that participate in this." Journey of Hope rider Jude Shaw said. "I knew one guy going into this and now I have 28 new friends. I have been having a blast."
Shaw said it's a great feeling being able to work and converse with the special needs community. It's his first-year riding in the event and he said it has been life-changing so far.
This year there are over 50 riders from 20 different states riding in two different routes; one starting in Seattle and one in San Francisco. All of the riders are college students who are members of the Pi Kappa Phi fraternity.
To follow their journey and learn more about the Journey of Hope visit https://abilityexperience.org/journey-of-hope/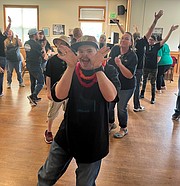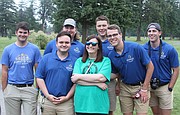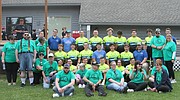 Recent Headlines
---