Summer Sampler back at Farmin Park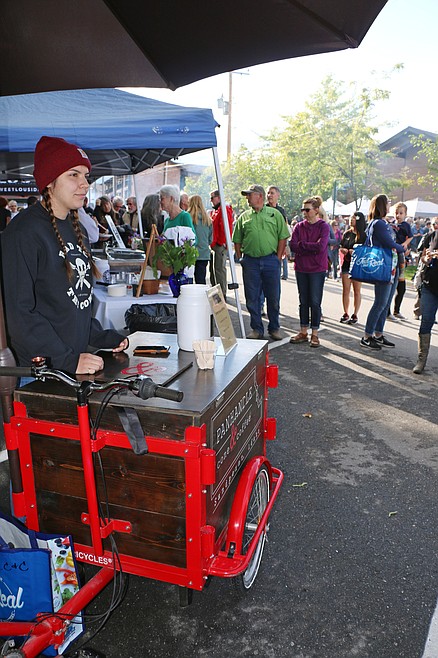 An employee with Panhandle Cone & Coffee waits for customers during a brief lull in the action at a past Summer Sampler.
(File photo/CAROLINE LOBSINGER)
Come kick off summer next week — and get some great food at the same time.
Sandpoint's kickoff to summer — the Summer Sampler — will be held June 29 and feature all the latest and greatest this little town has to offer.
The summer tradition will be held on Main Street between Connie's Cafe and Farmin Park, from 5 to 8 p.m. to sample food from local restaurants. Food sampler tickets will be sold for $1 each, with most samples costing between three to seven tickets.
The event showcases Sandpoint's favorite restaurants and features award-winning breweries, wineries and distilleries. It's a chance for locals and residents alike to discover the rich flavors of many of Sandpoint's finest eateries, enjoy some great music and more.
Live music will be provided by Mattox Farm Productions and multiple giveaways will be offered throughout the evening.
The event will be free for all ages but attendees must be 21 to purchase any offered alcoholic beverages.
Recent Headlines
---