FSPW invites community to take a hike this summer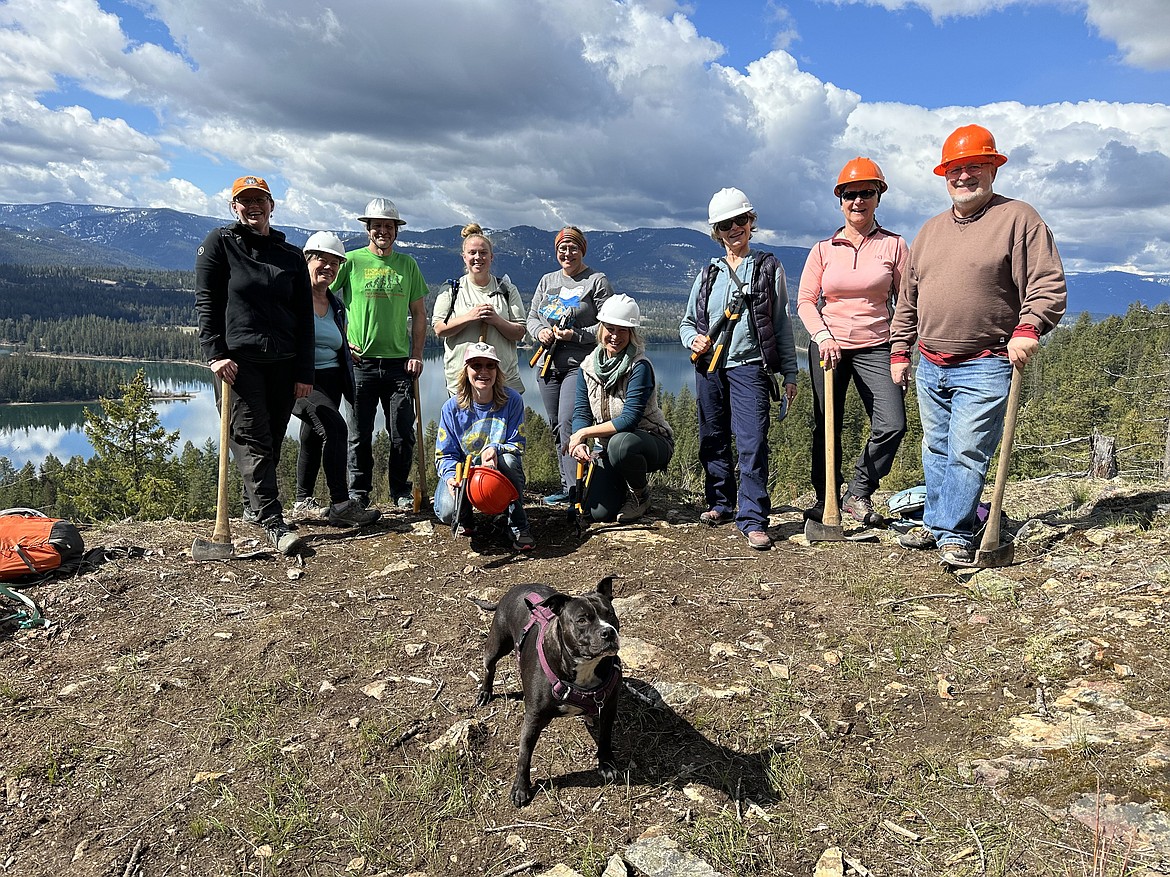 Volunteers help clear downed trees on trails.
Courtesy photo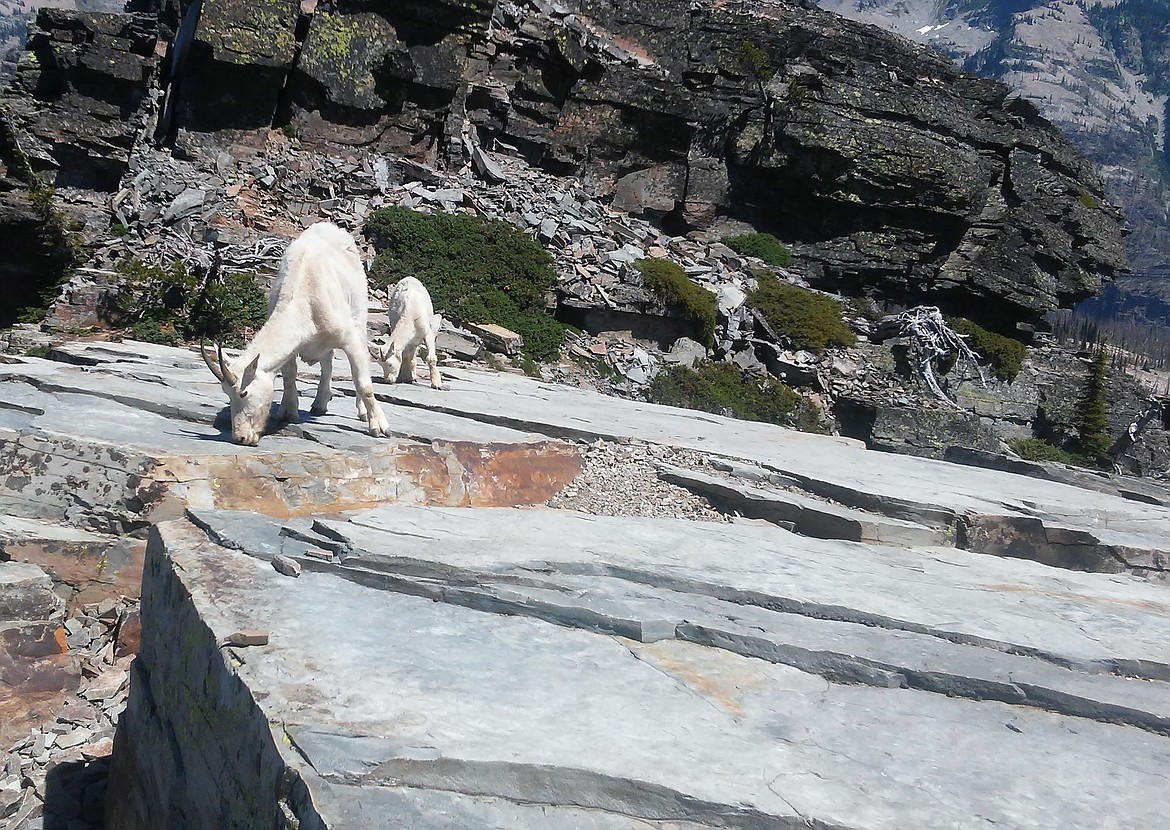 A nanny and kid lick sweat from the rocks in the Scotchman Peak area. Friends of Scotchman Peaks Wilderness reminded hikers to keep a safe distance from the mountain goats — both for their safety and the wildlife's.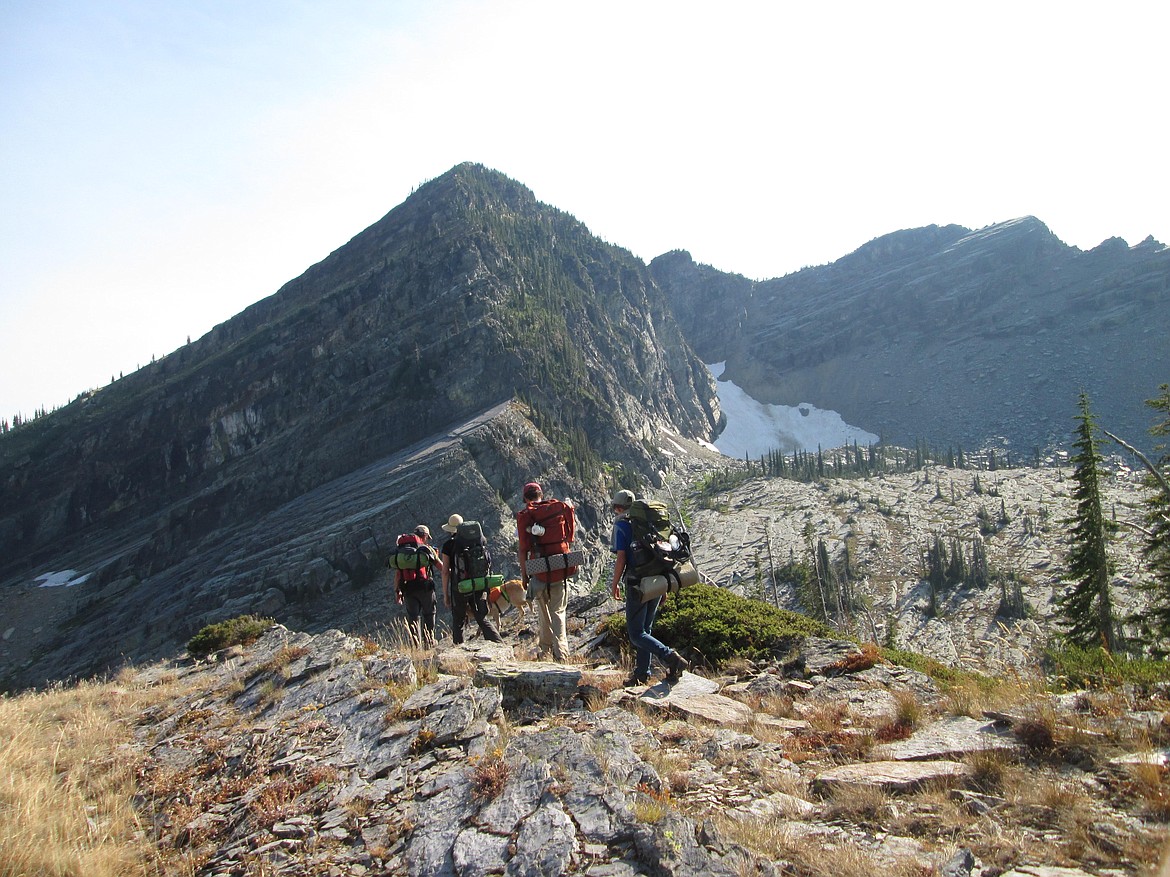 Friends of Scotchman Peaks Wilderness is on a mission to bring people together through a shared love for the Scotchman Peaks.
Previous
Next
by
LAUREN REICHENBACH
Staff Writer
|
June 23, 2023 1:00 AM
The Friends of Scotchman Peaks Wilderness is in full summer mode and they're hoping to get the community involved in the outdoors until the snow makes its return.
The organization has both volunteer opportunities as well as fun hikes anyone can sign up to go on for free.
"We have three prongs for our volunteer work this summer," Rose Olson, communication and engagement manager, said.
The first volunteer opportunity is to be a hike leader. These volunteers lead scheduled hikes and offer some knowledge about the surrounding area. Hike leaders do not need to be fast hikers or extreme outdoors people; but they do need familiarity with the trail and a love for being outside with others, Olson said.
The second volunteer opportunity is helping with trail projects. Olson said the projects mainly focus on clearing downed trees and overgrown brush from trails as well as picking up any garbage that may be around the trail. Trail project opportunities are available all summer.
The last volunteer opportunity is the organization's trail ambassador program, which Olson said is only implemented on the Scotchman Peak trail.
"It's only a one-day commitment," Olson said. "You wear a 'trail ambassador' T-shirt and give people more information about the trail and the area. Mainly, you're reminding people to stay away from the mountain goats."
Olson said that roughly five years ago, a hiker was sent to the hospital after being attacked by a goat and trail ambassadors work to prevent future incidents by reminding hikers to respect the goats' space.
"A good rule to follow is that if you hold your arm out and you can't cover the whole goat with your thumb, you're too close," Olson said.
In addition to volunteer opportunities, Friends of Scotchman Peaks also offers multiple group hikes throughout the summer. Hikes will happen almost every weekend and even on some weekends until the beginning of October. While hikers do not need to be extremely in shape, Olson said none of these hikes are necessarily for beginners.
"Most of them are decently physically demanding," she said. "But if you can hike the Mickinnick Trail without dying, you should be able to go on any of these hikes with no problems at all."
The organization is also offering a number of other fun activity days such as a river safety workshop, State of the Scotchmans update, nature drawing, a family campout and The Big Burn film showing.
Find a list of all the outdoor activities happening this summer with the Friends of Scotchmans Peak at bit.ly/3pg49Wk.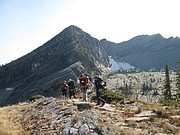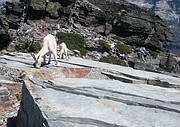 Recent Headlines
---