DUI Task Force to hold community meet and greet Friday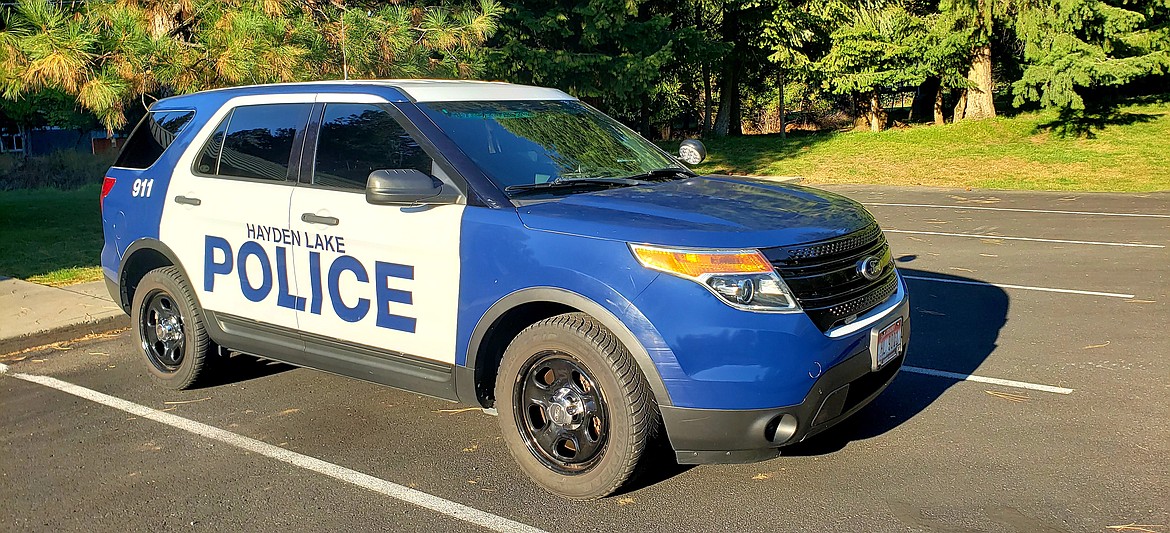 Hayden Lake Police will be one of 15 law enforcement agencies participating in a grant-funded patrol emphasis by the North Idaho DUI Task Force through the weekend.
JOSA SNOW/Press
by
JOSA SNOW
Hagadone News Network
|
June 28, 2023 1:00 AM
The North Idaho DUI Task Force will hit the streets for a Fourth of July patrol emphasis this weekend — but before members start making arrests, they'll try to prevent them.
The task force will meet the public in a briefing at 5 p.m. Friday, June 30, in the Anchored Coffee parking lot, 451 W. Dalton Ave., Coeur d'Alene.
"We don't want it to be the super secret squirrel meeting," Sgt. Justin Scotch said. Scotch leads the Idaho State Police troopers on the task force.
Families will have an opportunity to tour police vehicles, see specialized equipment, meet Coeur d'Alene firefighters, try on drunk goggles and ask task force members and leaders questions.
The event is geared to share the dangers of impaired driving before the weekend.
The task force has three strategies to reach zero injuries or deaths caused by an impaired driver: awareness, education and enforcement.
During the briefing, Scotch will share progress on those targets this year, strategies for preventing impaired driving in the future and the effects impairment has on judgment.
"We're not the fun police," Scotch often says. His team wants people to have a good time, but they also encourage people to drink responsibly.
To raise awareness, members of the force will answer questions before one of the biggest holiday weekends of summer. They'll also invite people to explore the Coeur d'Alene Mobile Command Center before the Kootenai County Substance Abuse Council presents an award to the Top Cop of 2022.
"We want as many people to come as possible," Scotch said.
Following the briefing, the weekend emphasis will be on enforcement. Troopers, police, deputies and others will target impaired drivers Friday through Sunday.
Enforcement is typically "the stick," but there is also a "carrot."
Community sponsors donated coffee gift cards, and during the emphasis, task force members will give the cards to designated drivers.
"In an effort to encourage safe decisions, and as part of the #DecideToRide initiative, our friends at Watkins Distributing in Hayden have sponsored an Uber discount campaign for $10 off all Uber cab fares in North Idaho from 1 a.m. July 4 through 1 a.m. July 5," ISP office supervisor Heather McDaniel said in an email.
The DUI task force is a grant-funded collaboration between 15 Panhandle law enforcement agencies: ISP; police departments in Coeur d'Alene, Post Falls, Spirit Lake, Rathdrum, Hayden Lake, Sandpoint, Priest River, Bonners Ferry, Ponderay; Coeur d'Alene Tribal Police; and sheriff's offices in Kootenai, Shoshone, Boundary and Bonner counties.
Members are deputized to target impaired drivers in the region they patrol. Judges and prosecutors will be available on standby to authorize warrants for blood tests as needed. Drug recognition experts will also be available to conduct impairment exams, if necessary.
Recent Headlines
---