Dufort Road to remain closed a few more weeks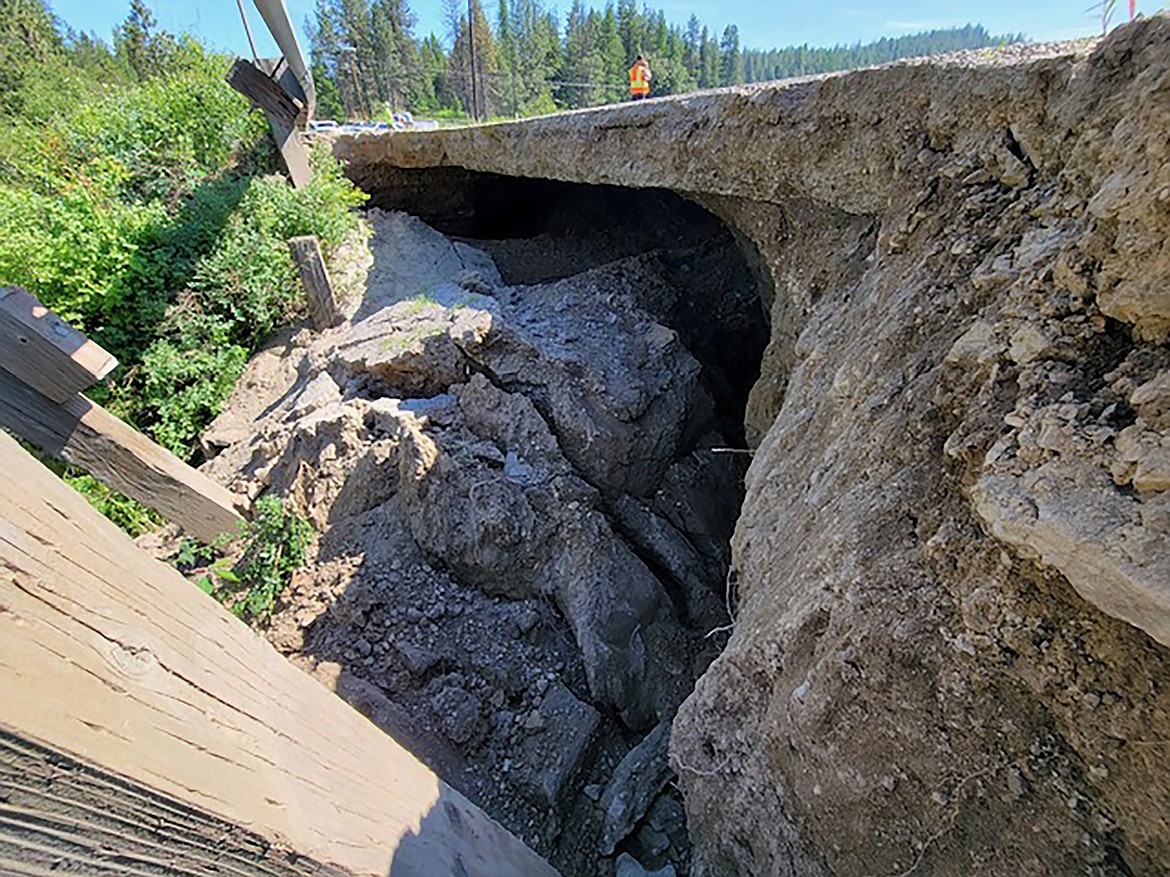 A culvert on Dufort Road failed on Sunday, June 4, shutting the roadway down until repairs can be made.
(Photo courtesy BONNER COUNTY ROAD & BRIDGE)
by
LAUREN REICHENBACH
Staff Writer
|
June 29, 2023 1:00 AM
Dufort Road is expected to reopen within the next two to three weeks, Bonner County Road and Bridge engineer Matt Mulder said.
A portion of the road collapsed a few weeks ago after a culvert unexpectedly gave out. Right now, staff are working to drive sheet piles into the ground to create a dam around the failed culvert so water can be drained from the area. However, this process is taking slightly longer than expected, Mulder said.
"The sheet piles are proving rather uncooperative compared to what we were hoping for, but they have persevered and they're nearing completion of putting in the copper dam," he said.
After the dam has been put in place, C.E. Kramer Crane and Contracting Inc. will come in and drain the water from the dammed area. This drainage will cost the county $135,500, which the Bonner County commissioners approved at their June 27 meeting. The drainage will allow Road and Bridge staff to work quickly to install the new 12-foot-diameter culvert.
Mulder said half of the culvert materials have already arrived and are waiting to be installed. The rest of the materials are expected to arrive before the end of this week.
Once the culvert has been installed and checked for a water-tight seal, staff will work to backfill the area with dirt up to the level of the road.
"We're likely still two to three weeks out before the road can be reopened, should all things go according to plan," he said.
Recent Headlines
---