Choral Kaleidoscope concert being held today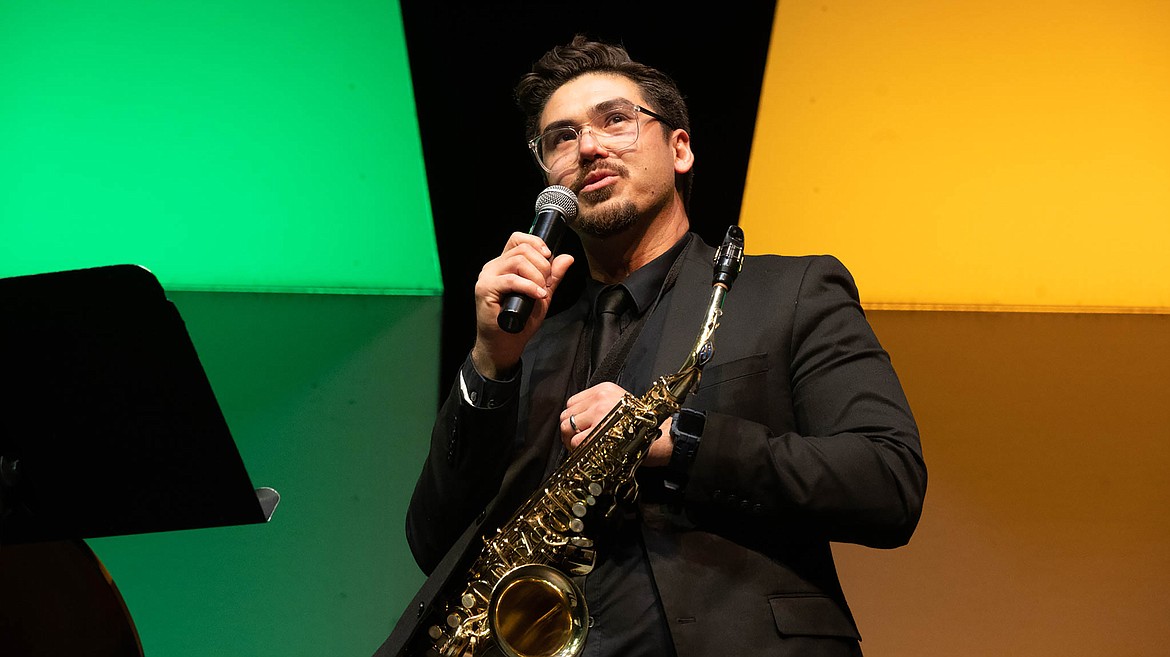 NIC Director of Bands Bryan Hannaford speaks onstage during NIC's Sounds of Christmas concert on Dec. 11 at Boswell Hall Schuler Performing Arts Center on NIC's main campus in Coeur d'Alene.
(Photo courtesy NORTH IDAHO COLLEGE/GERRY McCRAY)
North Idaho College will host the Choral Kaleidoscope concert today, March. 7 at Boswell Hall Schuler Performing Arts Center on NIC's main campus in Coeur d'Alene.
The concert, featuring performances by the NIC Cardinal Chorale and the NIC Chamber Orchestra, begins at 7:30 p.m. It is free and open to the public.
The Cardinal Chorale, conducted by NIC Director of Choirs Max Mendez, will perform the music of Gabriel Fauré, Ola Gjelo, Mark Hayes, Elaine Hagenberg and Alexandru Pascanu. 
The NIC Cardinal Chamber Orchestra, conducted by NIC Director of Bands Bryan Hannaford, will perform "The Skaters' Waltz" by Emil Waldteuful, "Tango España" by Isaac Albeniz and "Jurassic Park" by John Williams. 
The NIC Cardinal Chorale and Chamber Orchestra will join forces at the end of the program to perform Norwegian composer Ola Gjeilo's "The Rose," which offers lush strings to evoke the beautiful setting of Christina Rosetti's poetry.
Mendez has been an active part of the Inland Northwest music community for the past 15 years. He divides his time between conducting, teaching and performing.  For the past 18 years at NIC, he has conducted the NIC Cardinal Chorale, Chamber Singers and Cardinal Voices.
Hannaford has taught at NIC for the past six years. On March 22, Hannaford will direct the NIC Wind Symphony in their concert Urban Dances, a program built around dance and movement.
Recent Headlines
---