Event connects students, professionals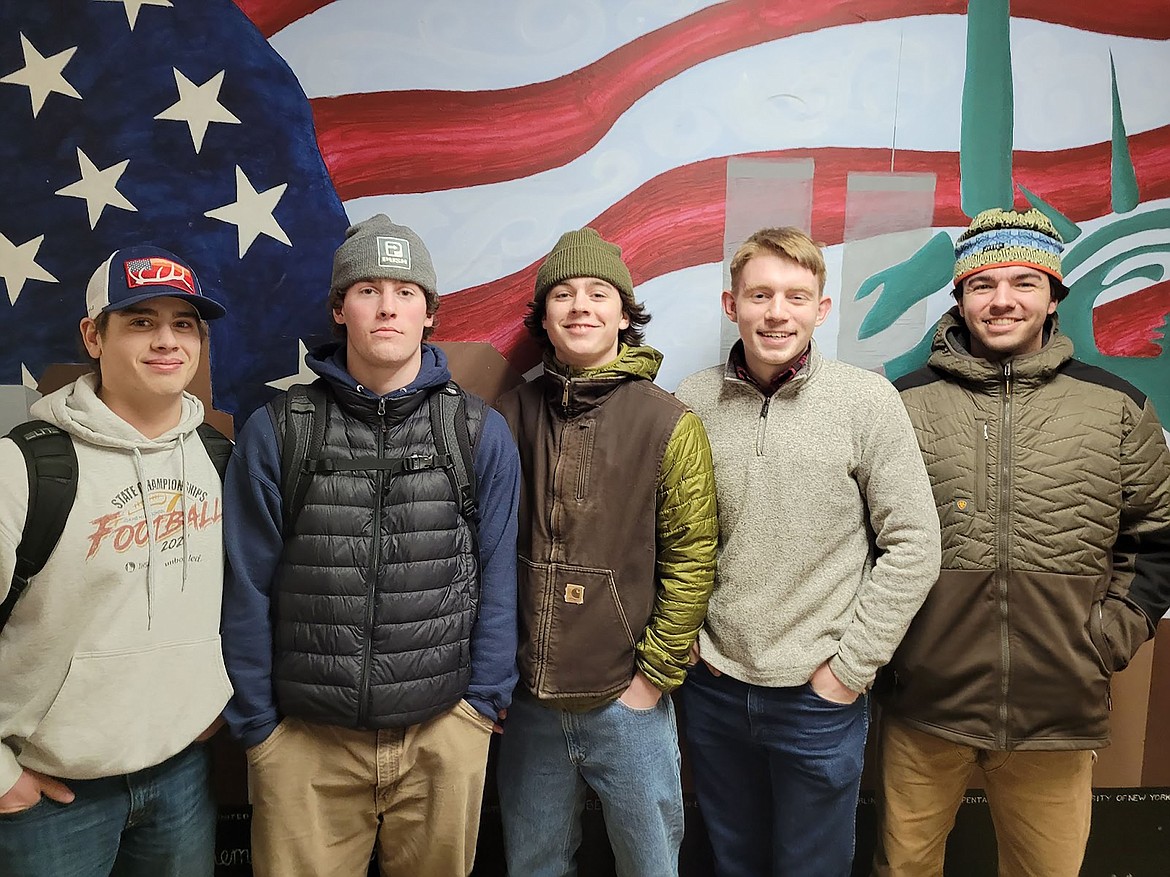 Sandpoint High School students Ryan McElroy, Owen Wimmer, Isaac McCray, Carson Brintle, and Roman Jiles took part in the first Pizza with Professionals event.
(Courtesy photo)
Each month, students at Sandpoint High School meet with professionals from the Sandpoint area as part of a new program, Pizza with Professionals.
Lake Pend Oreille School District officials said the program gives students a chance to learn about different careers and what it takes to enter into those fields of employment.
"The goal is to connect students with people in the community who are working in the exact fields they are interested in," Angie Dail, SHS college and career adviser, said.
The first Pizza with Professionals event was held recently, with 24 students visiting with Bonner County wildland firefighters. They talked about what their different jobs entail and how each of them entered into wildland firefighting. As a result, five SHS seniors were hired to work on a summer wildland fire crew.
"The more we can do to connect our students with actual jobs and career paths, the better," Jeralyn Mire, post-secondary transition counselor, said. "We want students who graduate from SHS to be ready and excited to take on the world, whether that means going straight into the workforce or continuing on to higher education. Connecting them to our community will be a valuable key to their success."  
Another way SHS is working toward community connection is Next Steps Night. Over 30 area businesses, 15 area higher education institutions and six military representatives will be present. It will be held from 5-7 p.m. Tuesday, March 14 at Sandpoint High School. The event is made possible through a grant from PAFE (Panhandle Alliance for Education) and is open to all students in both Bonner and Boundary counties, grades 8-12.
It will be a great opportunity to connect with employers about summer job opportunities, internships and apprenticeships.
Recent Headlines
---